If we told you that demand for pickleball in Florida grew by 50% last year, we're guessing you'd believe us. What if we said 75%? Would you believe 100%?
If you're about to throw your bet down, keep your eyes to the sky: the real answer is 236%.
That's according to the World Sports Network, an independent online sport and betting guide that recently used places2play.org & online search data to determine the "top 20 states with the biggest demand for pickleball.
Their research found that while Florida has at least 633 courts, in terms of the ratio of courts per capita, the Sunshine State only ranks 33rd…meaning they're definitely in need of more courts to keep up with Floridians' interest level.
"Within the state, Gainesville has a particular hotspot, seeing a huge 750% increase in pickleball popularity, whilst being home to 12 courts. Meanwhile, Deerfield Beach has also increased by 600%, and Kissimmee by 467%."
Number 2: South Carolina
The Palmetto State has 109 courts, making them 9th in terms of courts per capita.
WSN's research shows Charleston has increased in pickle popularity by 420%, being home to 16 pickleball courts. Summerville is home to 6 courts and increased by 400%.
Number 3: Rhode Island
The smallest state only has 33 pickleball courts. But that doesn't mean its residents aren't interested.
Residents of the Ocean State are pickleball's newest fans, with demand increasing by 200% in the last year, according to WSN's research.
They have a long way to go in order to meet that demand, which we can only imagine will be difficult in the state with the least landmass.
---
You can help solve pickleball's most obvious problem: that there aren't enough courts to match demand. If you have a home court, you can be part of the solution.
Rent out your home court and make money on the side. Learn more about Swimply here.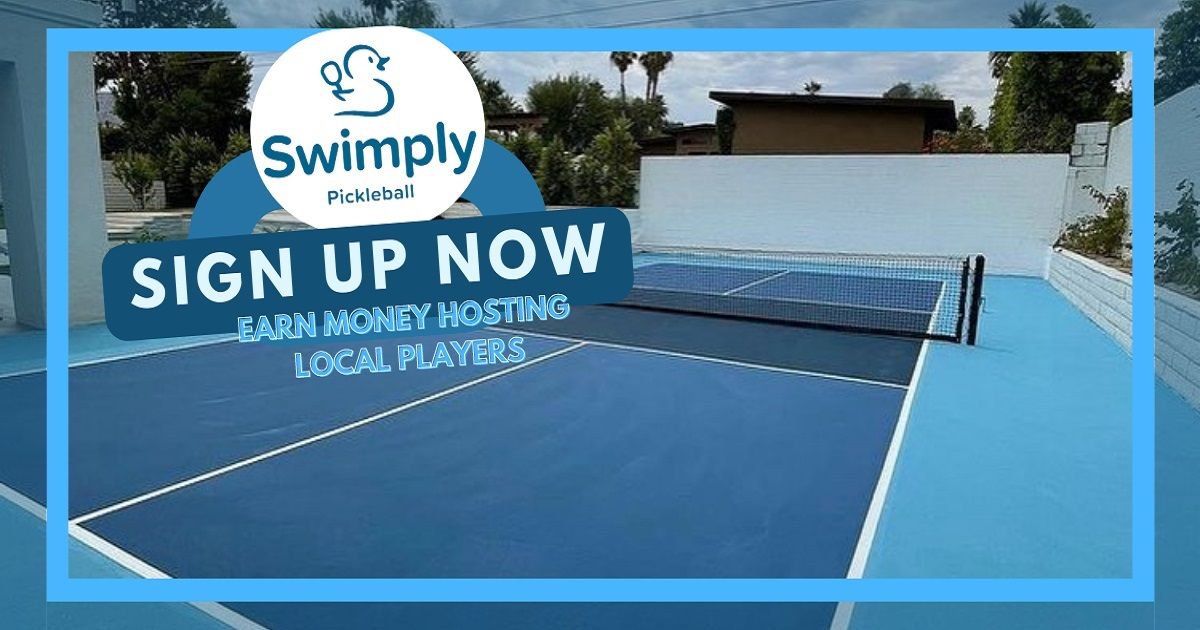 ---
States with the most pickleball courts
Looking at the full list of the top 20 states where pickleball is most in-demand (below), many of them are no surprise.
Texas is home to Dreamland Dripping Springs; pickleball has been on the rise in New York City, where 14 summer courts are coming to Central Park; Arizona is now a common pro tour stop.
So you wouldn't think the states with the most pickleball courts per capita would be some of the more rural in the country. But that's exactly the case.
According to the research, Vermont, Maine, and Wyoming have the most courts despite not making the cut for "most in-demand" like the states above.
"Wyoming is the only state in the study in which search demand for 'pickleball courts' has decreased by -20% in the last year. Meanwhile, Vermont has seen a modest increase of 29% and Maine 89%."
We don't know what's happening, Wyoming, but we hope we can count on your interest resurging in 2023.
Meanwhile, we have to wonder how Washington didn't make the list? You'd think pickleball's home state would still see interest soaring.
Here is the full list of the top 20 states with the biggest demand for pickleball: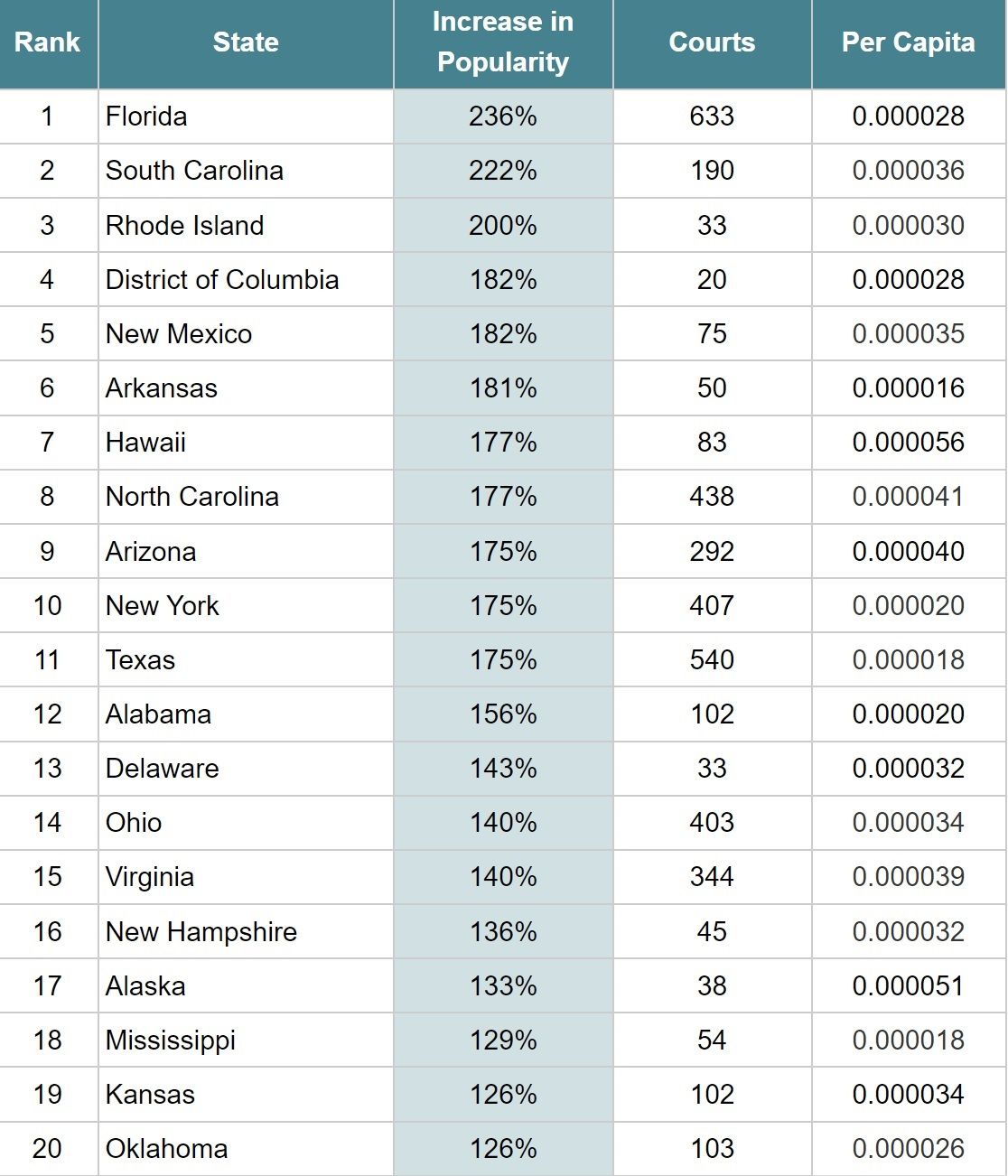 ---
Stay up to date on all things pickleball. Our newsletter features tips to up your game, all the most important pickleball news, and fun stuff you can only find on The Dink. Subscribe below: