Ben Johns gets verified on Instagram

Ben is the first pickleballer to be recognized by Instagram's elusive blue check mark. From his interview on CNBC, to his collaboration with celebrities and more, Ben is one of the sport's great ambassadors. It's no surprise that he's the first 'verified' athlete in the game. It goes without saying that this is another sign of where the sport is headed.
#Growthegame
The Dink is all about growing the game, so naturally we like to shine a spotlight on evidence of growth across the country and around the globe:
·      "The rapid growth of pickleball is not something that you see very often in the world of sports. Rarely, a sport comes along that captures the nation's focus the way that pickleball has." – Franklin Sports President Adam Franklin on the growth of pickleball and their foray into the sport.
·      Global growth: pickleball arrives in Manchester, England, Canadians 'can't get enough' of pickleball and Singapore is addicted
·      USTA National Campus set to unveil pickleball and padel courts in June
·      Stat: pickleball participation has risen 650% in the last six years
Gen Z meets pickleball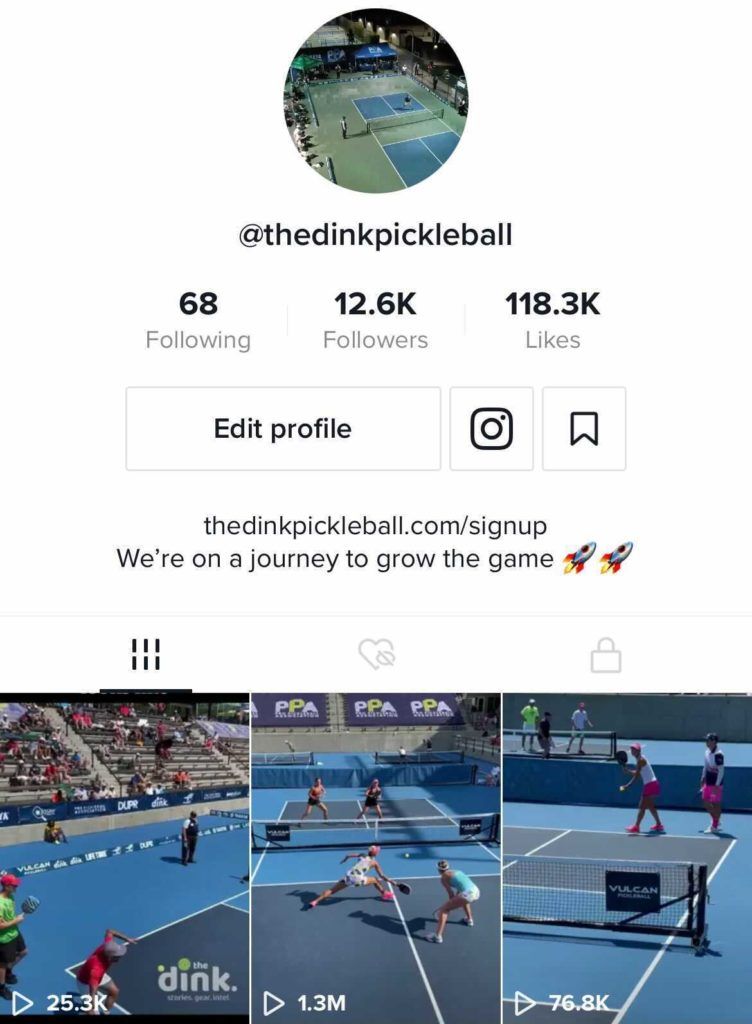 We recently started posting pickleball highlights on the Gen Z hangout known as TikTok. Well, since just last week, the videos have amassed millions of views and thousands of comments.Sports Illustrated reached out and asked permission to use one of the videos and Arby's (yes, the fast food restaurant) even commented "ok, that's impressive". Here are some of our favorite comments:
·      "Want to play tennis? Nah…too much running. Ping pong? Meh…What if we made a ping pong table we could stand on?"
·      "Oh, so THIS is pickleball"
·      "Zzzzz…is this even a sport?"
·      "I'll send this to my parents next time they brag about how unbeatable their pickleball strategy is"
·      "It's like tennis for old people who don't want to run" – ouch
Read more snippets like this in The Dink Newsletter, it's free! Subscribe here