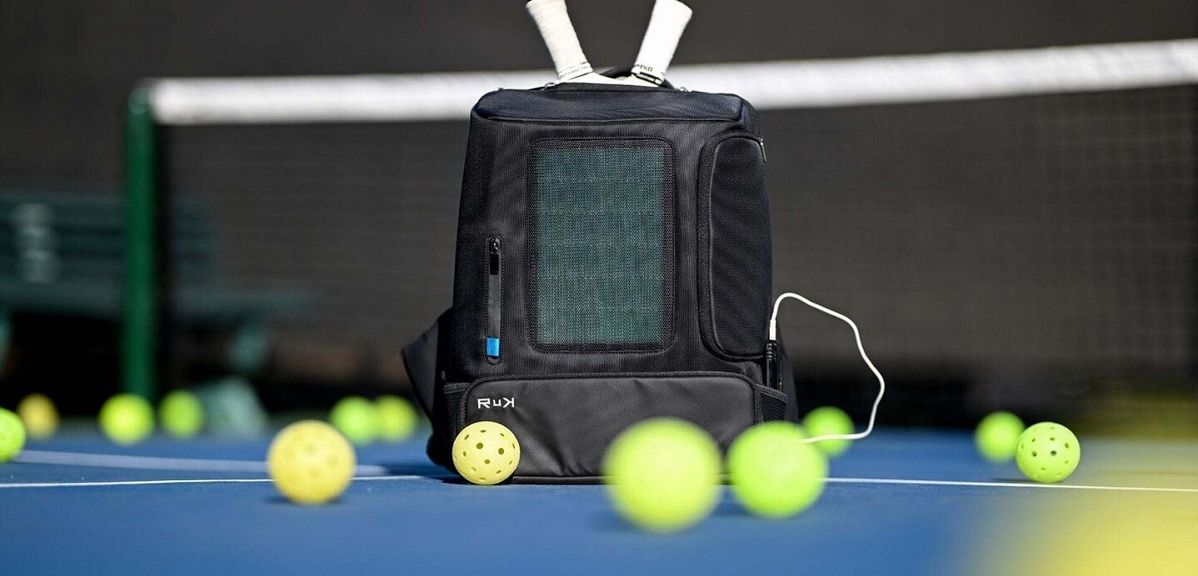 Reviews
A Pickleball Player's Dream Bag: The RuK Infinite Solar Backpack Review
I've journeyed through countless pickleball tournaments, from sunup to sundown, and if there's one thing I've learned, it's the importance of being prepared.
Having a bag that can fit the essentials is hard to come by. That's where the Infinite Solar backpack comes into play.
The RuK Infinite Solar Backpack was designed to give active players the freedom to live an efficient, limitless life. It makes transitioning from the office to the pickleball court truly seamless.
Power up your pickleball games
The standout feature of this backpack is undoubtedly its solar charging capability.
For players who spend hours on the court or at tournaments, keeping your devices powered up can be a challenge.
With the integrated solar panels and USB ports, this backpack transforms sunlight into a lifeline for your gadgets.
The backpack also has a backup battery pack for players to use for when they're not in the sun or indoors.  
You can charge your phone, tablet, or any USB-powered devices while enjoying your game or during breaks. No more searching for outlets or worrying about running out of battery.
The solar charging is a game-changer that puts you in control of your power supply.
Unmatched Spaciousness
The RuK Pickleball Infinite Solar Backpack offers a ton of storage space. Their Adaptive Pockets allow you to carry your paddles, balls, shoes, apparel, and accessories with ease.
The fact that I can comfortably fit 3+ paddles means I can carry gear for myself and friends or have backups at the ready. And if I'm not on the court? It easily accommodates my laptop, making it versatile for both play and work!
One thing I appreciate about this backpack is its ability to unzip completely. Being able to have each half of the bag lay completely on the ground makes it easy to get all my stuff.
No more digging around into the bottomless pit of a big backpack trying to find things.
Stay Fueled
Lunch breaks during long tournaments are crucial. And the Insulated Meal compartment ensures I have fresh, cool snacks and drinks on hand to keep my energy levels up! No more soggy sandwiches or lukewarm water bottles!
Related: PCKL Elite 40 Ball Review: Finally, A Truly Durable Pickleball
Post-match, the Laundry Storage pocket is a real winner in my eyes. I'm glad this backpack has a dedicated, moisture-resistant zip pocket that allows me to separate sweaty clothes and towels from my other belongings.
I'll be taking advantage of that after a intense match!
Made to Move
Traveling between tournaments is also a breeze. It's carry-on-sized and the built-in Trolley Sleeve is a great addition, making it easy to maneuver through crowded airports or train stations.
Plus, the weatherproof design means I don't have to worry about sudden downpours damaging my gear.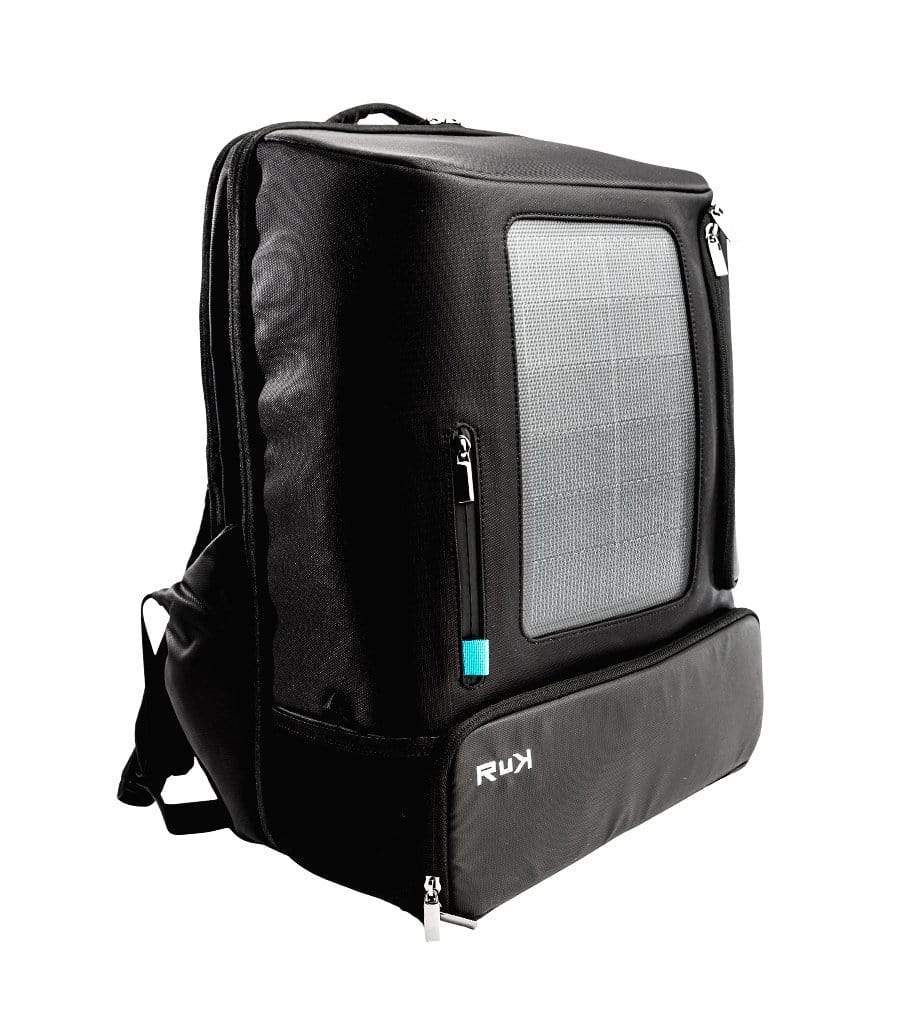 The RuK Infinite Solar backpack has truly revolutionized my pickleball tournament experience. It's the perfect blend of functionality and design for an athlete's needs. If you're in the pickleball circuit, I can't recommend this bag enough.
Don't miss the opportunity to upgrade your pickleball journey with the RuK Infinite Solar Backpack! Check it out here and power up your game, one point at a time!
---