It is an all you can eat buffet of pro pickleball this weekend. Both the APP and PPA Tours have events May 5-8. The APP Tour will be in Fenton, MO for the St. Louis Open. The PPA Tour is stopping in Charlotte for the North Carolina Open.
There will be a ton to keep up with but we will try to keep everything in order. Oddly enough, both events are indoor was rain won't be an issue at either location.

Tyson McGuffin got a bit of a scare in his first match of the day, dropping game one 11-2 to Austin Tchikatilov. McGuffin recovered in game two with the pickle 11-0. Then fell into a hole in game three being on what seemed to be an unfavorable side of the court. McGuffin rallied down 4-8 to come back and win 12-10 after the side change.
You might be wondering why is side important if the play is indoors? Championship court has a large green backdrop behind one baseline and spectators seated behind the other baseline. Throughout the day players have been favoring the side facing the backdrop.  
The two seed for the men's draw is Ryan Sherry and this is a great chance for him to grab some PPA gold. Matching up against Frank Anthony Davis in the semifinal round, Sherry took it to three games played even better in the second half of the match, winning with a final score of 3-11,11-4,11-9.
Not Tyson's Day
McGuffin struggled in his first match of the day but ran into a even tougher quarterfinal matchup drawing Julian Arnold. Arnold always brings the and is moving up the ranks in the pro game.
Today Arnold got the biggest win of his career taking down Tyson McGuffin. Arnold advances to the semis to take on Tyler Loong and has a strong chance at taking gold.
Women's Singles
Catherine Parenteau proceeded as expected to Championship Sunday. She punched her ticket with a win over Irina Tereschenko in the semifinals. We will get another meeting between Lea Jansen and Callie Smith to see who her opponent will be.
RAPIDLY IMPROVE YOUR GAME OR YOUR MONEY BACK WITH PICKLEBALL MASTER COURSE! GET 10% WITH CODE THE DINK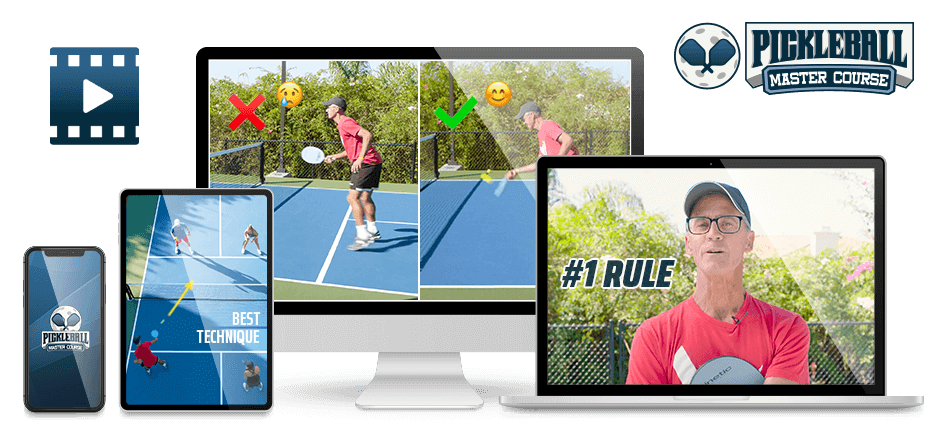 ---
APP St. Louis Open
Over in St. Louis, Rafa Hewett and John Cincola faced off in a three game showdown in the quarter finals. Hewett squeezed out game three 11-9 and is rewarded with a matchup against JW Johnson.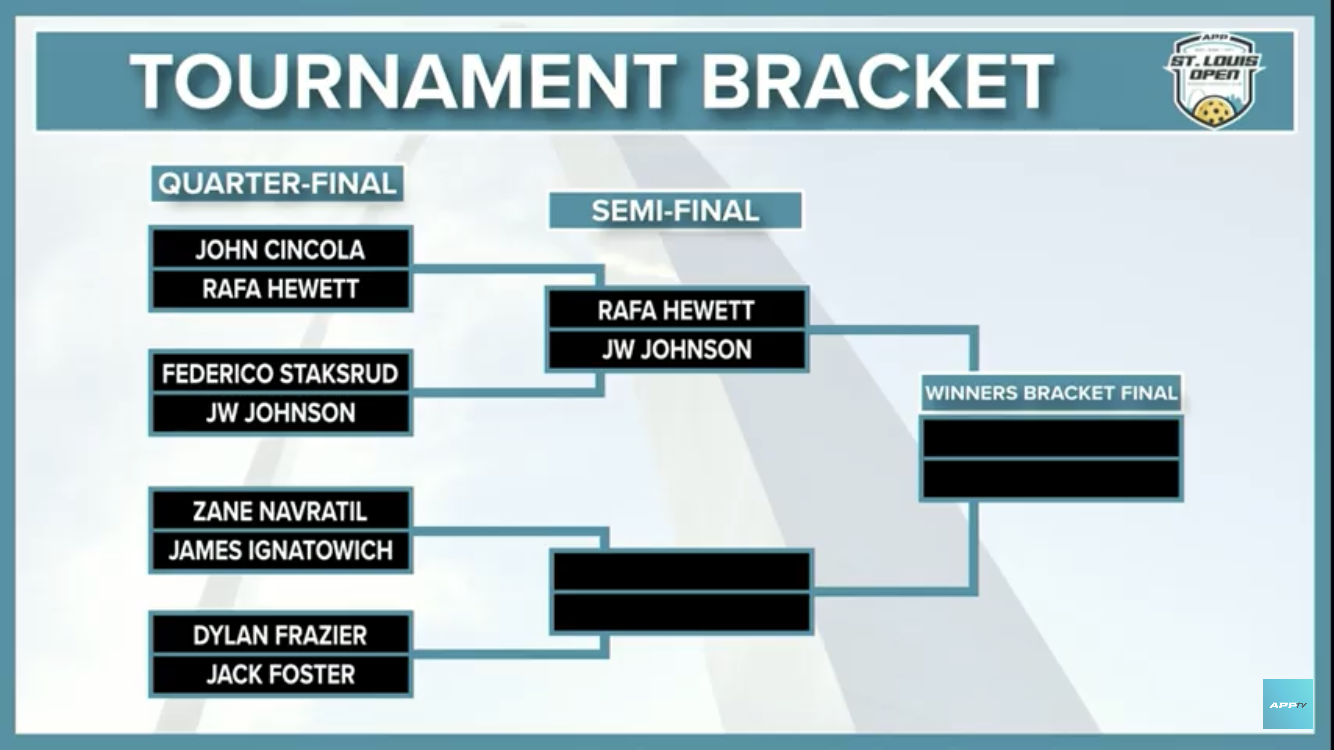 On the other half of the draw, Zane Navratil and Dylan Frazier both advanced and will meet in the semifinal. Frazier has been quiet on the singles front in 2022 so it will be interesting to see if he can put something together in his home state.
On the women's side, St. Louis has been hospitable to players from the West Coast. Michelle Esquivel and Parris Todd won their semifinal matchups and will meet in the winner's bracket final.
Navratil vs Johnson
These two keep meeting in important matchups and it is impressive everytime. Johnson had the edge on Navratil for most of the year but Navratil took the match in 3 games guaranteeing him at least a silver medal. Johnson bumps down to the bronze medal match where he will play Dylan Frazier.