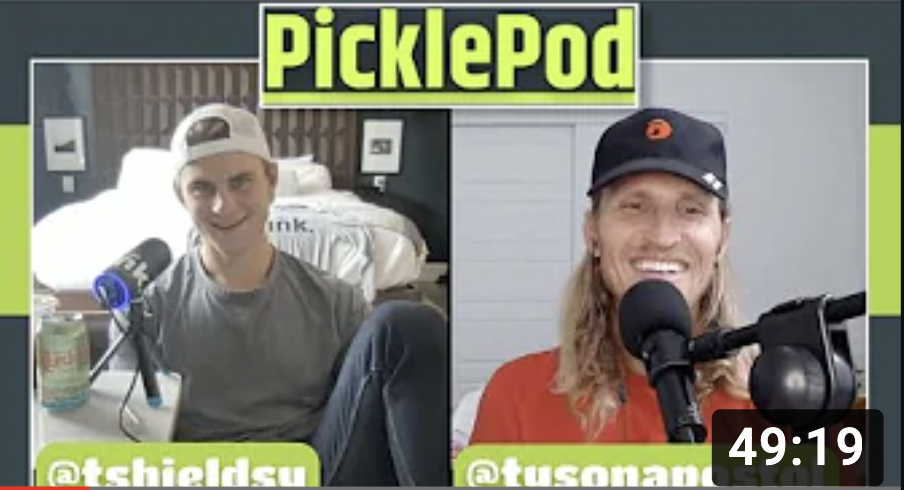 In the most recent episode of PicklePod with Tyson Apostol and Thomas Shields, the two pickleballers chat about the latest from around the picklesphere.
The Eve of Major League Pickleball. We clear up how the event will work and analyze some of the teams and strategies that will be needed to win. Tyson shares his story of playing Irina Tereschenko 1 on 1. We reveal the most interesting pro partnerships for 2022 including who Riley Newman and others will play with. The duo ends the pod with the final 2022 rule changes
Watch the episode on YouTube via the link above or listen on Spotify, Apple, iHeart Radio and more via this link.
Like the ep? Do us a favor: subscribe to our channel and leave a review on Apple
-Subscribe to our 'all things pickleball' *free e-newsletter* at thedinkpickleball.com/signup
-Follow us on IG *@thedinkpickleball*
-Continue the convo in our private FB Group:
https://www.facebook.com/groups/thedinkpickleball
-For everything else we do, visit
https://linktr.ee/dinkfam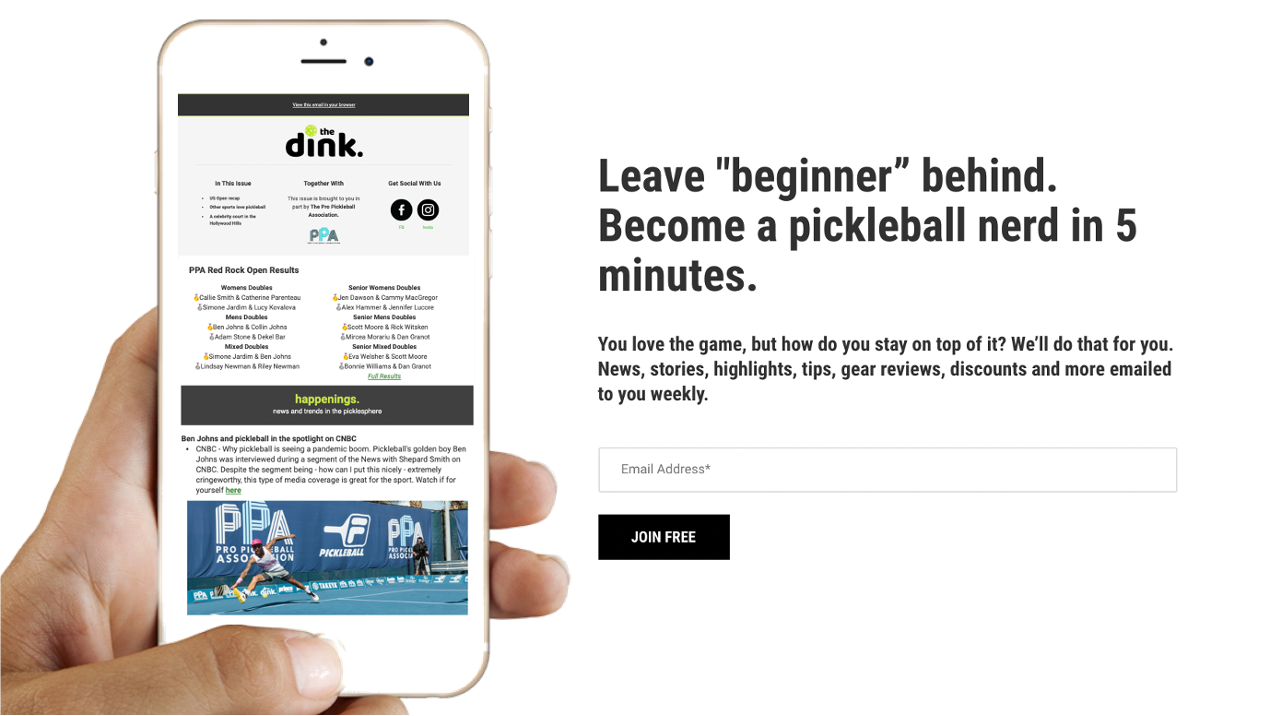 *Show notes:*
(09:10) Tyson and Thomas break down everything you need to know about Major League Pickleball
(12:38) The guys share their stories about playing against top pros, what it's like
(19:33) Thomas reveals a handful of 2022 pro partnerships, including Ben Johns and Riley Newman
(28:26) Breaking down the 2022 rule changes and we say goodbye to the Zanesaw forever
(37:15) Thomas tells the story of how he founded The Dink
Get caught up on previous episodes here:
PicklePod 1:
Zane Navratil – Fire Up the Zanesaw
PicklePod 2:
Irina Tereschenko – Come at me Bro
PicklePod 3:
Doug Ellin – Creator of Entourage
PicklePod 4:
AJ Koller – 2nd Best in Sin City
PicklePod 5:
MLP Draft, Texas Open, and the Joe Rogan Experience
PicklePod 6:
Pickleball Invades Big Media
PicklePod 7:
College Pickleball Kickoff
Picklepod 8:
Jay Devilliers – Addresses Mixed Doubles Comments