Some of the dust has settled on what could be the most important news in pickleball history, at least in terms of fan reaction to the merging of Major League Pickleball (MLP) and VIBE.
But what do pro players thing of all that's happened in the last few months?
On the most recent episode of the Inside MLP Podcast, world number one Ben Johns and top draft pick Dekel Bar discussed their feelings about the MLP x VIBE partnership and what it means to the pro players it encompasses.
They also discussed 2023 draft strategies and the effect famous owners will have on the future of pickleball.
Below are some highlights from the conversation:
What does the merger really mean?
Ben: The first thing that comes to mind is unification – and a lot less confusion. Whenever you're "in" the sport, you can understand everything. But anyone new to the sport will be confused. There are so many acronyms and frustration expressed like, "why can't we have things be simple?"
There is going to be an influx of new players to the unified league. What's the draft strategy for team owners?
Ben: That's going to be difficult to figure out, but it'll be a lot of fun. You'll want to look for high-chemistry teams. They'll have a lot more freedom and interesting combinations. I'll keep my strategy for the owner I end up with.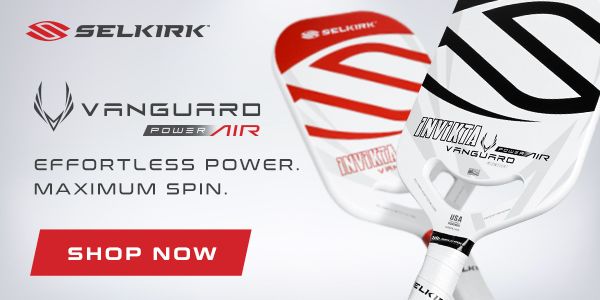 What is the best way to complete the draft going forward?
Ben: It's probably not best to draft all 24 teams at once, you probably have to separate them. Within that, I like the idea of men and women not being subjected to their divisions.
Who do you think are the top names in 2023?
Ben: Anna Leigh Waters is going to go number one. Me, Riley, Matt, Dekel, or JW are likely going to be top 5. On the women's side, it's difficult to say after Anna Leigh.
Dekel: After Anna Leigh, Anna Bright, Paris Todd, Katherine Parenteau.
What are you looking forward to the most in 2023?
Ben: How big can we go with these events? How invested will the fans be? Now that we're linked, it can all go so much higher.
Dekel: The team chemistry, fighting together with a team. Just having the competition be even deeper will be great for the sport. There's no more excuses: if you win, you beat the best.
We have a huge influx of pop culture icons coming into the sport. Why is the game gaining so much interest?
Ben: One interesting part of it is that this is a unifying sport with something for anyone. I don't think Tom Brady or LeBron James get the chance to meet with each other on anything else they both truly enjoy.
Any investor can see how fanatical and passionate the player base is, and that's what investors want: a culture that's super passionate.