Are performance enhancing drugs a problem in pickleball?
As of this morning, pro pickleball twitter seems to be hinting that they are. But what drugs? Who is taking them? How do we know? Will the leagues/tours react?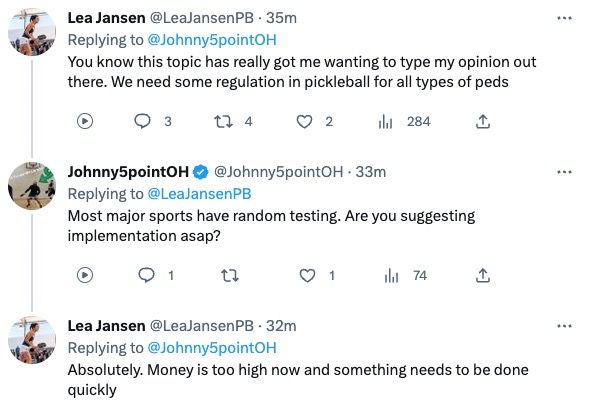 Pickleball is a burgeoning sport, and the pro game is rapidly morphing into big business.
It makes sense that players would leave no stone unturned when it comes to improving on-court performance. Are we dealing with the pickleball equivalent of corked bats and HGH?
It seems that each week there is a new hot topic. Last week it was paddle legality, this week it's performance enhancing drugs.
In both cases, it's clear that players on the pro circuit believe that at least some % of players are leveraging 'unfair' means to gain advantages over their competitors.
When it comes to paddles, the PPA, MLP and USAP recently joined forces to improve the testing processes across the board.
But what about PEDs? Is it worth implementing testing now? When MLB famously entered its 'steroid era', it wasn't until 2003 that they implemented official testing processes, despite allegations surfacing as early as 1991.
US Olympian and pro volleyball legened Casey Patterson weighed in on our Instagram: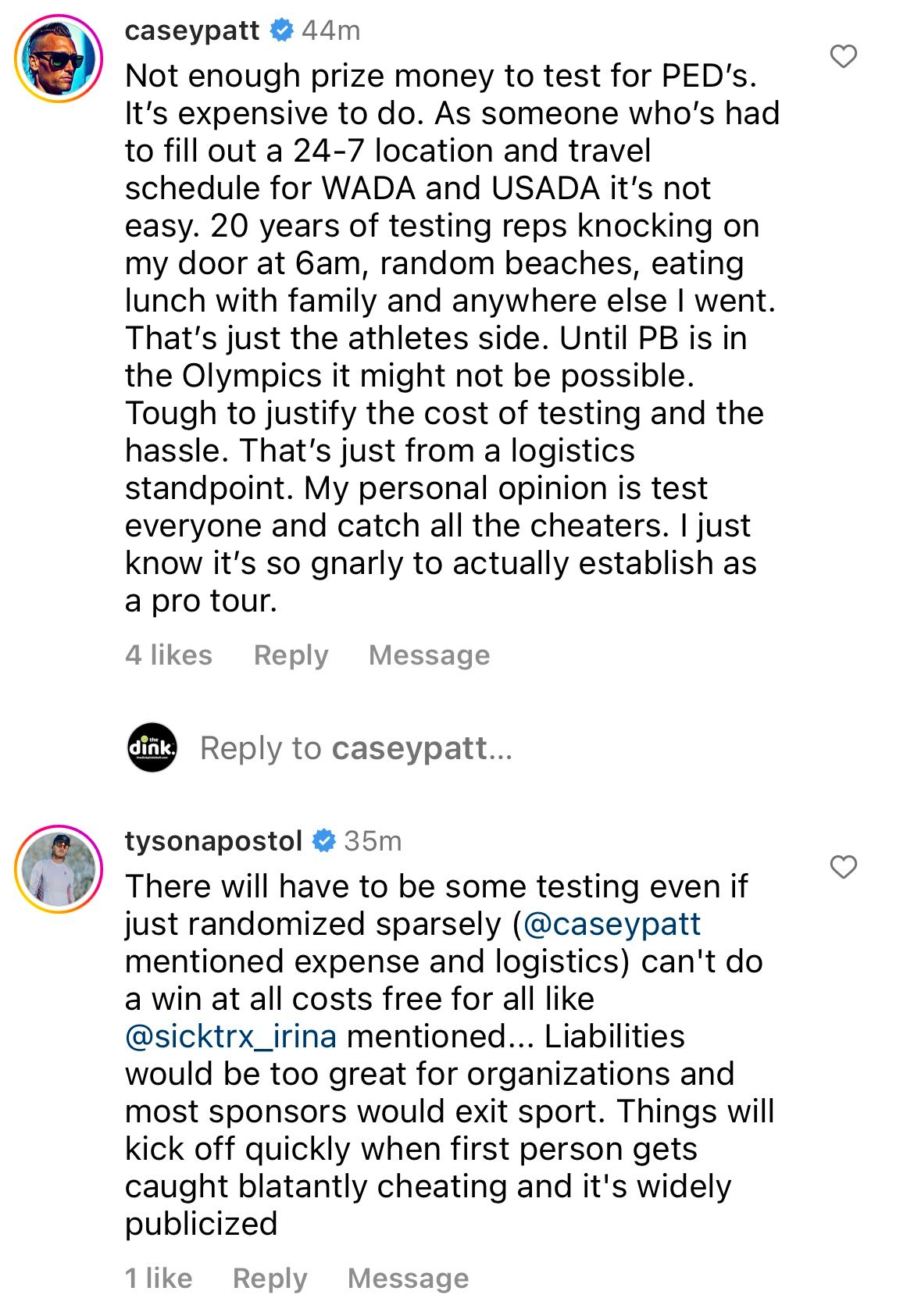 It's all conjecture at this point. But man if we aren't excited to discuss this on PicklePod tomorrow...DJ Young is joining us in studio and we'll put the episode out on Wednesday.
As usual, we'll keep you up to speed on the latest as things develop via The Dink Newsletter.
Also...


Lol.