Welp. Here we go again, but this time, things seem to have escalated a bit.
It's an interesting dynamic. Personally I have friends who live in Manhattan and constantly reach out asking about places to play.
There simply aren't enough courts to accommodate the surging demand. As a result, pickleballers are getting creative.
The handball courts in Central Park? Pickleball courts now. The paddle tennis courts in Stuytown? Pickleball.
As I strutted south in Lower Manhattan toward the New York Stock Exchange for Major League Pickleball's opening bell ceremony and exhibition back in May, I noticed a basketball court near where I lived for two years back in 2018/2019. It had been repurposed, and I stopped to take a picture as I thought: "so cool to see how the sport has grown."
But not everyone feels that way...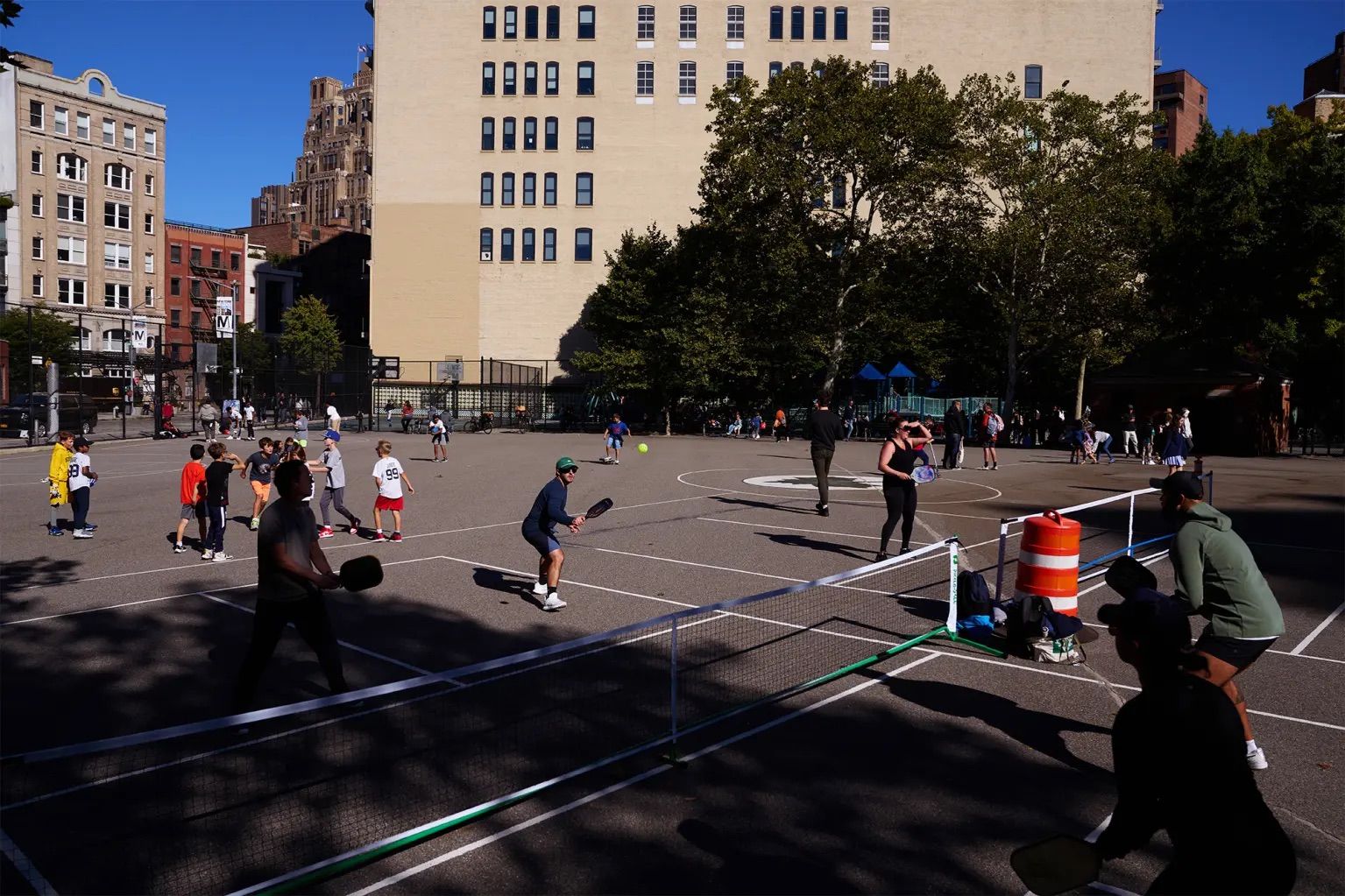 "Pickleball enthusiasts Angel Ramirez, 66, told The Post that some moms and dads are going to extremes to stake out their turf, setting down picnic blankets on cement areas and seemingly nudging their children to interfere with games.
"Kids kick the soccer balls into [or] towards the nets and [ride their bikes] through the nets," Ramirez said. "We're trying to be accommodating but there are parents that are encouraging this behavior.""
This past Saturday, pickleball player Corporayshid posted a video to Instagram showing an NYC Parks Department official approaching players at Seravalli Playground and telling them to dismantle their DIY courts after receiving complaints. According to the video, the players were told the space is a playground, not a park, with the officer citing a rule that "no person shall throw, catch, kick or strike any baseball, football, basketball, soccer, golf or tennis ball, or similar object," in nondesignated areas.
"She did say that if I refused to take down my net, her captain's going to come and cuff me," West Village pickleball player Max Balka says in the video.
You can read the full story here. Tell us what you think on Twitter.
Related Article: Noise Rallies Pickleball Haters
Enjoy 10% off pickleball equipment and apparel at fromuthpickleball.com when you use the code: 10DINK (some exclusions apply)