With less than two weeks until the first Major League Pickleball (MLP) tournament of the year, the association announces two final extension teams for the year: Orlando Squeeze and St. Louis Shock.
The Chaifetz family comprises St. Louis Shock's ownership group, while Orlando Squeeze is owned by the Devos family.
An announcement from MLP also shares that it has finalized four new corporate sponsors for the 2023 season, including Cirkul, Hospital For Special Surgery, Fromuth Pickleball and Pickleball United.
These new owners finalize the league's ownership groups at 24, while the four corporate partners bring MLP's total to eleven across a range of consumer categories.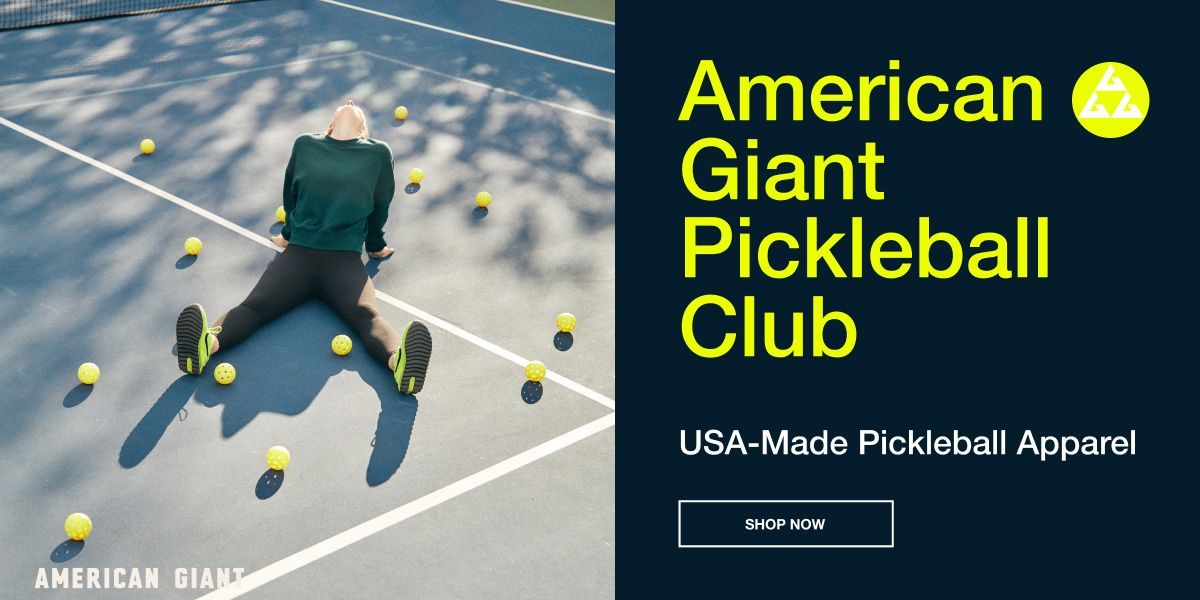 The news comes soon after it was announced that New York Giants wide receiver Odell Beckham, Jr. bought into the DC Pickleball Team.
"St. Louis is a community that has always been passionate about its sports teams and we are thrilled to bring a Major League Pickleball team to St. Louis," said St. Louis Shock owner Richard Chaifetz.
"Pickleball is the fastest growing sport in the country, by far, and we look forward to contributing to its growth and the league's development for years to come."
"Orlando is a tremendous sports town," Orlando Squeeze co-owner Ryan DeVos said.
Related: MLP Draft Snubs in the 2023 Premier Level
"As our family has seen over its 30+ years of stewardship with the Orlando Magic franchise, fans here love their teams and I'm excited to see the Squeeze added to that mix. We're also eager to join with MLP and its franchise ownership groups to connect with the millions of pickleball enthusiasts across the country and grow the sport even further."
The 2023 MLP season kicks off in Mesa, AZ January 26-29 with all 24 teams across the MLP Premier and Challenger levels competing.
Meet the New MLP Owners
Here are some mored details about the Shock & Squeeze owners taken from MLP's announcement:
The Shock ownership group is led by renowned business leader and philanthropist, Richard Chaifetz, with his son, Ross Chaifetz actively involved in team management. Sports executive and philanthropist, Ryan DeVos, will be among the new owners leading the Orlando Squeeze.
The Chaifetz and DeVos families have operated some of the most successful enterprises in the US and continue MLP's mission of bringing expertise across industries into their ownership groups. The St. Louis Shock will start their season in the Premier Level while the Orlando Squeeze will start in the Challenger Level.
In addition to the new ownership groups, MLP has also announced four new corporate sponsors: Cirkul, Hospital for Special Surgery, Fromuth Pickleball, and Pickleball United. MLP now has 11 total sponsors for the 2023 season with each company having a presence at all MLP events, including signage and product displays, as well as opportunities for fan engagement and experiential activations.
---
"The Dink newsletter is a perfect mix of pickleball news, pro tournament results, information on future tournaments, and, most importantly, appropriate instruction. All of this in an easily readable style with appropriate links for when a reader wants to dig in for additional information." – A happy newsletter subscriber
This, too, could be your experience. Sign up for our newsletter and never miss out on pickleball tips, news, and more: