Ben here from Real Clear Stats—bringing live, comprehensive stats to pro pickleball. With the MLP 2023 Premier Level draft in the books, there were certainly some surprising snubs!
Looking strictly at our Player Impact data from MLP Columbus, the four most surprising snubs include: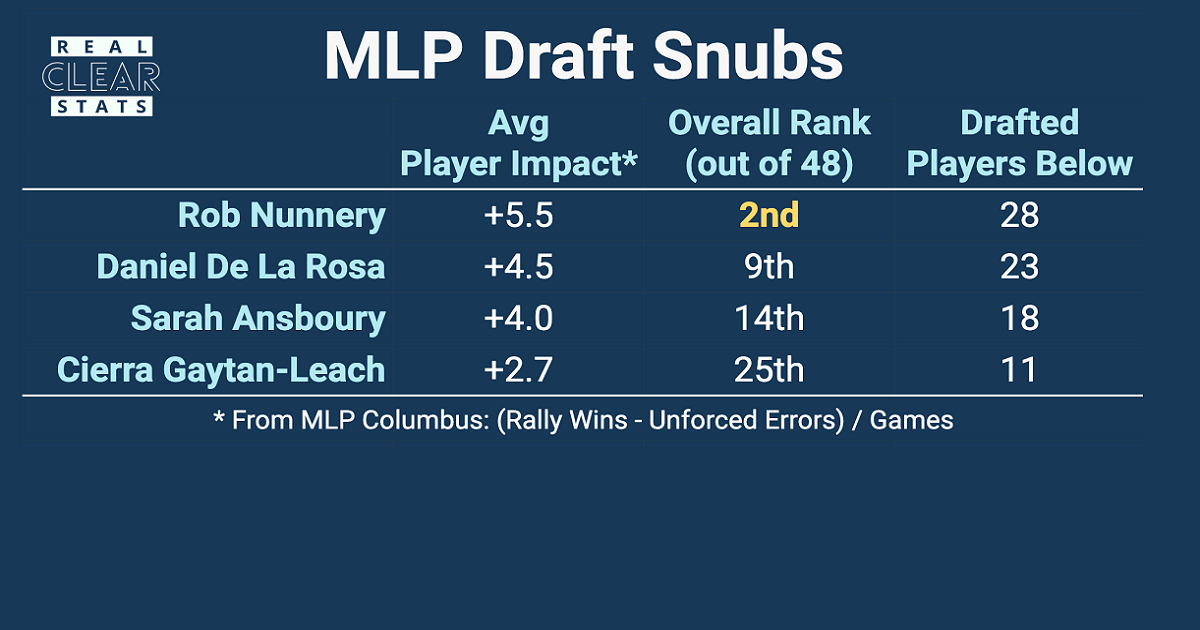 Player Impact (PI) is the best overall individual stat in pickleball and is calculated by subtracting a player's Unforced Errors from their combined Rally Wins (Winners + Errors Forced).
We then take the average per game for a fair comparison.
As you can see in the table above, these four players performed very well at MLP Columbus with Rob Nunnery turning in the second-best performance overall behind Zane Navratil (+6.4) and tied with Dekel Bar at +5.5—meaning he won on average 5.5 more rallies per game than he lost to unforced errors.
Rob's performance was statistically better than 28 drafted players below him on this list.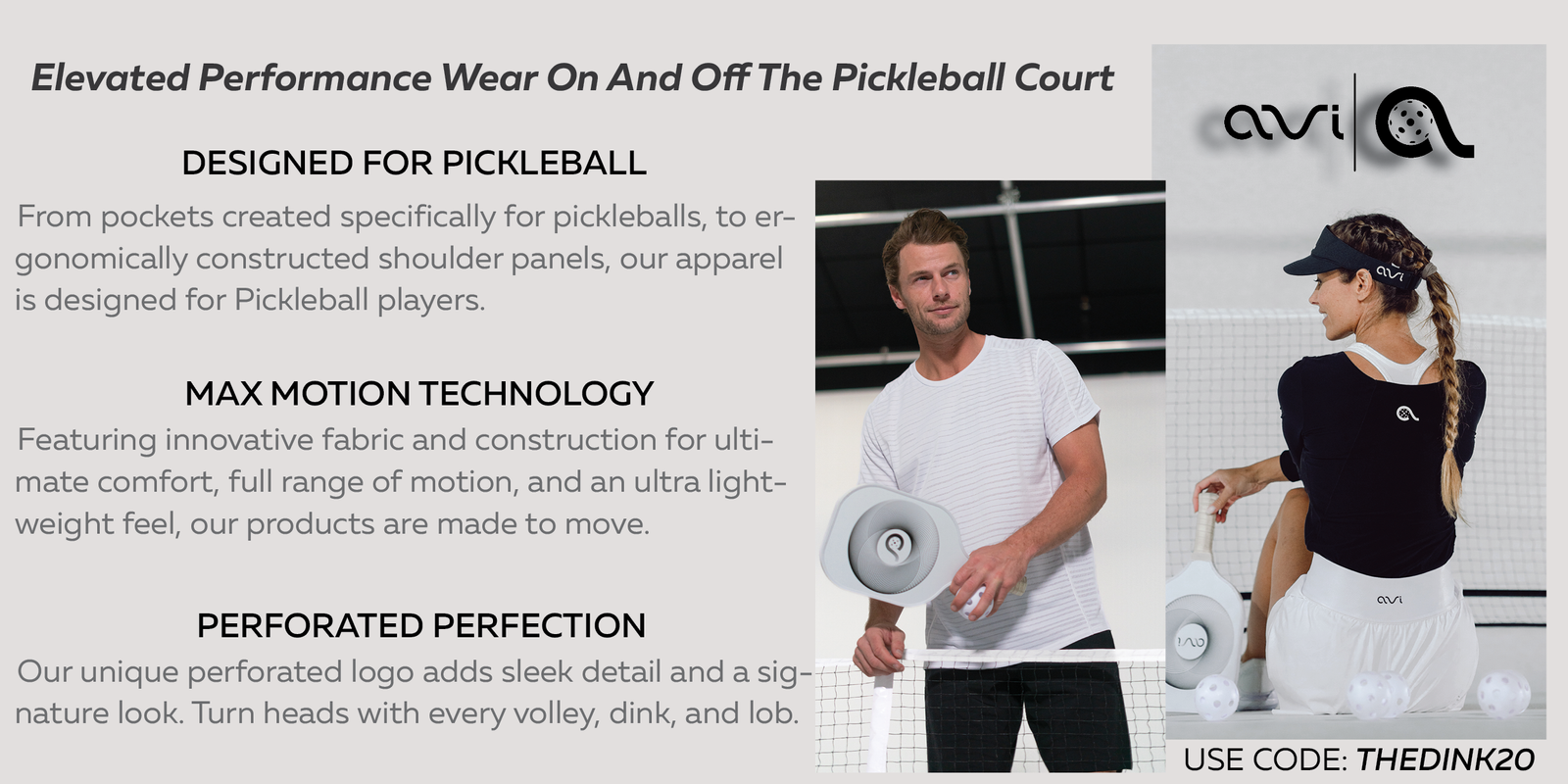 In addition, all four of these players finished #1 in various statistical categories at MLP Columbus including Firefight Net Wins (Cierra, Daniel), Shot Accuracy (Sarah), Hits / 🔥 Start (Rob). Follow @RealClearStats for all 30 of our Top 3 lists.
Understandably, MLP owners should consider countless factors beyond just one weekend's overall statistical performance, but one wonders if they are at least looking at this kind of data when making these picks.
Read Next: APP Takes Firm Stance on its Future in Public Letter
Either way, as a player, it's gotta be tough to statistically play as well as these four played—better than many drafted players—yet not get a spot in the Premier Level.
The pro pickleball game moves fast. Luckily, we do, too. Subscribe to our newsletter to keep track of pro matches: