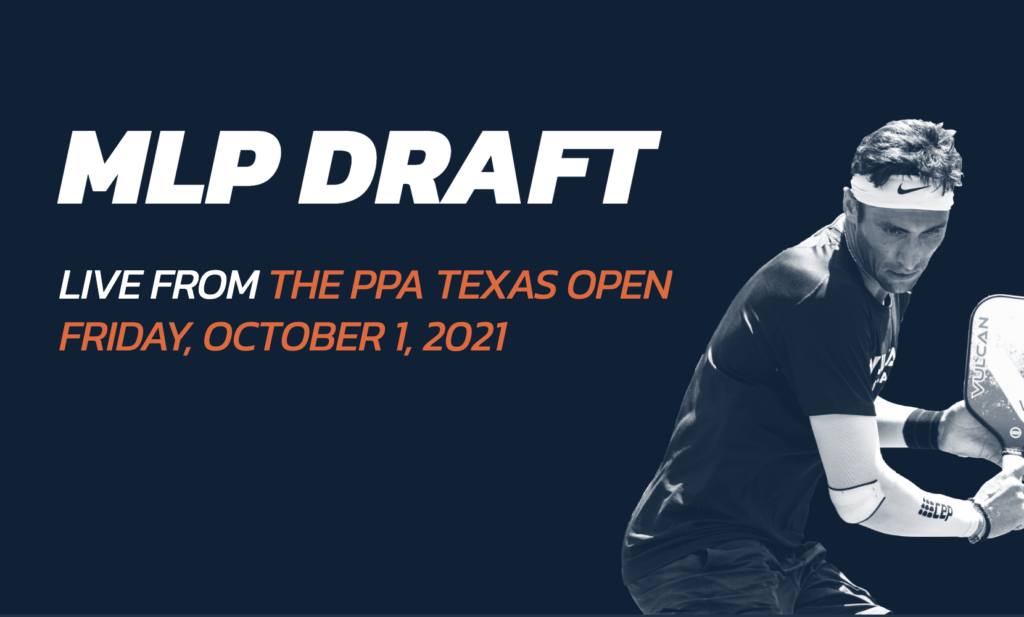 Game On!
The league is set and the the game is on!
The Major League Pickleball Draft was an awesome event and kickoff to the league. Most of the players gathered together at a Castle in Rockwall, TX, Dave Fleming and Morgan Evans were hosting the event and we got to see the live reactions of teams being formed. Quickly after teams started to form the strategizing began. Lines drawn in the sand. Players were helping to fill out the rest of the team and figuring out how they stack up. The only thing missing was the commissoner Jenny Klitch handing out team uniforms and hats. Maybe we will see that in season 2.
If you missed the draft you can watch the entire event on the MLP YouTube. Go ahead and subscribe now so you're ready to go in November.
Visit the
Major League Pickleball website
for more league information.
The Team names and owners are listed here for reference:
ATX Pickleballers (Brené Brown, Steve Alley, Charles Kiley)
Chimeras (Charles Attal, Charlie Walker)
Discovery Warriors (Eric Kuo, Mike Meldman)
The Lions (Marc Lasry, James Blake)
Pickle Ranchers (Bryan Sheffield, Tim Klitch)
Team BLQK (Ritchie Tuazon)
Team Clean (Wes Hurt, Tim Berry, Navdeep Sooch)
Team Rally (John Raymond, Jim Toth)
Results
Here are the results of of the historical event. Take a look and see who you will be rooting for come November.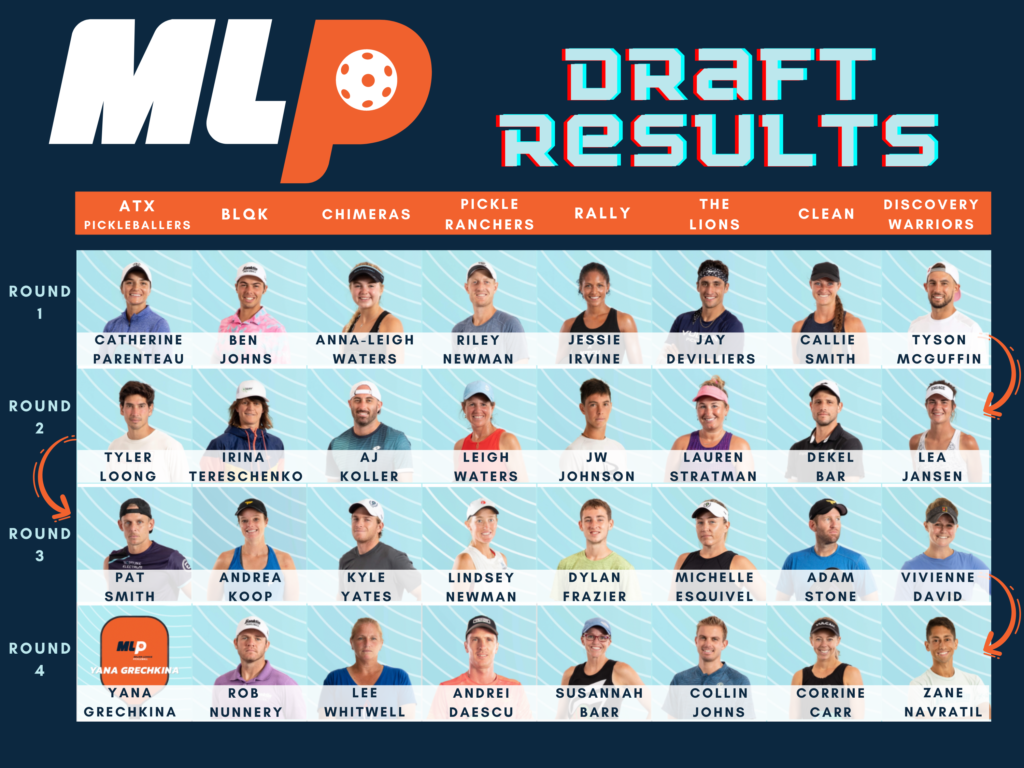 Round 1
Let's go pick by pick and see how we did.
With the first overall selection in the MLP Draft the ATX Pickleballers select…..
#1 Catherine Parenteau - ATX Pickleballers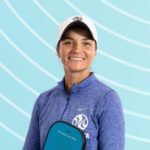 Parenteau is an excellent choice for the first selection. She is mainstay on PPA podiums and elevates the game of anyone she pairs with. She's had podium results with Jessie Irvine recently and always a contender in mixed events whether its with Riley Newman or any other mens partner.
#2 Ben Johns - Team BLQK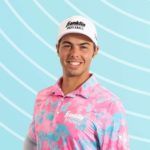 No surprise here. Johns looking fresh to death at the event, a great representative for the game and now for Team BLQK.
#3 Anna-Leigh Waters - Chimeras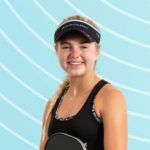 The Chimeras happily took Anna-Leigh Waters at #3. As Evans described, "the most adorable wrecking ball in professional sports."
#4 Riley Newman - Pickle Ranchers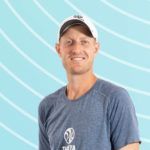 The Pickle Ranchers' owners were present at the draft and helped add to the event. They had hats ready to go in Rockwall and made sure to bring enough for the entire Newman clan.
#5 Jessie Irvine - Team Rally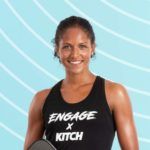 No better player to build your team around here. Leadership, positivity and experience in the game. Irvine can Rally the troops and help this team play to their full potential.
#6 Jay Devilliers - The Lions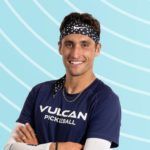 Marc Lasry now has the 'Greek Freak' and the 'Flying Frenchman' on speed-dial. He just has to hope the team name Lions is not completely cursed by cardiac cats from Detroit.
#7 Callie Smith - Team Clean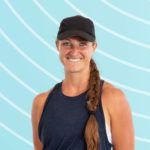 Callie Smith had a huge day in mixed doubles earlier which solidified here spot in the first round in this draft. She will lead Team Clean as their number one pick.
#8 Tyson McGuffin - Discovery Warriors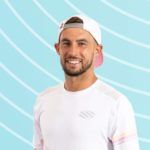 McGuffin caught the eye of the Discovery Warriors at #8. He will be integral as a player, coach and any other role to help make the Discovery Warriors a success. Just like Jay-Z says he's not a businessman, he is a business, man.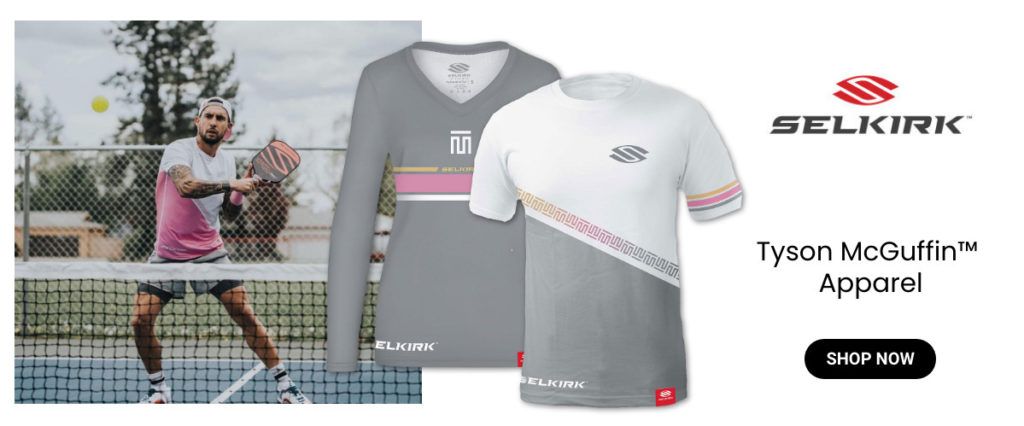 Round 2
#9 Lea Jansen - Discovery Warriors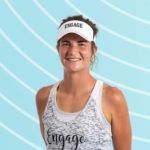 Who do you get to compliment TM? How about his training partner Lea Jansen. Jansen is gaining ground the the women's doubles game and is already elite in singles. She will be valuable as the 9th pick for the Discovery Warriors.
#10 Dekel Bar- Team Clean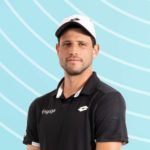 Evans was itching to see Bar get picked in this one. He joins Callie Smith on Team Clean giving a very formidable start to the foursome.
#11 Lauren Stratman - The Lions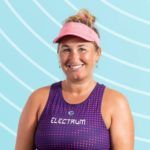 Lolopalooza, a fan favorite and friend of Devilliers. Stratman is a great addition to The Lions and will be strong in mixed and womens doubles. At this point you might be wondering 'isn't there some other womens player that I've heard of before, Simone something…" Jardim was a late scratch from the event and was not drafted.'
#12 JW Johnson - Team Rally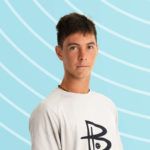 Johnson climbing the ranks in singles and doubles. He also had huge day in mixed doubles winning bronze in a stacked field. If Team Rally needed some confirmation of their pick here, they definitely got it today.
#13 Leigh Waters - Pickle Ranchers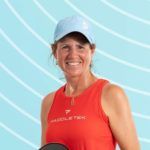 Waters will not be pairing up with her daughter in this event and is picked over Lindsey Newman here. The Ranchers taking a calculated risk and planning on Newman coming back to them in round three. Waters has plenty of big game experience and will be a player to watch having a new womens partner for the first time in a long time.
#14 AJ Koller - Chimeras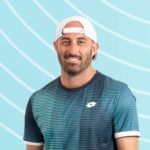 This is where we had Koller in the mock draft. He has established himself enough to make a play for him here. A partner ship between Koller and Anna-Leigh would definitely be one of the strongest in the league. If you don't know Koller check out our latest PicklePod.
#15 Irina Tereschenko - BLQK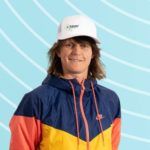 Ben Johns wanted Tereschenko here and I'm sure there were no objections. Team BLQK gets the next womens pick, #8 and #9.
#16 Tyler Loong - ATX Pickleballers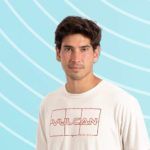 A bit of surprise here, Loong and Parenteau took silver in Vegas so there could be some recency bias but they upset a lot of teams there and could do the same in MLP. I'm curious if CP made the choice to go with Loong or if it came from up top.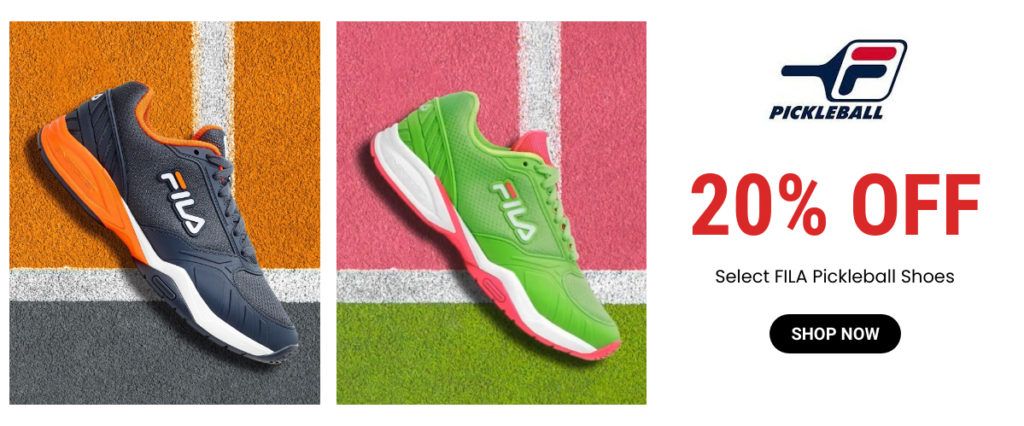 Round 3
#17 Pat Smith - ATX Pickleballers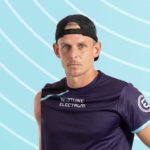 Another surprise from the ATX Pickleballers here! No doubt in Smith's talent and big game experience, it just seemed destined that we would see him end up with The Lions Jay Devilliers and Lauren Stratman. But that is the beauty of MLP, new match ups and traditional partners facing one another.
#18 Andrea Koop - BLQK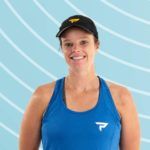 A thunderous A KOOP from team owner Justin Watson. They are excited to have Koop on the squad. I assume Ben will be playing with Irina so A Koop will be partnered with the final mens pick in the draft.
#19 Kyle Yates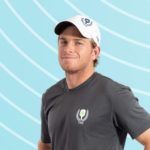 Yates is a legend of the game and common partner for Waters. It will no doubt be his backhand paired with the offense from Machine Gun Koller. At this point everyone went on Zane watch.
#20 Lindsey Newman - Pickle Ranchers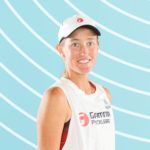 Now this pick could definitely be predicted. A very strategic and strong move by the Ranchers passing on Newman in round two to scoop her up in the third.
#21 Dylan Frazier - Team Rally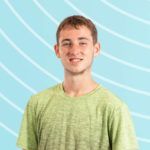 Whoa the young guns both snatched up by Team Rally. They seem to have their ear to the ground and are optimistic about pickleball's future. Frazier is getting better results at each tournament and has made a name for himself in singles. He and JDub will definitely be strong team but are they ready to compete and win in this setting. Team Rally thinks so and I have to agree.
#22 Michelle Esquivel - The Lions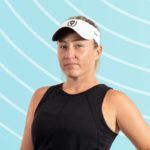 No team bonding day needed for the Lions. They are all familiar with each other and partners at the professional level. I think Esquivel's singles game is underrated and will be an asset for the Lions.
#23 Adam Stone - Team Clean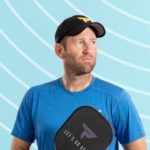 Reunited and it feels so good. Bar and Stone back in action. Cue the buddy cop montage. A top mens doubles team finds s their way together in MLP a great pick here but seriously Zane, anybody? Chainsaw serve? No? Okay just checking.
#24 Vivienne David - Discovery Warriors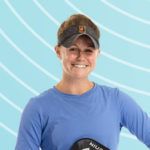 It would have been fun to see if David slid one more pick to see if she joined Team Clean, or if they would go with Corrine Carr. But instead she was wisely snatched up by the Discovery Warriors.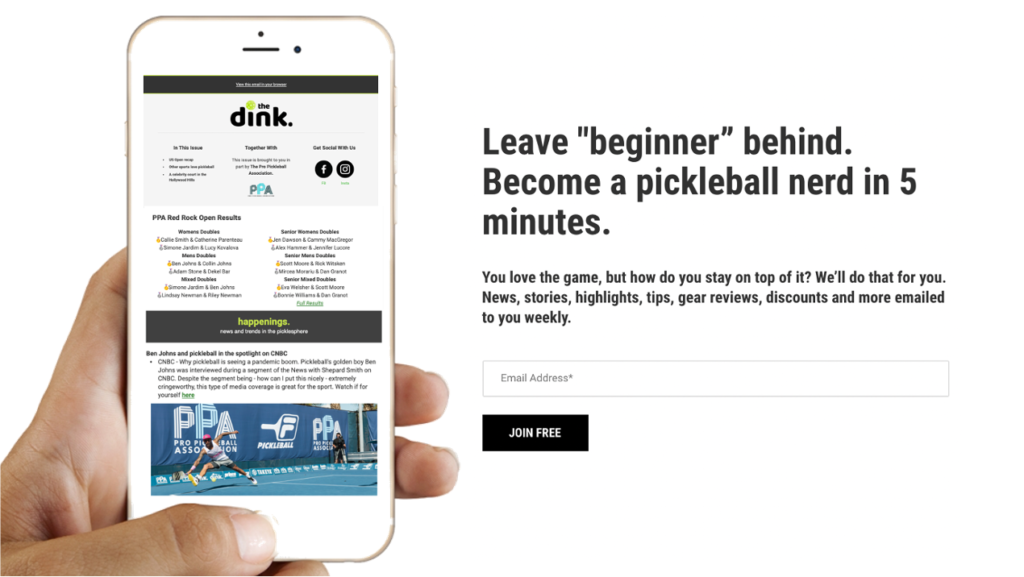 Round 4
#25 Zane Navratil - Discovery Warriors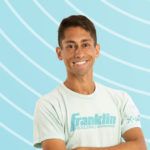 I'm assuming Zane is a Packers fan but uncomfortably sitting in a draft room is the one moment that people don't wish they were Aaron Rodgers. It worked out for the The Pack and I think it will work out for the Discovery Warriors. This has to be the steal of the draft and I'm sure TM is ecstatic for any opportunity not to see the Zanesaw serve coming at him.
#26  Corrine Carr - Team Clean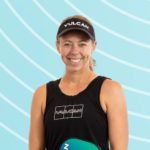 A great chance to pair Carr with Stone here. Too good to pass on that. Will Carr and Smith be able to make things work in the womens game? We will find out in November.
#27  Collin Johns - The Lions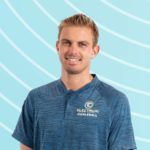 Almost all the way back to Ben. The Lions might have saved MLP with this pick. Devilliers and Johns will definitely be the strangest combination that comes out of MLP. I mean sworn enemies with a growing mens doubles feud coming together to play as team. This will be wild. Collin is one of the best right side players and that is exactly what Jay needs. Can't wait to see them in action.
#28  Susannah Barr - Team Rally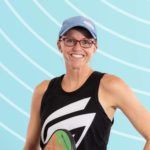 Barr's performance at the Chicago Open really carried some weight and a shout-out from the Freestyle Boys doesn't hurt either. Excited to see how she performs in this environment that is designed to create an equal playing field.
#29  Andrei Daescu - Pickle Ranchers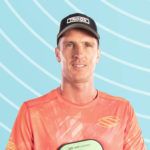 I'm not as familiar withe Daescu's work but when it comes to court coverage, the Ranchers have it figured out. Going to be tough to land a ball in front of AD and Newman at the line. His partnership with Waters will be a question mark for this team. Two veterans of the game, let's see if they can figure it out.
#30  Lee Whitwell - Chimeras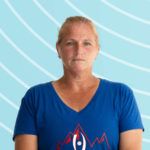 Personally, I love this pick. Whitwell is a beast on that right side of the court and she has had success with Koller in the past. With Koller's recent growth, that team should be a threat in the field. Whitwell is also comfortable with the ball not touching the ground where Waters excels.
#31 Rob Nunnery - BLQK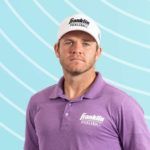 Give the people what they want. OK Bye.
#32  Yana Grechkina - ATX Pickleballers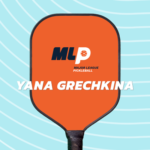 I have not seen Grechkina play and don't completely understand the pick, but congrats to Yana on making the cut. Tell MLP you want your damn headshot and put some respect on the name.
Overall this event was a huge success.  A great production put on by MLP. I think next year will be bigger and even better. I think you've got to go with a venue with a stage and interviews from players after they are drafted but definitely not a bad first go of it. Congrats to the players drafted and to MLP on the event.