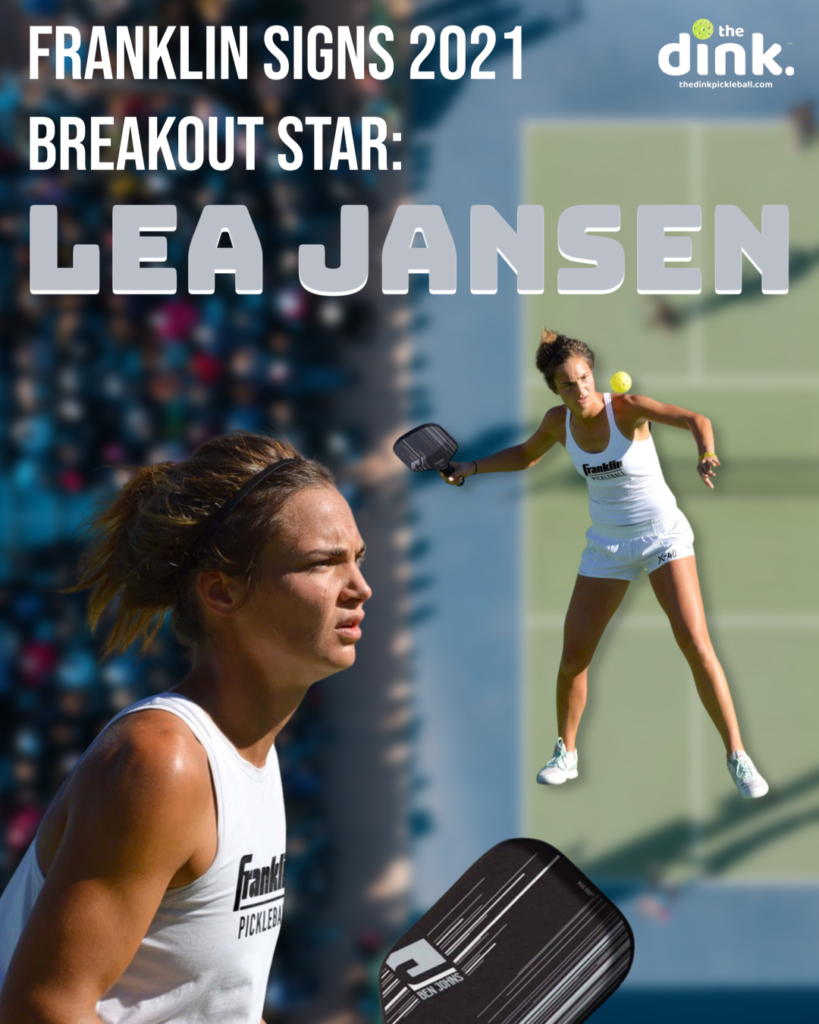 The following press release was issued in regards to Lea Jansen changing her equipment sponsorship from Engage Pickleball to Franklin Sports. She was seen sporting the black Ben Johns Signature paddle at the APP Casa Grande Open last weekend.
Global sporting goods brand Franklin Sports today announced that it has partnered with professional pickleball icon Lea Jansen as the rising athlete's exclusive equipment provider. The partnership comes as Franklin Sports continues its dedication to the sport of Pickleball at all levels, and as Jansen continues her climb through the ranks of the professional game. With this partnership, Jansen becomes the latest professional pickleball athlete to partner with Franklin Sports, alongside two-time major champion Christine McGrath, U.S. leaders Ben Johns and Rob Nunnery, as well as Aspen Kern and Zane Navratil.
Currently ranked #3 worldwide in the Women's Singles division of the Pro Pickleball Association (PPA), Jansen, 22, has skyrocketed through the pickleball world after adopting the sport just two years ago. As a former collegiate tennis athlete, Jansen has quickly become one of the foremost talents in professional pickleball, known for her fiery on-court persona, resilience in the face of adversity, and powerful approach.
GUARANTEED TO RAPIDLY IMPROVE YOUR PICKLEBALL GAME OR YOUR MONEY BACK! GET 10% OFF WITH CODE THEDINK

"Lea Jansen has established herself as one of the world's best professional pickleball athletes in an incredibly short period of time," said Adam Franklin, President of Franklin Sports. "Her dedication and perseverance, along with her tenacity, on and off the court, her commitment to a healthy lifestyle, and not to mention her agility for the sport, make this partnership a natural fit."
Diagnosed as a young adult with type-1 diabetes, Jansen takes her health very seriously, which has contributed to her love and success with pickleball. Now a leader in the game, Jansen's focus on teamwork, endurance, quality and attentiveness to personal improvement have led her to partner with Franklin Sports.
"I focus on taking care of myself and monitoring my body very seriously and that includes working with a loyal support team to help me achieve my performance goals," said Jansen. "I'm excited to be part of the Franklin Family because of the company's team culture, the quality of products and their vision and commitment to the growth of pickleball."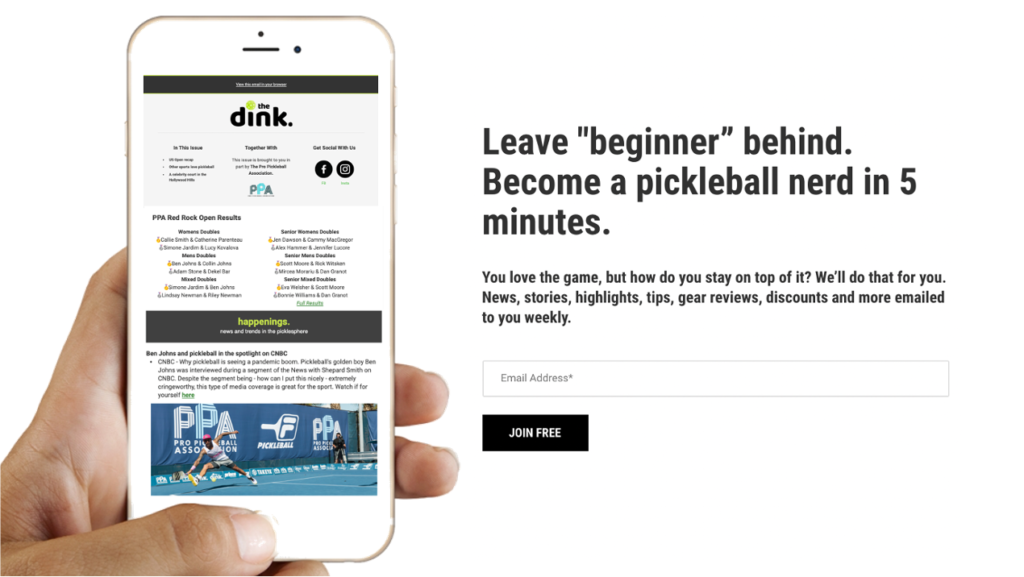 Franklin is a leading sporting goods brand that has a catalogue of over 10,000 products across 10 different sports. The company entered the pickleball market in early 2017 with the release of the X-40 ball, the Official Ball of USA Pickleball, the governing body of the country's fastest-growing sport. In just over four years, the Massachusetts-based company has become an equipment leader in the game, with a wide collection of pickleball products – paddles, balls, nets, and more – and partnerships with several professional pickleball players including Jansen, McGrath, and Johns.
Jansen has made significant strides in 2021 and is now one of the top players on both tours. Congratulations to Jansen and Franklin for coming to terms and creating this new relationship. The Franklin team is looking pretty strong after adding Jansen to the roster.