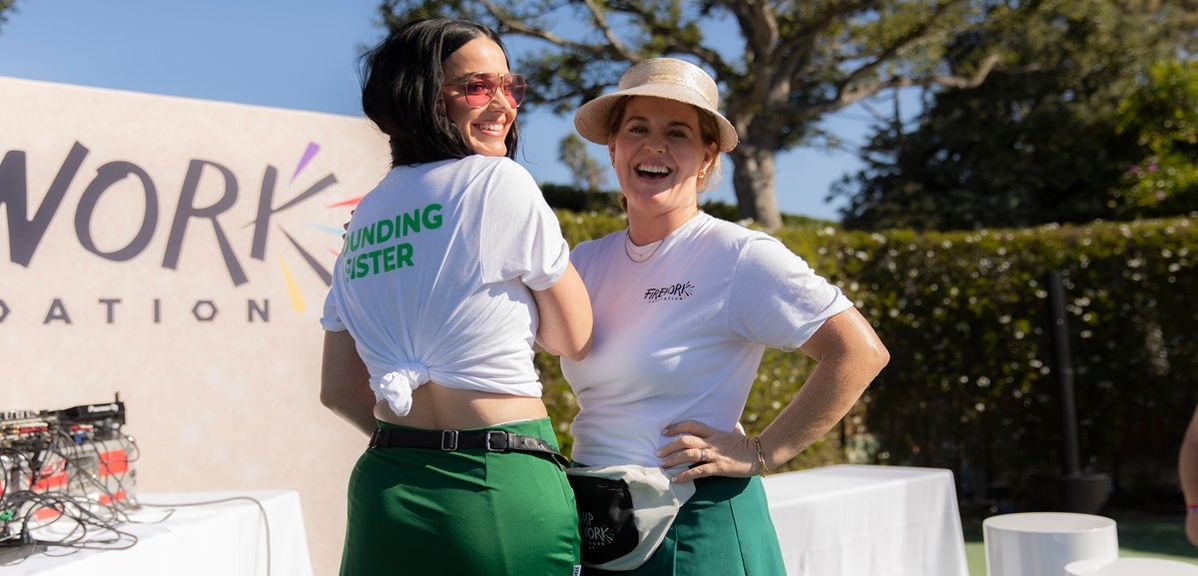 News
Katy Perry's Firework Foundation is Helping to Give Away an Entire Pickleball Facility to One Lucky City
The biggest-selling female in Capitol Records history, one of the best-selling music artists of all time...now, Katy Perry will also be known among everyday pickleball players in one lucky US city.
The global pop superstar is also noted for her Firework Foundation in concert with sister Angela Lerche. The foundation has teamed up with The Dink and The Picklr to give away an entire pickleball facility to the city who proves they want it most.
The lack of courts is clearly one of pickleball's biggest issues. It's the key reason we've read headline after headline about wars between pickleballers and tennis players over lines on courts.
It's also the reason many towns across the country rushed to provide their citizens with courts while failing to consider proximity to neighbors and potential noise complaints.
The availability of appropriately-zoned, dedicated pickleball facilities is a mandatory benchmark the sport has to promote if it is to continue to grow...but that requires serious monetary investment.
Almost $1 billion in construction costs is needed to account for the surge in demand for courts.
Perry and her sister are pickleball fans who play regularly as a family tradition started by their mom. The star has helped promote the giveaway in a video so that the winning community can benefit from all the sport has to offer.
🚩
How to enter the giveaway
Click here
to submit your email address, and you'll be among the first to receive updates and alerts about the opportunity.
What's on the line
The giveaway promises over 50+ winners, with the most popular city receiving an entire state-of-the-art pickleball facility, including top-notch coaching and a vibrant pickleball community via the Picklr.
Perry is also noted for her Firework Foundation, which has teamed up with The Dink (we're blushing) and The Picklr to give away an entire pickleball facility to the city who proves they want it most.
Everyone who enters wins. Read that again. Everyone wins:
3 people will win a lifetime supply of pickleball gear
2 people will win a Lifetime supply of pickleball apparel
10 people will win a paddle of their choice
10 people will win a case of pickleballs
1 person will join the PicklePod as a special guest
25 people will win lifetime memberships to The Picklr
Everyone who follows all steps of the giveaway will win a $20 gift card to The Picklr Shop
Additionally, one winner will receive a lifetime supply of pickleball essentials, from paddles and balls to apparel and accessories.
Some celebrities only see pickleball as part of their investment portfolios. Major League Pickleball has benefited from a plethora of A-list sports stars that invested in the hottest new sport in America.
It seems like celebrities can't get enough of pickleball, although this might be one of the largest promotions of the game, reaching global proportions.
Read Next: From Juvenile Incarceration to Mental Health Professional: Why I'll Play Pickleball for the Rest of My Life
The most recent Major League Pickleball event had local Atlanta hawks player Trae Young in the stands, one of the newest investors in Major League Pickleball.
All of Katy Perry's studio albums released under Capitol have surpassed one billion streams on Spotify.
Katy's 2015 Super Bowl performance is one of the highest rated in the event's history.
---
If you want to keep up with everything pickleball, you've got to sign up for our newsletter. We break news faster than anyone in the game. Subscribe here.