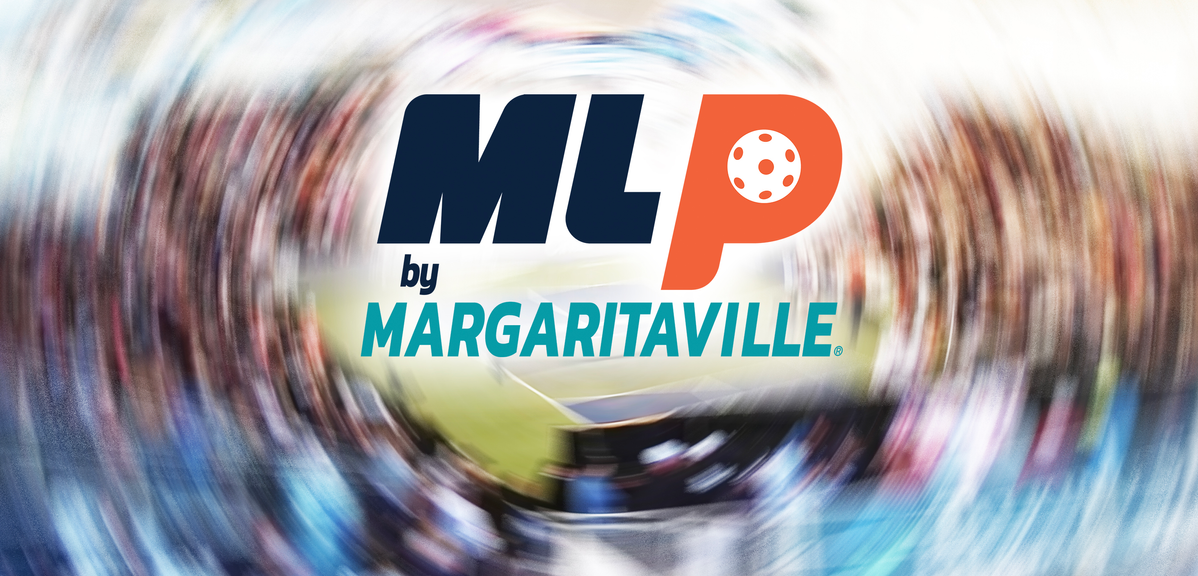 As if we didn't have enough big names investing in pickleball, MLP has once again announced a slate of new owners and investors.
Major League Pickleball (MLP by Margaritaville) today announced world-class additions to its fleet of 24 team ownership groups, highlighted by social media influencers Dude Perfect (Frisco, TX franchise), star pro athletes Jayson Tatum, Haley Jones, and Josh Allen (Los Angeles Mad Drops), Jewell Loyd and Zach LaVine (Miami Pickleball Club), and World Chess Champion Magnus Carlsen (AZ Drive).

MLP Press Release
"It is thrilling to add this collection of influential athletes and entertainers to Major League Pickleball's team ownership groups," said Steve Kuhn, MLP Founder. "Their ability to reach young fans will be a key component in helping MLP and the sport of pickleball continue on our current rapid growth track."
Dude Perfect consists of former Texas A&M University roommates Tyler "Beard" Toney, twins Cory and Coby Cotton, Garrett "Purple Hoser" Hilbert, and Cody "Tall Guy" Jones.
The group has over 100 million cross-platform social media followers, appealing to a young core demographic with their family-friendly sports trickshot videos - oftentimes collaborating with a wide variety of top-tier pro athletes - and comedy content.
Jones, Tatum, and Allen are new members of the Los Angeles Mad Drops ownership group, which also features Super Bowl Champion and future Hall of Fame quarterback Drew Brees.
"I have loved pickleball since I first played over a decade ago," said Jones. "I'm so happy to be joining MLP and my fellow new co-owners with the Mad Drops."
Jones was recently drafted by the Atlanta Dream with the No. 6 overall pick in the 2023 WNBA Draft out of Stanford University. As a sophomore in 2021, she won Final Four Most Outstanding Player honors as a member of the national champion Cardinal. Jones was named an All-Conference selection in the Pac-12 that season.
Tatum has been named an NBA All-Star four times in his first six seasons after being taken with the No. 3 overall pick in the 2017 NBA Draft out of Duke University.
He averaged career-highs in points (30.1), rebounds (8.8), and assists (4.6) this season, helping the Boston Celtics secure the Eastern Conference's No. 2 seed. He won NBA All-Star MVP honors in February and led the Celtics to last year's NBA Finals.
Allen is the two-time Pro Bowl quarterback of the Buffalo Bills, who drafted him with the No. 7 overall pick in the 2018 NFL Draft out of Wyoming. He has led Buffalo to three consecutive AFC East Division titles and the 2020-21 AFC Championship Game. Allen owns single-season franchise records for passing yards and touchdowns.
Loyd and LaVine join the Miami Pickleball Club ownership group, which also features pro athletes Naomi Osaka, Nick Kyrgios, Patrick Mahomes, Darius Garland, and Mardy Fish.
"Pickleball is clearly the next big thing," said Loyd. "I fell in love with it instantly, but the culture and the community around it brought me even closer to the game."
Loyd was the No. 1 overall pick in the 2015 WNBA Draft by the Seattle Storm, with whom she has won two WNBA championships (2018, 2020), WNBA Rookie of the Year (2015), and been named a four-time WNBA All-Star (2018, 2019, 2021, 2022).
She was a two-time First-Team All-American with Notre Dame (2014, 2015) and made back-to-back National Championship appearances with the Fighting Irish. Loyd won an Olympic Gold Medal at the 2020 Tokyo Games.
Related: Ranking the MLP Team Logos - Premier Level
LaVine is a two-time NBA All-Star and two-time NBA Slam Dunk Contest Champion. He has played for the Minnesota Timberwolves (2014-17) and Chicago Bulls (2017-current) during his nine-year career. He was drafted 13th overall by Minnesota in the 2014 NBA Draft after one collegiate season with UCLA.
Carlsen is a Norwegian chess grandmaster, five-time World Chess Champion, and the number-one rated player in the world for over a decade. He was named one of the 100 most influential people in the world by Time Magazine in 2013, the year that he won his first world championship.
Carlsen joins the ownership group of AZ Drive, whose owners also include 11-time NFL Pro Bowler Larry Fitzgerald, U.S. Olympic legend Michael Phelps, three-time NBA All-Star Devin Booker of the Phoenix Suns, and country music singer and songwriter Dierks Bentley.
MLP's 2023 Season One schedule will culminate next month in San Clemente, Cali., Thursday, June 15 - Monday, June 19. Comprehensive live event coverage can be found on MLP's official YouTube channel, with additional distribution information to be announced ahead of the event. Event tickets can be purchased at this link.
---
About Major League Pickleball (MLP by Margaritaville)
Major League Pickleball (MLP) is the premier team-based professional pickleball league and the standard-bearer for the fastest-growing sport in the United States. Founded by Steve Kuhn in 2021, MLP has since expanded from eight to 24 teams and is committed to growing the sport's role in society and impacting every facet of pickleball's business.
MLP features nearly 100 of the best athletes in the sport spread across 24 teams in a unique co-ed format, iconic team owners, the introduction of promotion and relegation to American pro sports, an innovative draft format, easy to understand scoring, and the largest payouts in prize money across all of pro pickleball.
In December 2022, MLP named its first-ever title sponsor, Margaritaville, branding the league MLP by Margaritaville. A global lifestyle brand inspired by Jimmy Buffett, Margaritaville, has served more than 20 million travelers and consumers every year to change their latitude and attitude with Margaritaville. For more information, visit www.margaritaville.com.
For more information on Major League Pickleball, visit the official website and follow MLP on Facebook, Twitter, Instagram, TikTok and YouTube.
Media Contact:
Jay Moskowitz, Major League Pickleball, Vice President Communications and Marketing