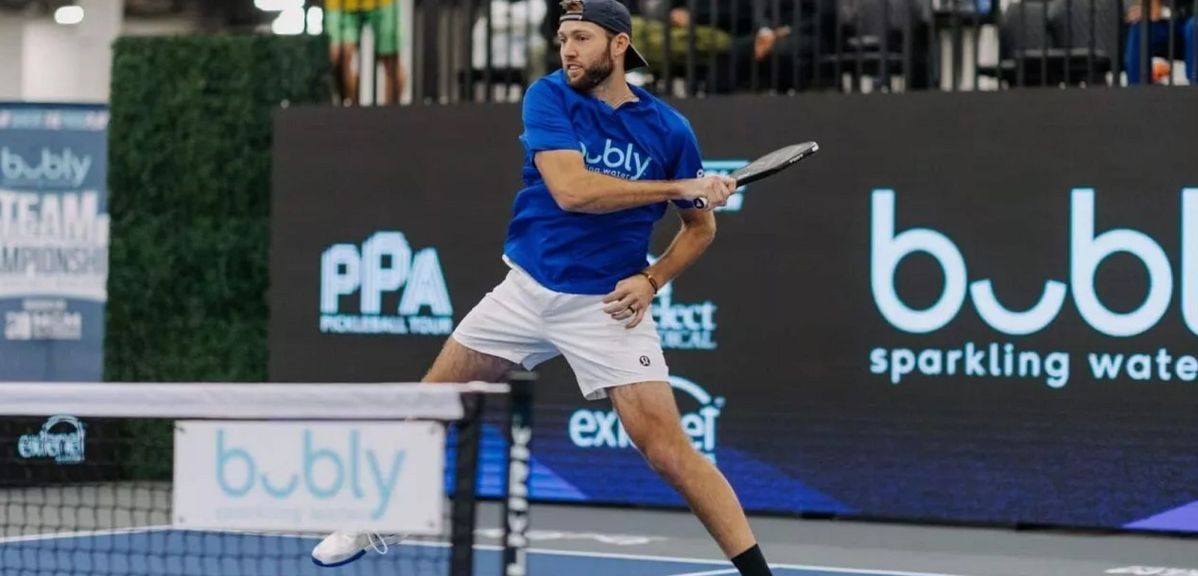 Pro Pickleball
Who Is Jack Sock, and Why Do People Think He's the Next Pro to Beat?
Everyone is talking about Jack Sock's pro pickleball debut this weekend at the PPA North Carolina Open. He'll play alongside Anna Leigh Waters and Tyson McGuffin for mixed and men's, respectively.
He's not exactly slumming it, partner wise.
In December, he played in an exhibition at the PPA Bubly Team Championships in which a few tennis pros paired with pickleball pros for some competitive play.
The reviews were positive, Sock impressed the pros, and many noted his potential.
But why do people care so much?
First, who is Jack Sock?
His pro tennis resume:
17 career doubles titles. Highest Rank: #2 (2018), current #47
Wimbledon Champion, Doubles (2016, 2022)
US Open Champion, Doubles (2018)
4 career singles titles. Highest rank: #8 (2017), current #143
$11 million+ in prize money on tour
Sock is a Charlotte native and this weekend's PPA is in his backyard. But that's not the only reason he's making his debut.
According to Sock himself, his interest in pickleball has evolved. It's graduated from a fun hobby to something more serious.
In fact, he recently told Pro Rob Nunnery that he plans to play a full slate of PPA Tour stops in 2024.
But we've already seen that success on the pb circuit is dependent on more than just a pro tennis resume. According to some, his resume isn't the only thing that has many pros believing that Sock could do some serious damage on tour.
Nunnery and Adam Stone, co-hosts of the It feels Right podcast, discussed Sock's upside in a recent episode.
The gist:
Nunnery: he will be the most athletic guy on tour
Explosive first step, long reach at 6'3"
He's obsessed. He loves practicing and drilling. He's a true student of the game
Sock told Nunnery he hasn't been as excited to practice anything since he was a junior tennis player (and we all know how that turned out)
And finally, Nunnery made a bet: Sock will be the #1 men's doubles player on tour inside of two years. Stone's response: he bets it's less.
---
Need some new pickleball gear? Check out Fromuth Pickleball.

---
Proving grounds
Jack Sock will be the center of attention this weekend in Charlotte. He's playing in all three events starting with singles, where he could square off with James Ignatowich and Dylan Frazier.
One thing working in Sock's favor is the absence of Ben Johns. That, however, does not mean the men's singles field isn't loaded:
Last year's champ Ryan Sherry is prepping for another gold medal performance on the court and on the mic.
Emerging stars like Connor Garnett and Collin Shick make for a treacherous path to Championship Sunday.
The top seed will be Federico Staksurd, who has made himself comfortable on PPA podiums in 2023.
Listen Next: It Feels Right Ep 21: Tennis is the Worst Sport w/ Noah Rubin
With premium partners comes high expectations. We'll see if Sock is ready to make his rise to the top.
---
The pro pickleball game moves fast. Luckily, we do, too. Subscribe to our newsletter to keep track of pro matches: