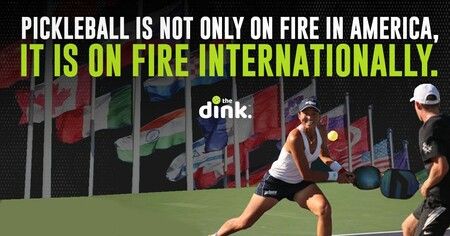 Written by Dink Contributor Tyler
International pickleball is on fire! While we have all heard that pickleball is the fastest growing sport in America, it is also a sport that is growing astronomically across the globe. The International Federation of Pickleball (IFP), in charge of "perpetuat[ing] the development and growth of the sport throughout the world" currently has 61 member nations, with 30 of them coming in 2021. That means that growth in the last year has nearly doubled!
Out of the 61 countries, 7 are considered Full Member Countries. These countries are the United States, Canada, Spain, India, Philippines, Mexico and Czech Republic. The other countries in the IFP are either given Associate Member status or Affiliate Member status. In addition, pickleball has been making some noise as eventually being included in the Olympics, with some pundits predicting a 2028 inauguration hosted in Los Angeles.
Not only is pickleball heating up across the globe, but there are more global stars than ever before. According to the PPA website, their men's singles ranking features 2 international players: Jay Devilliers from France and Dekel Bar from Israel. Their women's singles ranking features 3 international players: Catherine Parenteau from Canada, Simone Jardim from Brazil and Irina Tereshenko from Russia. In the mixed double's rankings, Lucy Kovalova comes in at number 4 from Slovakia. There are more international players within the top 25 that are rising in stock. But how has this become such an international sport?
Well for starters, the boom of pickleball in the United States is gaining traction across the world. International athletes across all ages are looking at this sport's rise in the United States as something worthy of starting in their own countries. With the increase of broadcast time on ESPN and the hundreds of pickleball videos on youtube and across other social media outlets, worldwide onlookers can see this sport from their phones and TVs.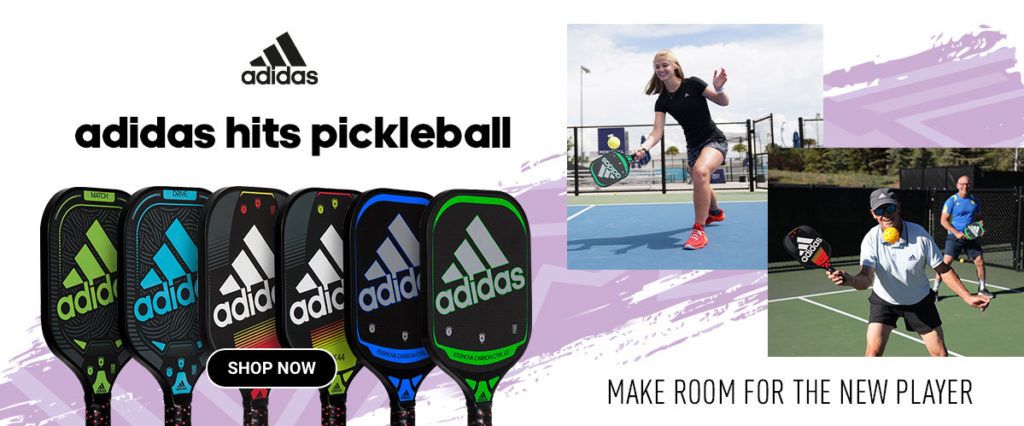 In addition, the addicted pickleballers that travel are searching for pickleball aboard. They are going on Facebook forums and international group chats asking where and when they can play pickleball. I am definitely one of those people, whether I travel domestically or internationally. It is even being offered on cruise ships, though I imagine it can get pretty windy at times.
Pickleball is extremely addicting and an easy enough game for all ages to pick up. So when a new country adopts pickleball, there will be players that get as addicted to the game as players in the US. It also helps that almost every country has sports like pickleball. In Europe, tennis dominates the scene, but pickleball offers tennis players another sport to fall in love with and something that is easier on their bodies.
In Asia, badminton and ping pong are the most popular sports in the region, but are similar enough to pickleball. In fact, the doubles dimensions in badminton are the same length and width dimensions of pickleball. However, badminton doesn't have the "kitchen" like pickleball. There are also other racquet and paddle sports popular around the world that are similar to pickleball like soft tennis, paddle tennis, platform tennis etc. Regardless, the transition from international players is made with relative ease, because most have a background in a racquet or paddle sport prior.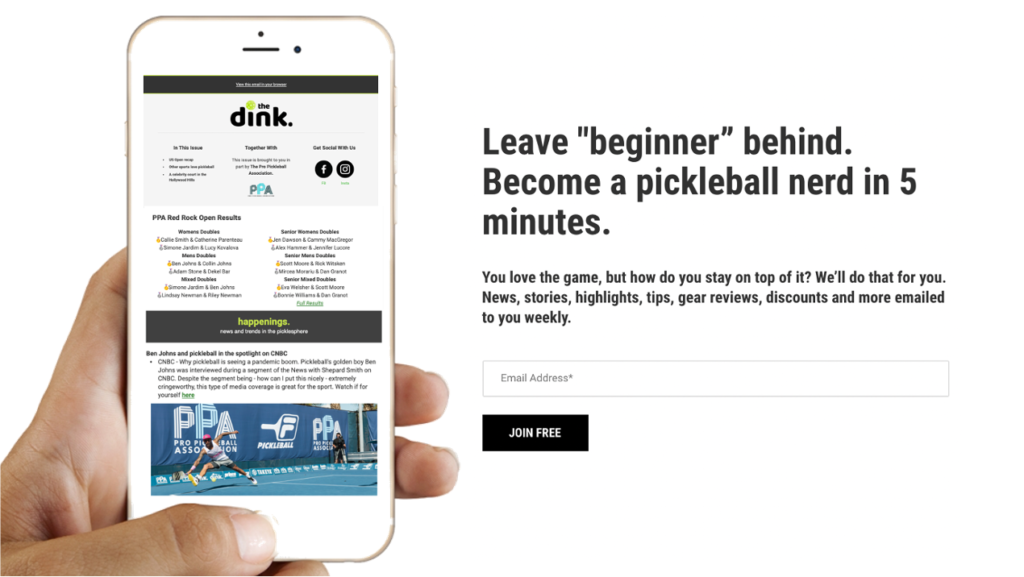 Host countries have also done an excellent job of growing the game within their country. They make Facebook and other social media groups online and start a local community. From there, players create other social media accounts and post content. It's like a grassroots campaign that reaches thousands of people.
From there, associations are developed and tournaments are organized. In 2021, despite COVID being the reason for many tournaments being cancelled, there were more than 35 international tournaments held in Europe, Asia and Australia in total. More than 20 of those tournaments were hosted in Asia, with a few left on the calendar in India and Indonesia. In addition, there are a few European tournaments being held before this year's end in France, Germany and Denmark. There are currently 3 tournaments on the schedule for 2022 with more to come.
This leaves us with what can you do if you go abroad and want to play pickleball. Well, the first thing would be to check with players at your local club and see if any of them have been abroad and can help you with contacts. If not, Facebook is a great place to start. Most countries that offer pickleball abroad have a Facebook group with very welcoming players that can help you. Instagram is also another great place to check. Simply type in the country+pickleball in the search bar and message accounts that are from the country you are visiting. If these previous steps are accomplished, playing pickleball is imminent.
Pickleball is a game that transcends borders and languages. There are a lot of welcoming players internationally that want to meet new players from around the world. They will help you with all your pickleball needs as you visit a new country.
The future of international pickleball is bright! More countries are joining the IFP and more international players are dominating professional tournaments. Players are transitioning from other racquet/paddle sports to pickleball and encouraging others to join them. Pickleball is not only on fire in America, it is on fire internationally.