It's very tempting to set goals around results. Two weeks ago, I found myself at game point 10-7 against Tyson McGuffin in the semis of the PPA Riverland Open. Down 0-4 in the second game, I went on a small run to take a 6-4 lead, and then played a series of smart points down 6-7 to get to game point. Then, instead of getting nervous or going for a crazy shot, I stayed focused and hit a solid serve and 3rd shot drive to generate a put away and win the game. He of course crushed me in the first and third games to win the match, but that wasn't my focus.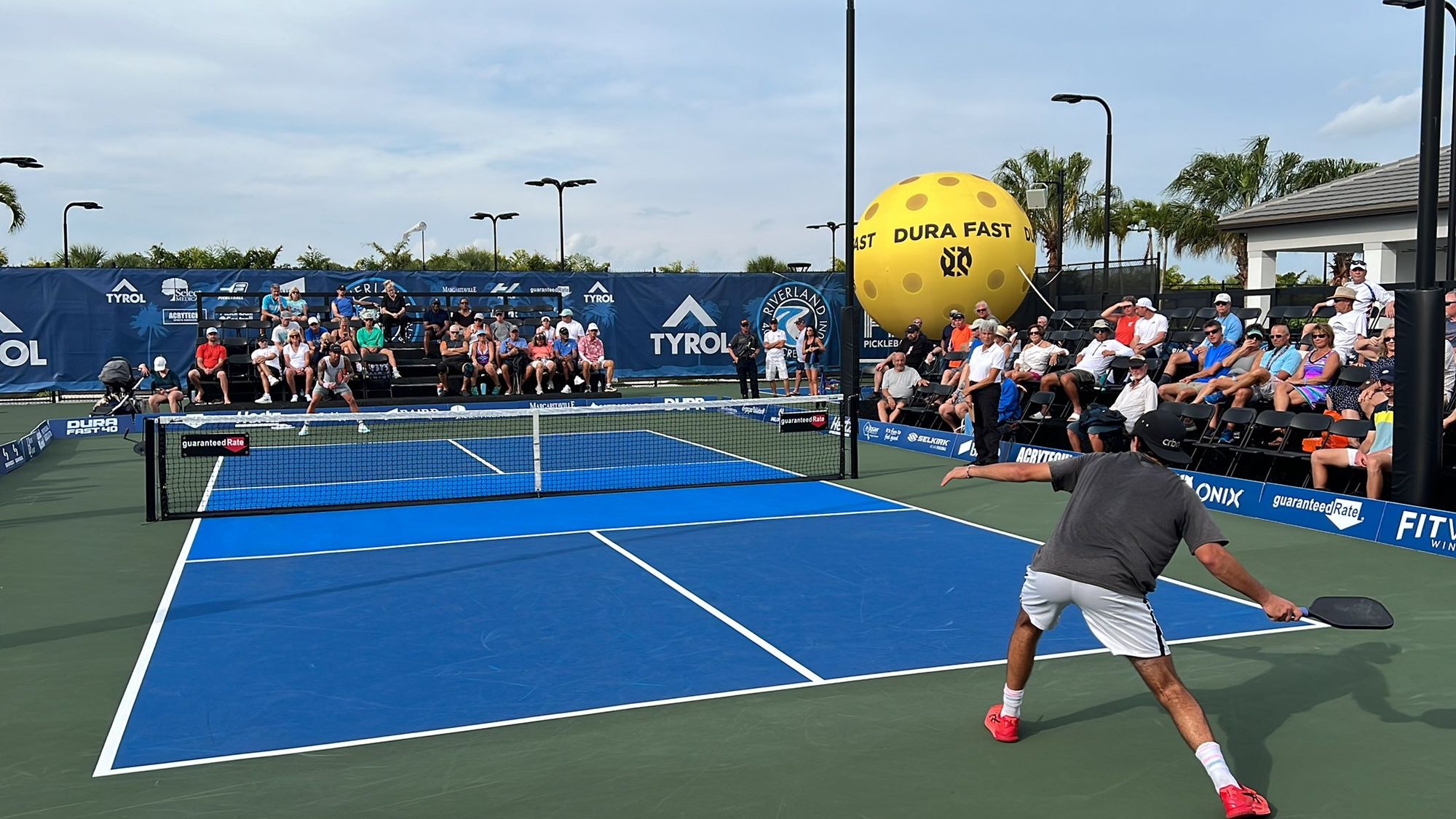 My takeaway was the fact that I had made it into that situation at all, less than a year after deciding to take pickleball seriously. At my first pro tournament last year, I couldn't hit a two-handed backhand and surprised myself whenever I hit a forehand passing shot winner. I sliced literally every single backhand and won points by closing my eyes and attempting to hit forehands as hard as I could.
PREORDER YOUR CRBN NOW AND GET 10% WITH CODE THEDINK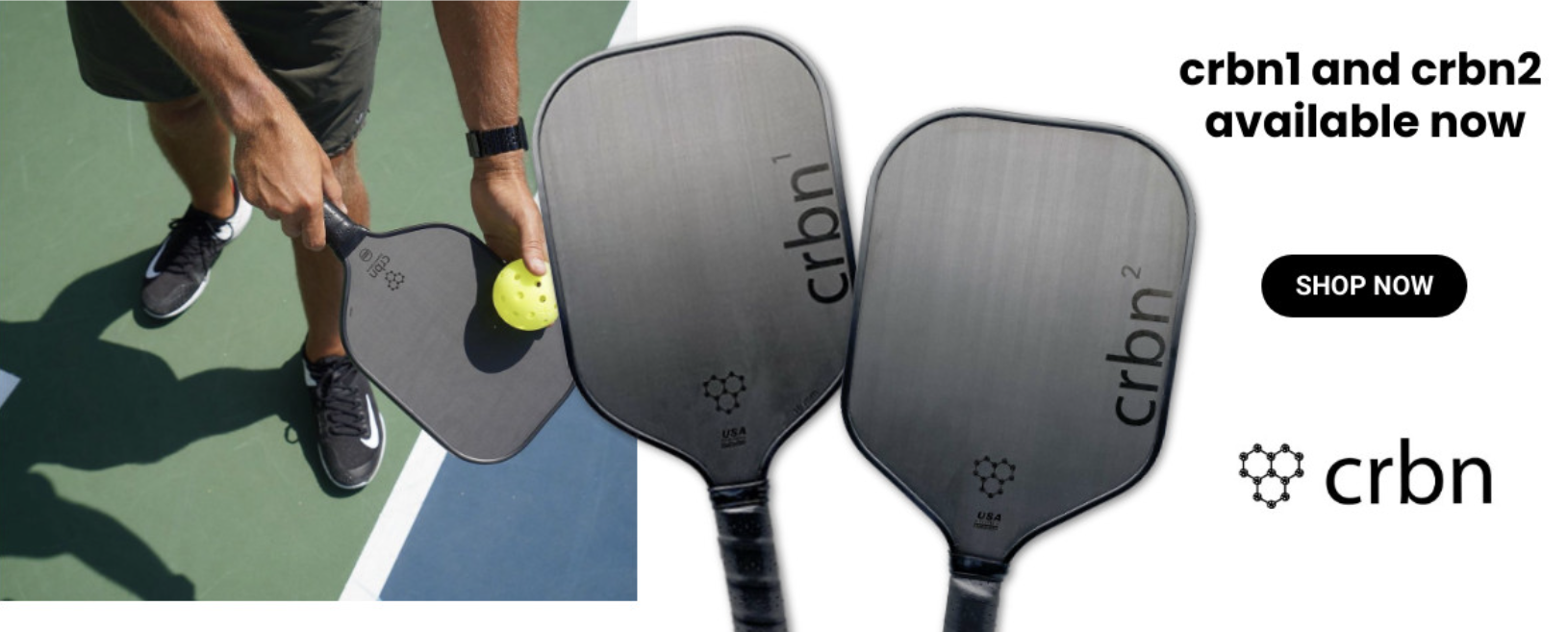 I've been thinking about how I got to that moment and wanted to write about some of the lessons I've learned thus far. I wrote my first  "Journey to Pro" blog for The Dink in September of last year after playing my first ever pro tournament at APP New Jersey. While I had set high goals for myself, I certainly did not expect to make it to the semis of my first PPA tournament or have multiple wins over top 5 singles players. In that first blog, I wrote that it seemed "close to impossible for new players to break into the world of pro pickleball." I obviously don't quite believe in that statement anymore, and I think I'd add some qualifiers to it now.

The first one is pretty obvious - getting better requires consistent and dedicated drilling.
I didn't wake up one day suddenly with the ability to compete with Tyson on the singles court.
It took several months of intentional drilling to learn shots like dipping backhand drives, disguised forehand drops, and all sorts of tactics that help you win points against the best.
There's always opportunities to play casual rec games in pickleball, but the only way to start improving is to get thousands of repetitions of the shots you want to work on with other people who push you to get better. It doesn't matter if you're hitting on a beautiful permanent court, taped lines in your backyard, or a temporary net on paddle tennis courts in 30 degree New York City winter with 15mph winds (coming from personal experience).
RAPIDLY IMPROVE YOUR GAME OR YOUR MONEY BACK WITH PICKLEBALL MASTER COURSE! GET 10% WITH CODE THE DINK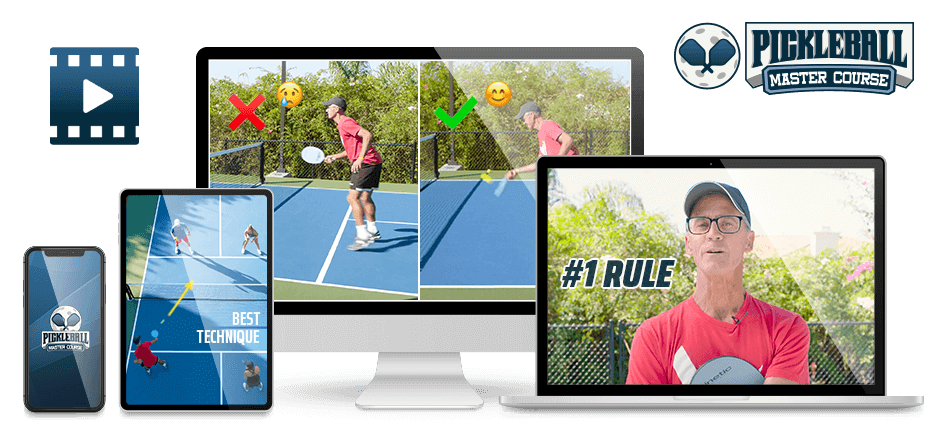 Second, getting tournament practice is just as important as practicing your shots.
I've started thinking about competing just like drilling - you aren't going to magically become good at it until you practice it tons of times. At my first few tournaments, I was unbelievably nervous to walk on the court and could barely stomach the high pressure points. I choked more than my fair share of close matches. In fact, I played two tournaments in the two weeks before my run at PPA Riverland and choked at least 10 game and match points across 3 matches.

It was precisely those losses, and all the other close matches before them, that helped me finally pull out some big wins recently. When I found myself up in the second game of the PPA quarterfinals, I started getting tight and missing easy balls. "This would be the biggest win of your life. Don't mess it up." At 9-9, my body started feeling just like it had the previous week in a close match - my chest was tense and my heart was racing. But, since I had experienced the exact same thing only days earlier, I was able to calm myself down and focus on executing my shots on the big points. A few weeks earlier, I would have gone for silly shots and wasted the opportunity. A few months earlier, I would have let nerves get to me even earlier in the first game and handed my opponent the win.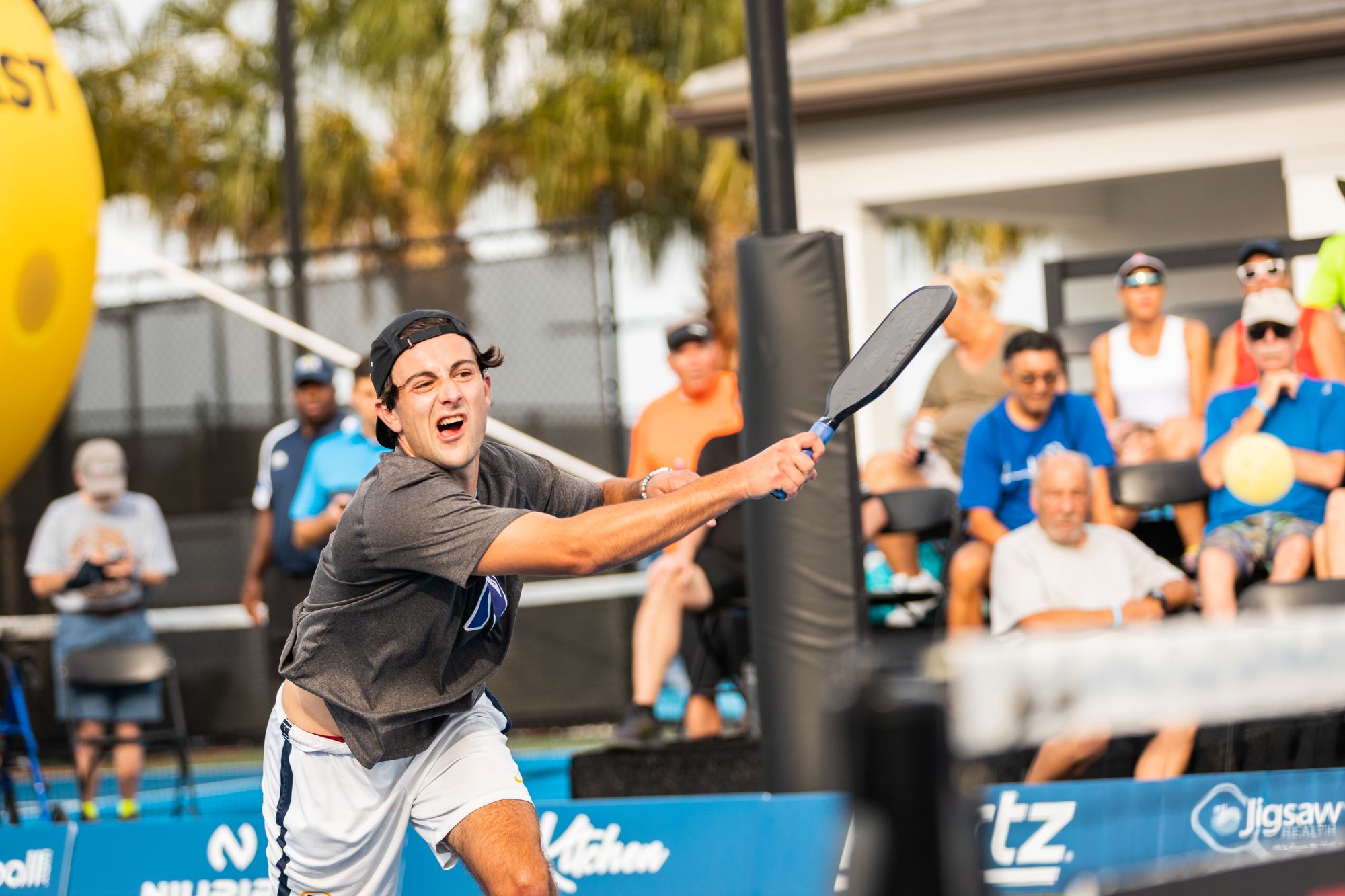 Third, something I wish I had done better was to set smarter goals for myself.
It's very tempting to set goals around results - wanting to win your first 4.0 medal, reach a 4.5 doubles rating, or get to the quarterfinals of a pro event. But in reality, you have little control over those results and the more you think about them, the less likely you are to achieve them. I remember being disappointed after almost every tournament - losing in the second round of singles at APP Atlanta, or not finishing first at a local doubles event last fell. I felt like every tournament was a crucial barometer of my success, and every perceived failure a sign that I couldn't do it.

In actuality, every experience was a key part of the journey. All that I could truly control was putting in the work to improve my game, and then putting myself in competitive situations to practice my game. As long as I believed in my skill and work ethic and did those two things, the results should (and did) come with time. The same goes for setting goals in tournament play - if you set a results-oriented goal like "win a gold medal," you're gonna be pretty nervous if you make it to the gold medal match. In my biggest matches this week, I tried to focus on telling myself "just play your best pickleball" and letting the rest come naturally. It's much easier said than done, but again the more you practice it the easier it gets.
GET 10%OFF  YOUR ACACIA PICKLEBALL SHOES AND MOST OTHER GEAR WITH CODE 10DINK AT FROMUTHPICKLEBALL.COM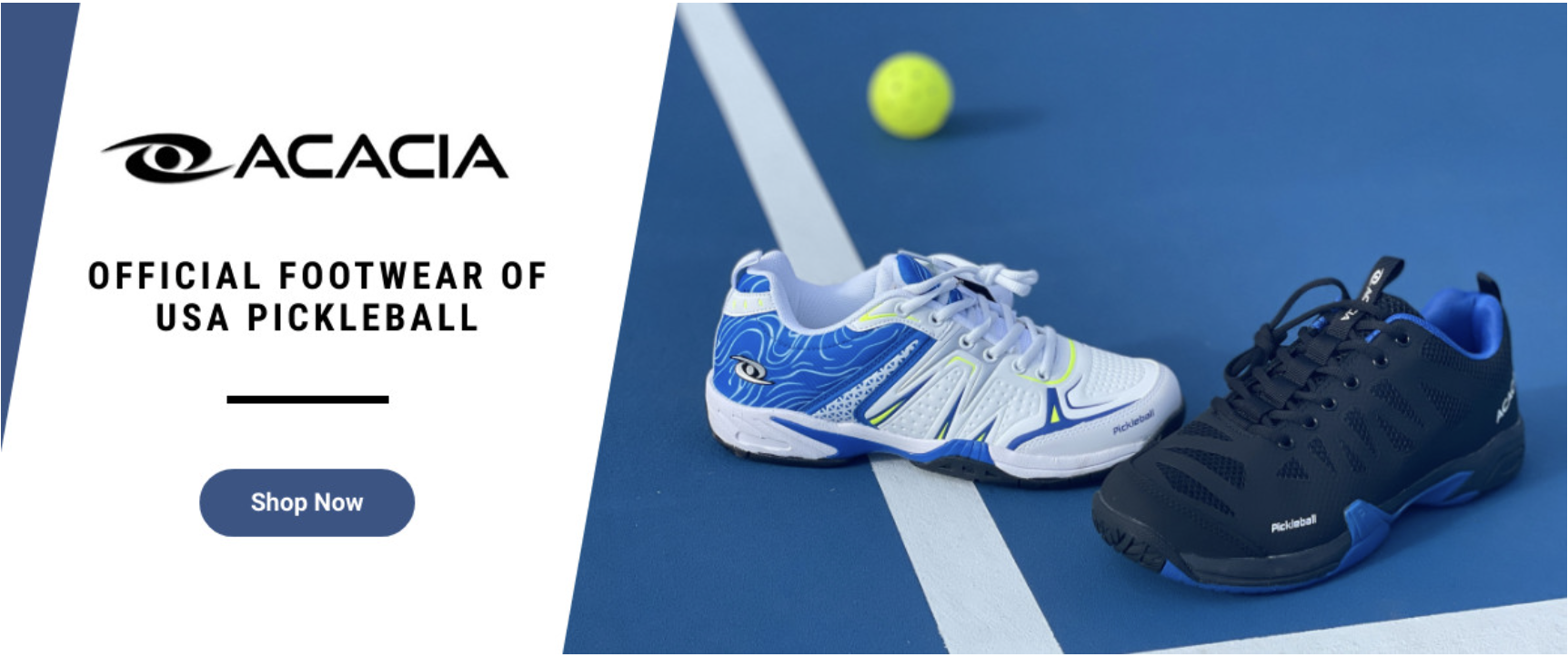 Lastly, I think it's important to mention all of the work and investments that happen off the court.
Committing to pickleball is expensive - from purchasing paddles, traveling to tournaments, and paying for registration fees, it adds up very quickly. There's a reason you don't see hundreds of other young people flocking to play every tournament across the country. I'm also very fortunate to have a job that allows me to be flexible and travel when needed. It can be a lonesome endeavor as well - if you don't live in a place with tons of other players, it's difficult to find partners until you've proven yourself on the court, and it was sometimes frustrating to travel to tournaments mostly alone and not have people to talk to or partners to play with.

Because of these obstacles, it's crucial to invest in yourself. Whether that means reaching out to strong players in your area to drill, talking to people at tournaments to find partners, or even asking local brands to sponsor your tournament travel, it's up to you. No one's going to believe in you until you do first, so if you don't give yourself a shot you'll never get one.

If you have any thoughts on this post or anything else pro pickleball related, I'd love to hear them! Reach out to me on Instagram or over email at alexneumann64@gmail.com