The Dink Contributor, Alex Neumann recaps The APP Atlanta Metro Open:
My trip to Griffin, Georgia for the Atlanta APP in mid-September was definitely a wake up call. It was the first time I've ever found cockroaches in a hotel room (I stayed at the cheapest motel I could find in Griffin), and also my first time experiencing the true highest caliber of pro pickleball, especially in pro doubles. Safe to say Georgia taught me a lesson or two, as I pulled out just one win over the weekend and went 0-2 in my pro doubles debut.
I only played singles at my first tournament in August, the New Jersey APP, and the Philadelphia APP after that was technically an amateur-only tournament so none of the top pros played. With the $60k total purse in Georgia, almost all of the best players across the PPA and APP took the trip and made for significantly tougher draws.
The biggest lesson I took away from the weekend is just how different high-level doubles is from what I'm used to playing, and how much more work it takes to reach that pro level in doubles compared to singles. For former tennis players, pickleball singles is easy to get good at relatively quickly. The core strategy and shot selection – hard serves/returns, crashing the net, big forehand passing shots – is super similar to tennis and doesn't require a change in mindset once you figure out how to drive forehands with a composite paddle. Even though the New Jersey field wasn't as stacked, this explains why I was able to do decently well in my first tournament without having ever played pro singles before.
Doubles, however, is a whole different ball game. The first instinct at every stage of the point is precisely the opposite of tennis strategy – 3rd shot drops, endless dinking around the net, resetting hard shots. My partner Grant and I played two solid teams in the main draw and back draw that are used to playing this kind of doubles, and both my instincts and technique just aren't there yet.
My first impulse subconsciously is still to want to drive from the baseline and attack from the kitchen. I haven't hit nearly enough drops or dinks to feel comfortable executing these shots at a high level in competition, and I've also never played against people who make me hit these kinds of shots to win points. I've always been able to rely on my aggressive tennis instincts to win points in my recreational doubles experience. '
That said, I left the weekend feeling really positive. Despite only getting one win in singles, my matches gave me more confirmation that I can already hang with the best at singles and just need to continue getting exposed to better players for my level to improve naturally. In doubles, I got a much-needed reality check and now understand what pro level doubles looks like and what it takes to develop those skills.
(Plus, my boss lives in Atlanta and I got to explore the city with him Sunday after he came to some singles matches in the morning)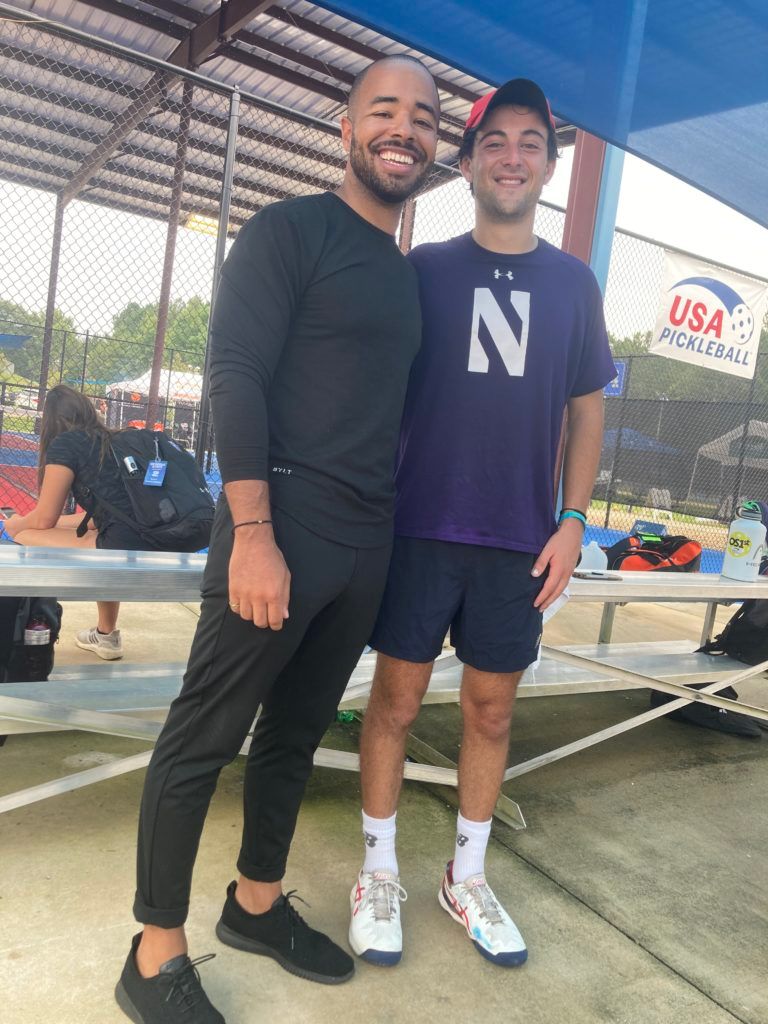 My New York City partner Matt and I have spent the last few weeks drilling 3rd shots, dinks, and resets every day and plan to keep doing so. We're also signed up for a bunch of local 5.0 tournaments to put these doubles skills to the test in competitive play.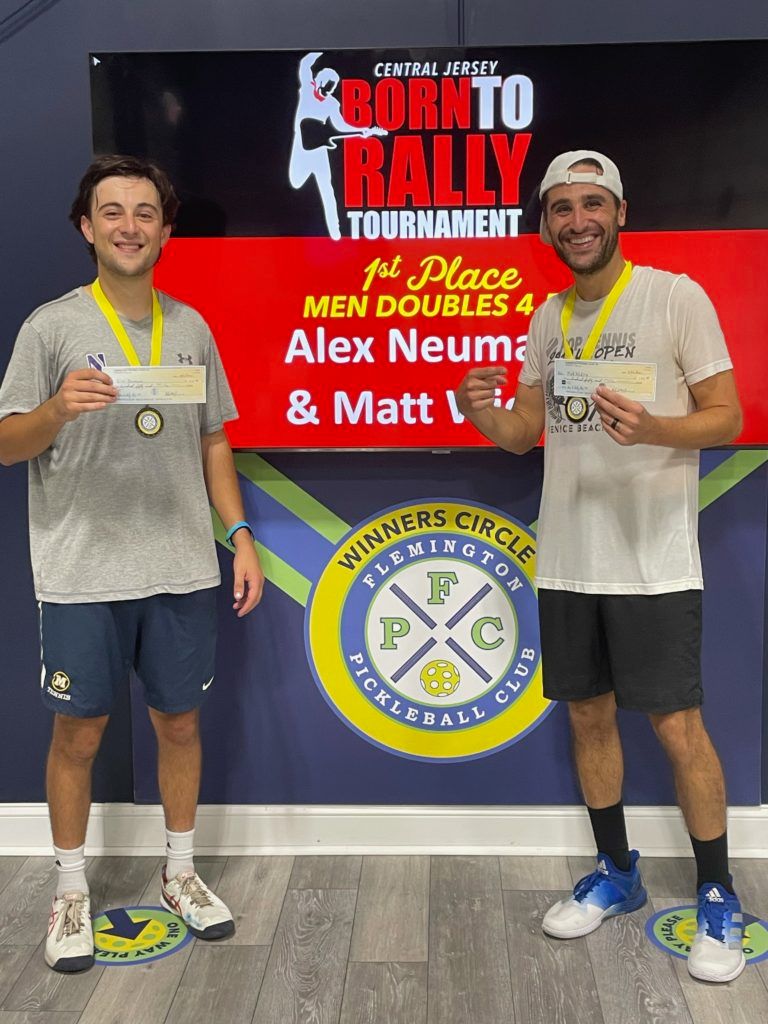 On that note, we actually got our first chance last weekend at a local tournament hosted by Flemington Pickleball Club in New Jersey. Matt is a former top-ranked paddle tennis player who started pickleball around the same time I did, so this was his first ever pickleball tournament. We ended up finishing with the gold medal and taking home our first ever cash prize.
He and I have both been working to break the aggressive instincts from our previous sports and it was awesome to see that training pay off in the tournament. A few weeks ago, before my experience at the Atlanta APP and before we started a real drilling regimen focused on doubles, we would've gotten our butts kicked by any solid doubles team. We definitely have much more to improve on, but in only 2 weeks we went from athletic singles players to a legitimate doubles team that actually executed 3rd shots and won a lot of dink rallies in tournament play. (Check out a video of the final on Youtube, shout out to Pickleball Pirates for posting!)
We're playing a few more local tournaments this month before I head to the APP Next Gen in Texas in November, followed by a few more tournaments later this year in Florida. Excited to keep documenting my experiences for The Dink, and hopefully with some dedicated training I'll have even better results to update on after my next pro tournament!