Pickleball continues to gain steam around the globe, with approx. 51 countries playing the sport (that we know of). We're even hearing whispers of a push for pickleball's inclusion in the next Olympic games.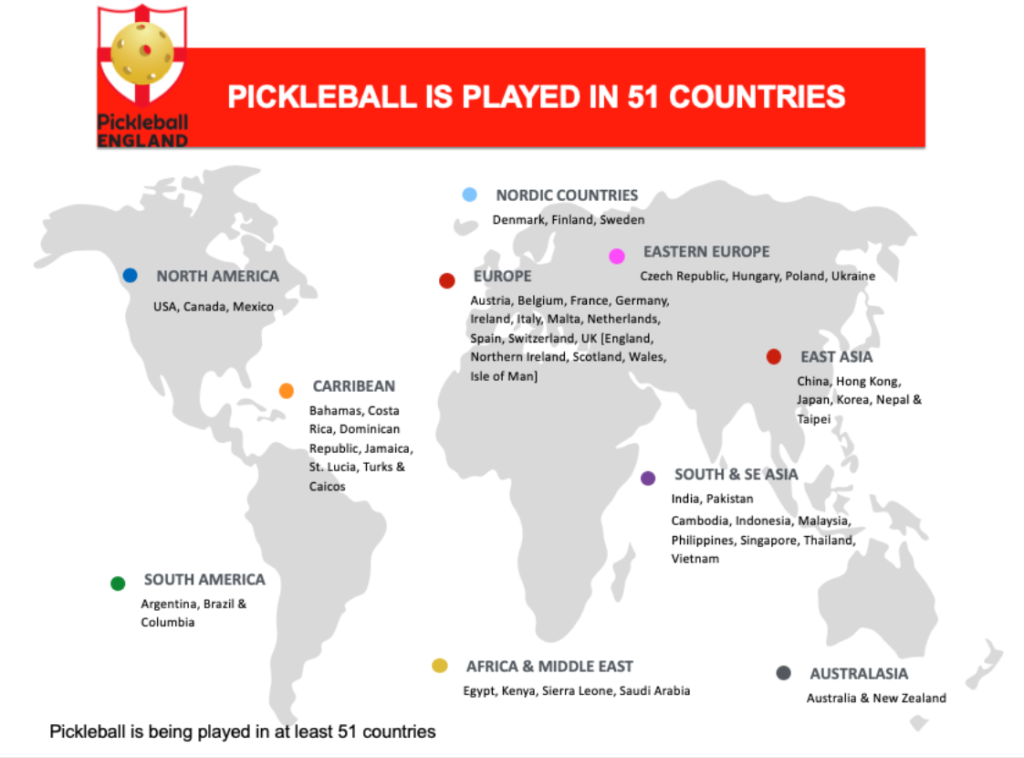 Tangent incoming: Let's entertain the idea of pickleball in the Olympics quickly. On the men's side, the rankings are dominated by American born players, with Steve Deakin (Canada) and Jocelyn Devilliers (France) being the only deviations within the top ranks.
On the women's side, that picture is much different. A current look at the Top 5 women's players according to the PPA rankings:
Simone Jardim – Brazil ??
2. Lucy Kovalova – Slovakia ??
3. Jesse Irvine – USA ??
4. Irina Tereschenko – Russia ??
5. Catherine Parenteau – Canada ??
But, what about their doubles partners? Alright, we may be farther off than we hoped…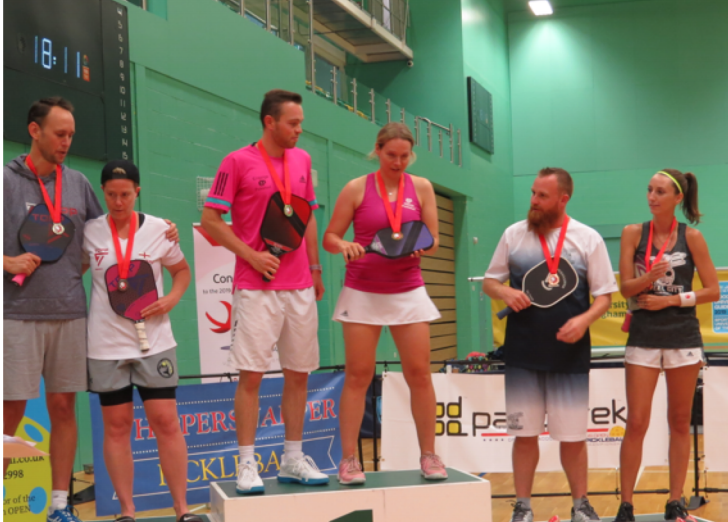 Tournaments are popping up all over, with Europe leading the way. Between 2016-2018 there were only two small tournaments staged in the UK.
In 2019 there were two major international tournaments, the English Open and the Scottish Open. In addition to these two, tournaments were held in Ireland, Finland, Germany, France, Spain, Italy and Denmark.
Hosted by Pickleball England, a non-profit dedicated to growing the sport across the UK and Europe, the English Open held its first event in 2019 in Nottingham, UK with just over 300 registrants from 20 different countries.
Riding the momentum of the success of its inaugural event, PB England partnered with the International Federation of Pickleball to pair the Bainbridge Cup (pickleball's version of the Ryder Cup) and the English Open for 2020. By December, the July event had accumulated over 700 registrants and was poised to be a major success. Unfortunately, COVID arrived and PB England was forced to pull the plug.
Despite the unfortunate turn of events, PB England is looking ahead to 2021 as they've officially joined the APP Tour, a big milestone. This is just one great example of how the game is growing abroad, and we'll certainly see this trend continue.
If those whispers of Olympic pickleball ever climb a few decibels, we'll be the first to tell you.