The APP Tour is staying in California for the 2nd weekend in a row, we are at the APP Los Angeles Open at the El Segundo Tennis Center in…you guessed it…El Segundo, featuring 21 pickleball courts.
With a total of  $40k up for grabs, this tournament follows the 3-day, Friday through Sunday format, so watch each day on the Youtube or Facebook broadcasts to see who takes home the medals and money. We have mixed doubles on Friday, gender doubles on Saturday and singles to close out the tournament on Sunday.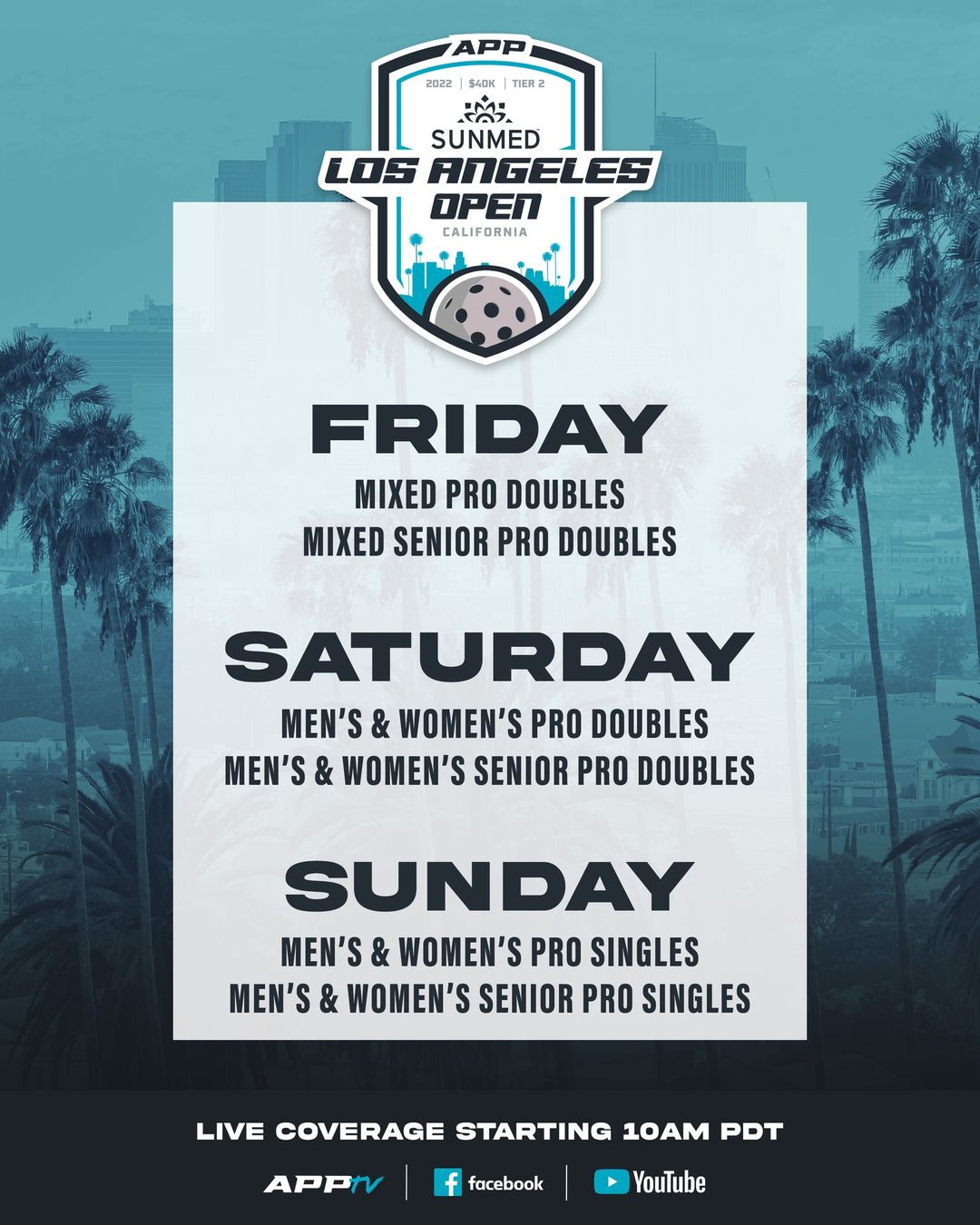 Mixed Doubles
After beating up on her older brother last weekend, Jorja Johnson probably felt bad and is now teaming up with JW Johnson so she could give him a chance at gold. Last weekend's other winner, Dylan Frazier is looking to cash in with Anna Bright on his side.

Weeees Burrows! Is back in action after he and Jeff Warnick put on a show for the San Clemente, CA crowd earlier this month.

He is running it with local star and now Cal Poly graduate Emily Ackerman! Are they going to utilize the same grip and rip strategy that brought him success in his last tournament?

Filling out the bracket we have a recent staple in the lineup in Julian Arnold and Lauren Stratman and DJ Young with Parris Todd. Todd is branching out her game, and is no longer just a feared singles competitor; she is bringing that same ferocity to doubles. Definitely expect her to get on the podium.

Podium Predictions: JW Johnson & Jorja Johnson; Dylan Frazier & Anna Bright; DJ Young & Parris Todd
RAPIDLY IMPROVE YOUR GAME OR YOUR MONEY BACK WITH PICKLEBALL MASTER COURSE! GET 10% WITH CODE THE DINK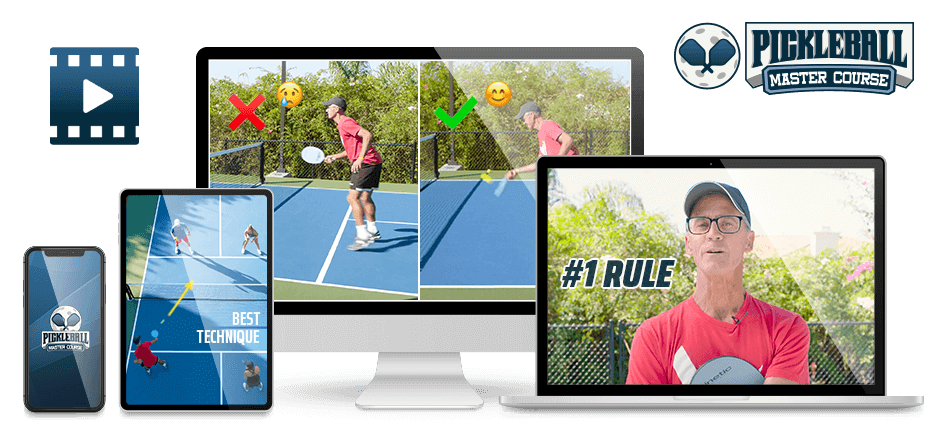 Men's Doubles
This division is definitely top heavy with last weekend's winners in JW Johnson and Dylan Frazier sitting at the top with a combined DUPR rating of 13.67. Making his claim as potentially the most jacked person on tour, Thomas Wilson is battling it out with DJ Young.

First-time medalist last weekend, Hayden Patriquin is running it back with Arnold. I can probably speak for everyone watching this weekend, that we want to see Young and Arnold's back and forth talking battle. For anyone looking to add more fun into their weekend, count how many times Arnold yells "ANDIAMO!!!"

I am most curious about the world's number 1 men's doubles racquetball player Daniel De La Rosa and his partner Pesa Teoni, who haven't found the podium together in over 1.5 years. They always seem to be right on the brink of the podium, so now is definitely their chance once again.

Podium Predictions: JW Johnson & Dylan Frazier; DJ Young & Thomas Wilson; Julian Arnold & Hayden Patriquin
THE RILEY AND LINDSEY NEWMAN SIGNATURE PADDLES FROM GAMMA, GET 10% OFF THESE PADDLES AND MORE WITH CODE 10DINK AT FROMUTHPICKLEBALL.COM,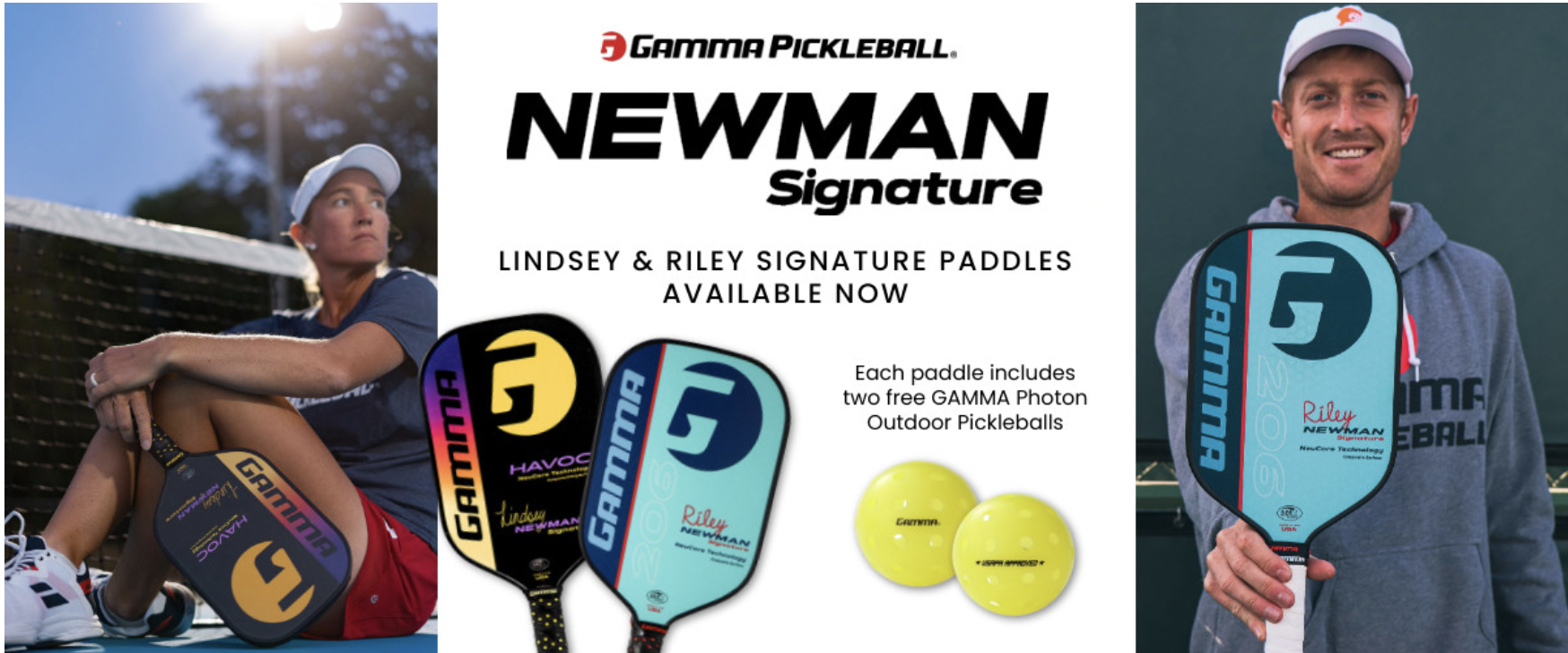 Women's Doubles
Throw these 4 teams into a hat and pick one. That's the best way to decipher who's going to win. We have Jorja Johnson/Lauren Stratman, Lee Whitwell/Emily Ackerman, Anna Bright/Regina Franco Goldberg and Parris Todd and Michelle Esquivel. Not to mention the sisters, Mary and Maggie Brascia.

For me it's about firepower and while all these teams certainly have it, you gotta go with the teams that have more. I'm giving the slightest edge to Johnson/Stratman and Todd/Esquivel.

Fresh off her collegiate tennis career I am jazzed for Ackerman in action. Could she be the next former college tennis player to pop off in pickleball? Let's find out. She certainly has a huge opportunity in front of her, partnering with APP staple and pickleball icon, Whitwell.

Podium Predictions: Jorja Johnson & Lauren Stratman; Parris Todd & Michelle Esquivel; Anna Bright & Regina Franco Goldberg

Men's Singles
This is exactly what pro Rob Nunnery meant when he said that the singles bracket in the APP is deeper and more top heavy than the PPA on the latest episode of the PicklePod. Even without 2 of their top 3 stars in Zane Navratil and Johnson, this division is still stacked with ridiculous top to bottom talent with Argentinian, Federico Staksrud at the forefront.

Not to mention first-time pro medalists from last weekend's tourney, Hunter Johnson and Kyle Lewis are in the mix. Mix Burrows' rocket for a forehand, Gabriel Joseph's speed and Arnold's aggression into the mix and we have an absolutely STACKED division!

Podium Predictions: Repeat!! Federico Staksrud; Hunter Johnson; Kyle Lewis

Women's Singles
The singles queen, Todd, is once again giving it a rest and focusing on doubles, leaving the division wide open. I am definitely expecting a rematch from last weekend's gold medal match between Mary Brascia and Bright. While Brascia took 4/5 games against Bright, look for the former California Bear to respond.

From there I find it a 3-person race between Ackerman, Stratman and Lacy Schneemann. Schneemann went on an impressive run last weekend ending in a loss to Christa Gecheva 17-15. She also played Brascia extremely tough losing 15-13, 11-8.

Podium Predictions: Anna Bright; Mary Brascia; Emily Ackerman

Weather
Low to mid 70s throughout the  3-day pro weekend, with the 1st, 2 days being cloudy and the final day being sunny. Once again it looks like the wind is going to be a factor hovering around that scary 13 mph number (my own personal metric). It looks like the wind is supposed to come in late each day, so chances are it will be at full force for the medal matches. That could dramatically reshape the singles brackets.