Sibling Rivalry
Jorja Johnson got her 1st win over older brother JW Johnson, not once, but twice, including a win in the gold medal match as she and Dylan Frazier beat JW and his partner Lee Whitwell 11-0, 11-6. So shout out to Jorja for getting it done over her older sibling, and making all the younger siblings out there proud. Parris Todd and Alex Neumann took bronze, giving Neumann his first pro medal. He was absolutely on cloud 9 after the victory.

The 15-year-old Jorja and her mixed partner Frazier kept that same energy on Saturday in gender doubles by winning gold with Anna Bright and JW Johnson respectively. Johnson and Frazier beat DJ Young and Mario Barrientos 11-3, 11-9, while Johnson and Bright defeated Whitwell and Lauren Stratman. The overarching storyline in both of these matches was the more aggressive team via 3rd shots, 5th shots and speedups at the non-volley line walked away with the W, furthering the narrative that efficient attacking is becoming the new meta. Hayden Patriquin and Julian Arnold plus Todd and Susannah Barr both took bronze.
Todd showed this weekend that she is an all-around outstanding pickleball player and not just a singles specialist. Todd decided to focus strictly on doubles last weekend, by not even playing in singles. That focus paid off with 2 bronze medals. Her hands, speedups, drives, anticipation and IQ showed that she can compete with anyone not just in singles, but in doubles too.
THE RILEY AND LINDSEY NEWMAN SIGNATURE PADDLES FROM GAMMA, GET 10% OFF THESE PADDLES AND MORE WITH CODE 10DINK AT FROMUTHPICKLEBALL.COM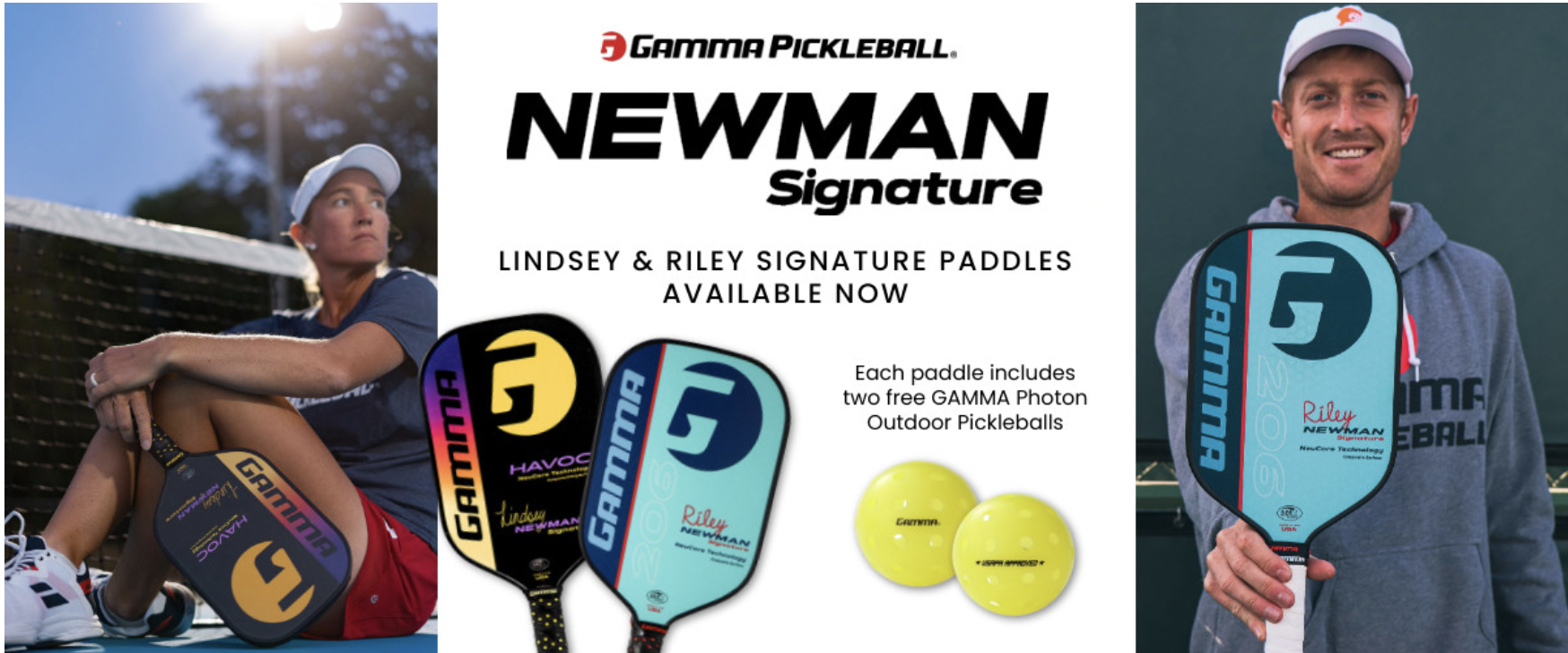 Staksrud and Brascia Take Gold in Encinitas
While Jorja and Frazier were on triple crown notice entering their singles events on Sunday, the pickleball gods had a different plan in mind, with Federico Staksrud and Mary Brascia coming out victorious in their respective divisions. Staksrud continues to prove that he is one nasty singles player en route to his 3rd gold in his last 4 tournaments. Brascia showed a new level in her game, on her way to her first-ever pro gold medal, defeating Bright in the finals 11-2, 9-11, 11-3.
Underdogs going large was a massive storyline in men's singles with 17th seed out of 29, Hunter Johnson, coming in 2nd place, and 9th-seeded Kyle Lewis coming in 3rd. Johnson defeated Rob Cassidy in his 1st match and then had an extremely impressive showcase against fellow Johnson and 1st-seeded JW, winning 11-13, 11-6, 11-6. From there he lost to Lewis, but picked up the win streak again in the opportunity bracket with wins over 3rd seed Frazier, 7th seed James Ignatowich and a rematch against Lewis.

Speaking of underdogs, 12th seed out of 14, Lacy Schneemann, was 1 win away from a women's singles medal as she had an incredible run in the opportunity bracket with huge wins over 1 seed Johnson and 6th seed Barr.
Results
Mixed Doubles: 🥇Dylan Frazier & Jorja Johnson 🥈JW Johnson & Lee Whitwell 🥉Alex Neumann & Parris Todd
Men's Doubles: 🥇Dylan Frazier & JW Johnson 🥈DJ Young & Mario Barrientos 🥉Hayden Patriquin & Julian Arnold
Women's Doubles: 🥇Anna Bright & Jorja Johnson 🥈Lee Whitwell & Lauren Stratman 🥉Parris Todd & Susannah Barr
Men's Singles: 🥇Federico Staksrud 🥈Hunter Johnson 🥉Kyle Lewis
Women's Singles: 🥇Mary Brascia 🥈Anna Bright 🥉Christa Gecheva