Anna Leigh Waters or should we say Anna 'Three' Waters went 3 for 3 on Championship Sunday. She brought home another triple crown on the PPA Tour and silenced any doubts about Team Waters.
Waters did drop one game to Callie Smith in singles, it's the first game she has lost in months. Smith pushed Waters in games two and three as well, it was by no means an easy win for ALW. She closed the match in game four 7-11, 11-8, 12-10, 11-1.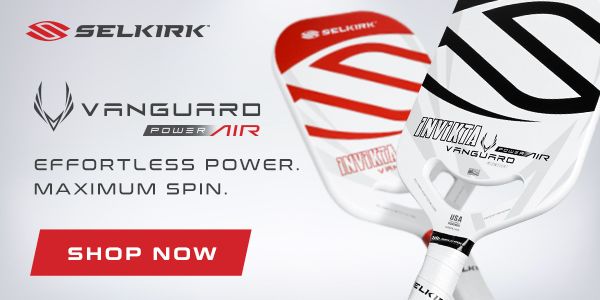 Oops they did it again...Jessie Irvine and Anna Bright upset a top two team in the semis to reach Championship Sunday. This time around they ran into Team Waters in the finals. It was a five game marathon but there was no way the mother-daughter duo were losing to Irvine/Bright two weeks in a row. The Waters won, which secured the second coronet of AL's three.
A win in mixed doubles completed the trifecta. More of the same from the Waters/Ben Johns duo that shows no signs of slowing down.
In men's doubles we had not one, but two marquee matchups. In the quarterfinals, Matt Wright and Riley Newman battled the young guns, JW Johnson and Dylan Frazier.
It was the ultimate battle of hand speed that looked like it might fall in favor of youth with a game 3 match point. But the veterans Wright/Newman showcased their experience with a 13-11 comeback victory.
This set up the TOC rematch between Wright/Newman and the Johns brothers. The brothers fell into a massive 10-1 hole in game 1. If there is anyone that can do the impossible on a pickleball court, it's Ben Johns. The brothers won 11 unanswered points to win game one before sweeping the next two to complete their revenge game.
J Dub walked away with his fourth PPA singles title this year. For those of you keeping track at home, he is now tied with Johns for PPA titles this year. They are both scheduled to play in the PPA Championships in Vegas next month.
Julian Arnold had his best finish on the PPA Tour. He took out Ben Johns semifinals which is probably his biggest win to date. Arnold has shown the ability to beat anyone. If he can maintain his fire throughout a match, Arnold is on par with the best in the game.
Johns elected to