PPA Peachtree Classic Singles Recap
Hello upsets. Ben Johns, gone. Tyson McGuffin, outta there, and Catherine Parenteau will miss the podium again. Championship Sunday will feature JW Johnson against Julian Arnold in men's and Anna Leigh Waters vs Callie Smith in women's.
Arnold started as the 11th seed, made it to the semifinal, then took down Johns in two games 11-3,11-8. The former UCLA Bruin plays one of the most intense brands of pickleball and has won over fans with loud roars of "ANDIAMO!" when things go his way.
Johns did not walk away empty-handed, though. He moved down to the loser's bracket where he battled Federico Straksurd for an 18-16 win. Then won again in the bronze medal match against Christian Alshon to end the day in third. Alshon generated buzz after he choose to skip his senior season of tennis at U Chicago to play pro pickleball.
But still, it's unlike Johns to miss a singles Sunday appearance, let alone two weekends in a row. Is the rest of the field catching up to him?
Hand up, we'll take the blame for jinxing Tyson McGuffin. Our apologies, McMuffin Man. The number one seed was knocked out of Thursday's competition by Spanish native and up-and-comer Alvaro Terron.
SHOP THE NEW FILA DOUBLE BOUNCE 3 PICKLEBALL SHOW AT FROMUTHPICKLEBALL.COM. GET 10%OFF WITH CODE 10DINK.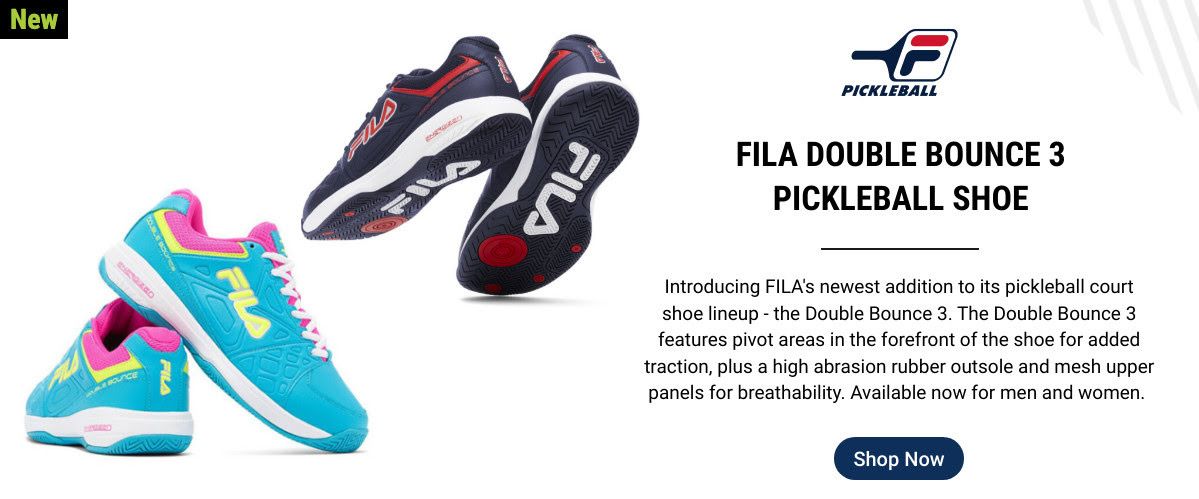 Women's Singles
In women's singles, Anna Leigh Waters had possibly her most dominant performance to date. She allowed opponents an average of 1.5 points per game, if you call that a game.
Callie Smith also punched her first ticket to Championship Sunday. Smith is another player that can play her way into all three events on Sunday. She is the 1 seed alongside Luvy Kovalova in women's doubles and the eight seed with AJ Koller in mixed.
Smith beat Salome Devidze in the semifinals round. Devidze has been the kryptonite to Catherine Parenteau in 2022. Devidze got her fourth straight win over Parenteau. They keep meeting in the 2 vs 7 matchup. So until those rankings change, Parenteau might have trouble advancing.  
Anna Bright recovered after a loss to Waters in the semifinals. Bright beat Parenteau and Mary Brascia to finish the day with bronze.
Mixed doubles kicks off today. New team combinations like Lina Padegimaite/Collin Johns and Parris Todd/Dylan Frazier will look to shake up the field.
Friday, Mixed Doubles
10:00 AM -4:00 PM PPA TV | 4:00 PM - 6:00 PM Tennis Channel
Saturday, Gender Doubles
10:00 AM -4:00 PM PPA TV | 4:00 PM - 8:00 PM Tennis Channel
Championship Sunday
10:00 AM -4:00 PM PPA TV | 4:00 PM - 9:00 PM Tennis Channel