Admittedly, I don't know quite as much about the ladies' side, so writing about the women is a little bit tougher. I don't know as much about the ladies because I don't play them as much, but I've never hesitated to share my opinion about things that I'm uninformed on, so why would I start now?  I'm considering the following players to be 2021 breakout players, so I'm not going to include them here:
Lea Jansen
Vivienne David
Lauren Stratman
It's a bit tougher to break out on the women's side because the draws tend to be small, but stacked. On the men's side, hometown heroes can enter and expect to win a round or two. On the women's side, newcomers can expect to play a powerhouse team in the main draw followed by a pissed off powerhouse team in the backdraw. Here are my picks for 2022:

Yana Grechkina – Again, I'm putting my money where my mouth is. Yana and I are slated to play a couple of tournaments in 2022, and I'm looking forward to it! Yana is one year removed from playing Division 1 tennis at University of Missouri – Kansas City, and she seems to be diving into pickleball full force.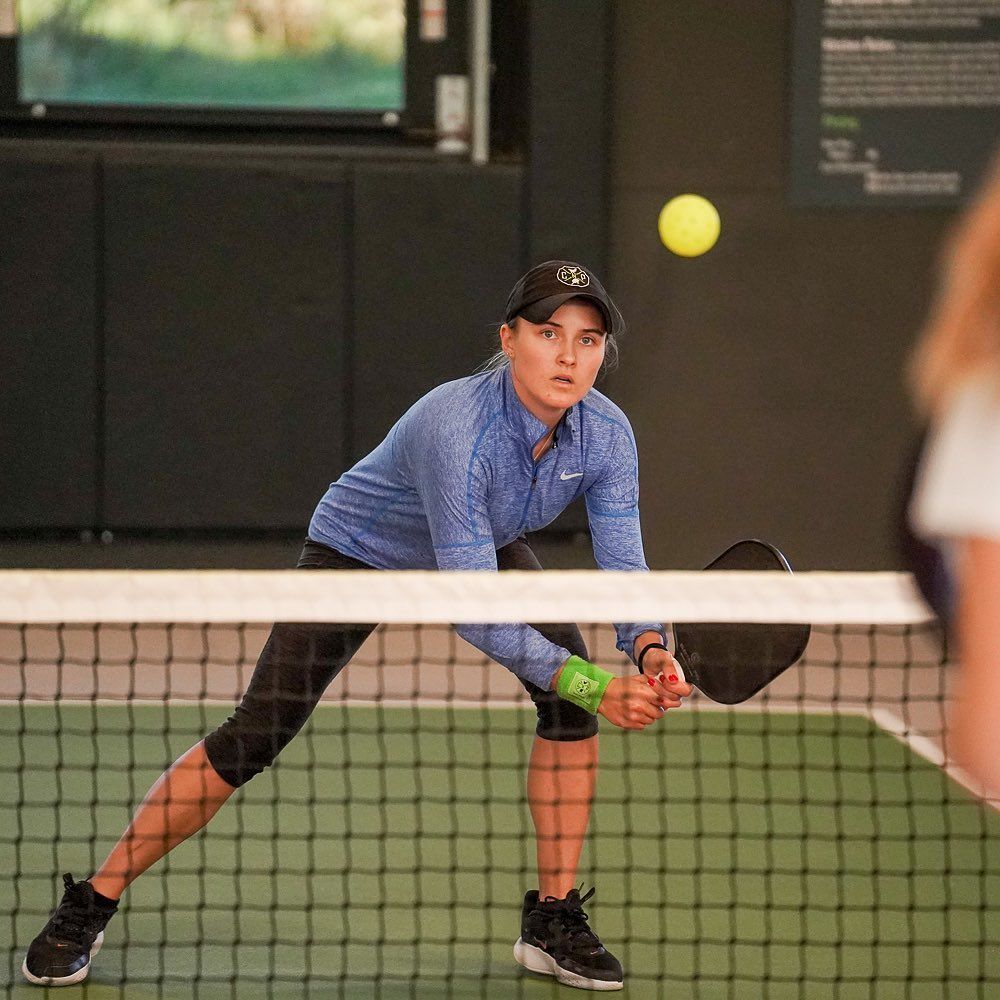 Yana has one of the most aggressive crosscourt dinks I've seen, and she can generate tremendous action on it. Right now the shot isn't fully refined, meaning that she pops the ball up a bit (which is far better than missing short), but she can defend with quick hands, and boy is she scrappy, fierce, intense…while also being really nice! I like Yana's grind and energy, and I think she will start to refine some of her shots, and there's tremendous upside when she does.
Jorja Johnson – When she's not catching "dubs" in PubG, Jorja is improving her pickleball game. I praised Gabriel Tardio for having a bazooka of a backhand, and I have to give the same praise to Jorja. To this date, there are only two teenage girls (to my knowledge) that hit the ball harder than I do (And harder than you do too), Jorja and Anna Leigh.
Jorja has quick hands and some serious finishing power. As Julie Johnson once said "If you don't have quick hands around our family, you're just going to get hit". It's great to see her refine the other parts of her game as well. First years are a bit tough for players, especially on the women's side where the fields are generally not super deep. Jorja started to land some solid partners in the second half of 2021, and I think she's going to keep rolling into 2022.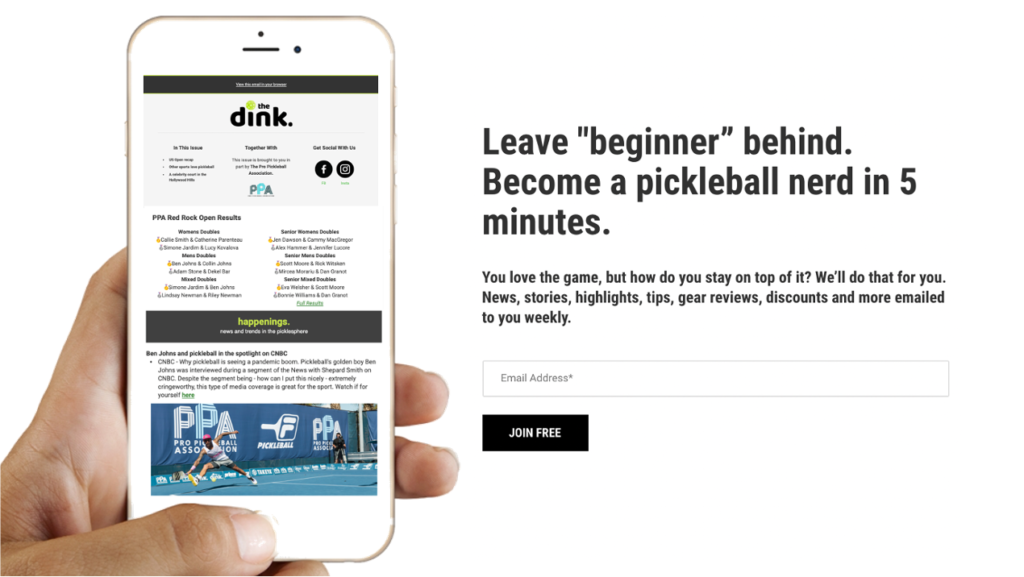 ---
---
Jackie and Jade Kawamoto – These identical twins are like the Bryan Brothers of pickleball. Jade is a lefty and Jackie is a righty, and they have some very good results. Together, they have wins over Andrea Koop and Corrinne Carr, Michelle Esquivel and Maggie Remynse, and a recent three set loss to Simone and Lucy.
They're both extremely consistent counterpunchers with quick hands. They're scrappy and don't give away any free points. Nobody wants to see them in the early rounds of tournaments. You may not have heard of them because they don't play too much outside of the Midwest. I can appreciate the Midwestern pride, but for these two to continue to develop, I'm thinking they're going to need to invest in their games a bit more. The ball is in their court.
---
GUARANTEED TO RAPIDLY IMPROVE YOUR PICKLEBALL GAME OR YOUR MONEY BACK! GET 10% OFF WITH CODE THEDINK

---
Maggie and Mary Brascia – Sisters out of the Los Angeles area are no joke. They have good training partners, and they can emerge in pickleball together. I've said several times now that results are a lagging indicator. It takes time for others to notice your game, get good partners, then get results. Luckily, these two could, if they choose to, break onto the scene together. I've played both of them, and they have game. Enough said. I'm sick of writing these.
So there you have it. I basically did No Man's Land Pickleball's job for them. If you liked the article, please check me out on Facebook, Instagram, Twitter, Tik Tok, Youtube, and Linkedin @ZaneNavratilPickleball. Yeah I'm serious, I have 6 social media accounts, and if you subscribe/like/follow all 6, I'll give you a firm handshake if I meet you in person.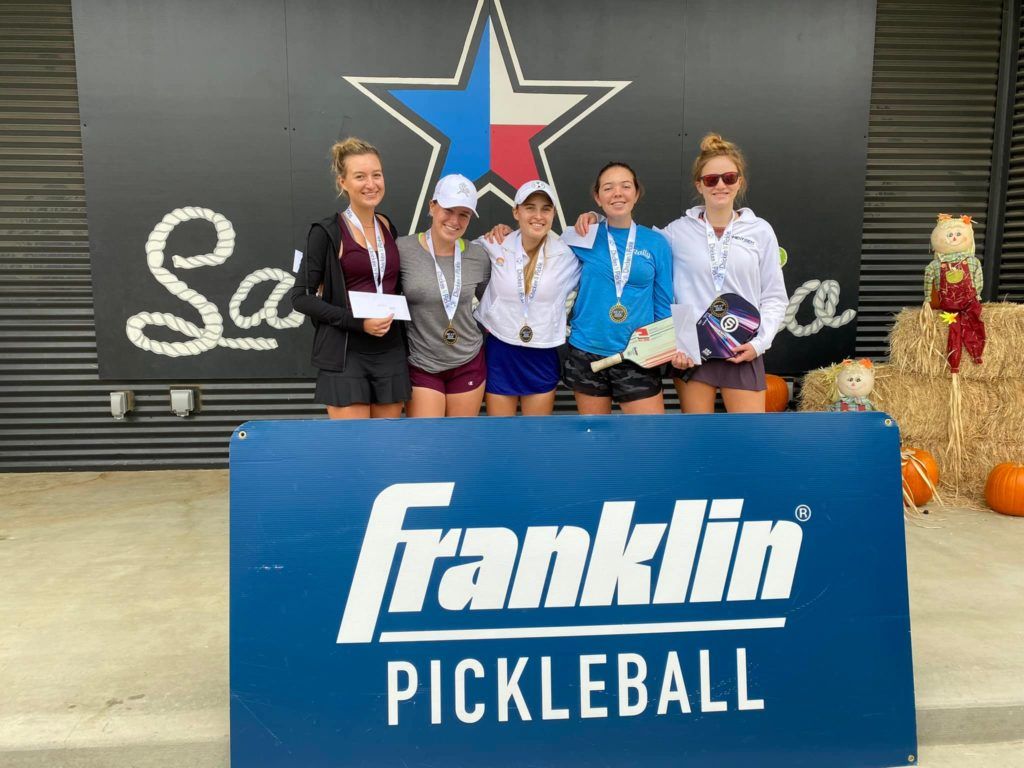 If you enjoyed reading Zane Explains: Women's Players to Watch in 2022, then sign up for the dink newsletter and get the best pickleball content delivered stratight to your inbox.