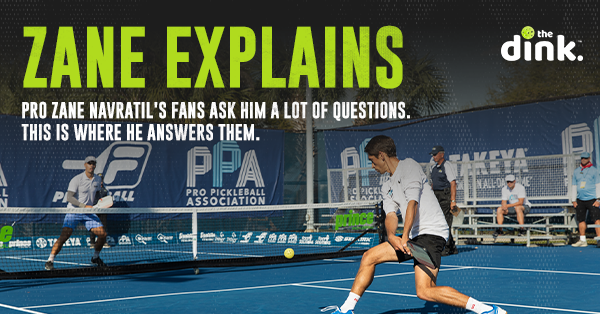 Zane Explains
Zane Explains: Any Spin Can and Will be Used Against You on a Court of Pickleball
Any Spin Can and Will be Used Against You on a Court of Pickleball
So, I teach a ton of pickleball, and I love it (Shameless plug in the first sentence of the article. Check out my teaching schedule here). One of the most common questions asked of me is "How can I get more spin on my shots?". I typically avoid touching on intentional spin creation for players below the 4.0 level for several reasons.

First, there's a direct trade off, at all skill levels, between spin creation and accuracy (from the kitchen line). Meaning that, if I attempt to hit a target without adding spin, I'll generally be more accurate than if I'm trying to hit the target and create spin. Until you can consistently hit thousands of dinks into the kitchen or accurately to your target, spin shouldn't be a worry.

GET 10%OFF  YOUR ACACIA PICKLEBALL SHOES AND ALL YOUR OTHER PICKLEBALL NEEDS AT FROMUTHPICKLEBALL.COM USE CODE 10DINK *some exclusions apply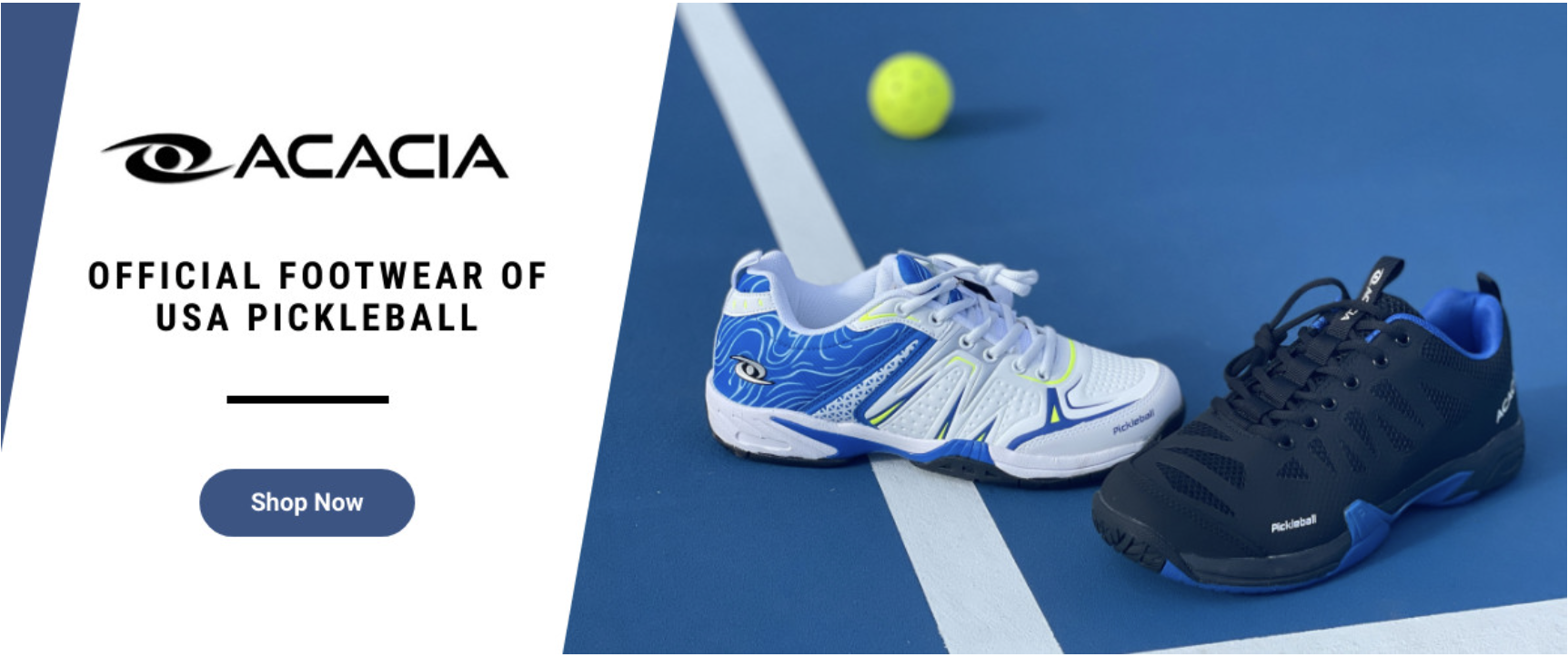 Next, players below the 4.0 level often see spin as the ultimate objective of a shot rather than a supplement to a good shot. You'll never hear a 4.0+ player say something along the lines of "I got em' with my spin shot". No, it doesn't happen. 4.0+ players use spin to enhance already good shots.

Finally, most players don't understand how their spin can and will be used against them on the pickleball court. So, imagine you're passing a basketball against a wall. If you pass it to the wall with top spin, it will hit the wall and kick upwards. If you pass it to the wall with backspin, it will hit the wall and kick downwards. The same is true with a pickleball paddle.

Some see this as a negative and some see this as an opportunity. Topspin from your opponent gives you the opportunity to hit more slice, and vice versa. This is because pickleball paddles are intentionally designed not to grab the ball too much (there are limits on facial texture of paddles to prevent crazy amounts of spin).

RAPIDLY IMPROVE YOUR GAME OR YOUR MONEY BACK WITH PICKLEBALL MASTER COURSE! GET 10% WITH CODE THE DINK.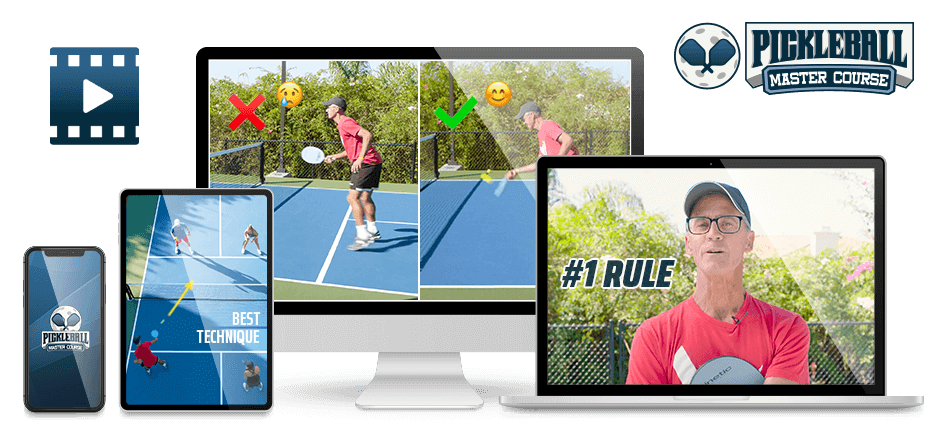 Your own paddle cannot eliminate all of the spin given to you from your opponent.
Better understanding the relationship between their spin and your paddle will help you become a better pickleball player. And remember, when using spin, any spin can and will be used against you on the pickleball court.