It's rare to find a Major League Pickleball Mock Draft in which Anna Leigh Waters is not projected as the #1 overall pick. According to the pickleball community, it's a foregone conclusion.
Waters, or ALW, is widely regarded as the most dominant player in pro pickleball. She's secured 7 triple crowns on the PPA Tour in 2022 alone and even snagged one at Nationals this year without her usual sidekicks (mother Leigh Waters and mixed partner Ben Johns).
In recent memory, she's only dropped one singles match: a surprise loss to Parris Todd.
So naturally, one question has been asked ad nauseam: where does Anna Leigh Waters rank amongst the men?
Now, we recognize that we are wading into some sensitive waters here (pun intended).
In addressing the question, one might have flashbacks of when John McEnroe stated that if Serena Williams were to play on the men's circuit, she'd rank somewhere around #700.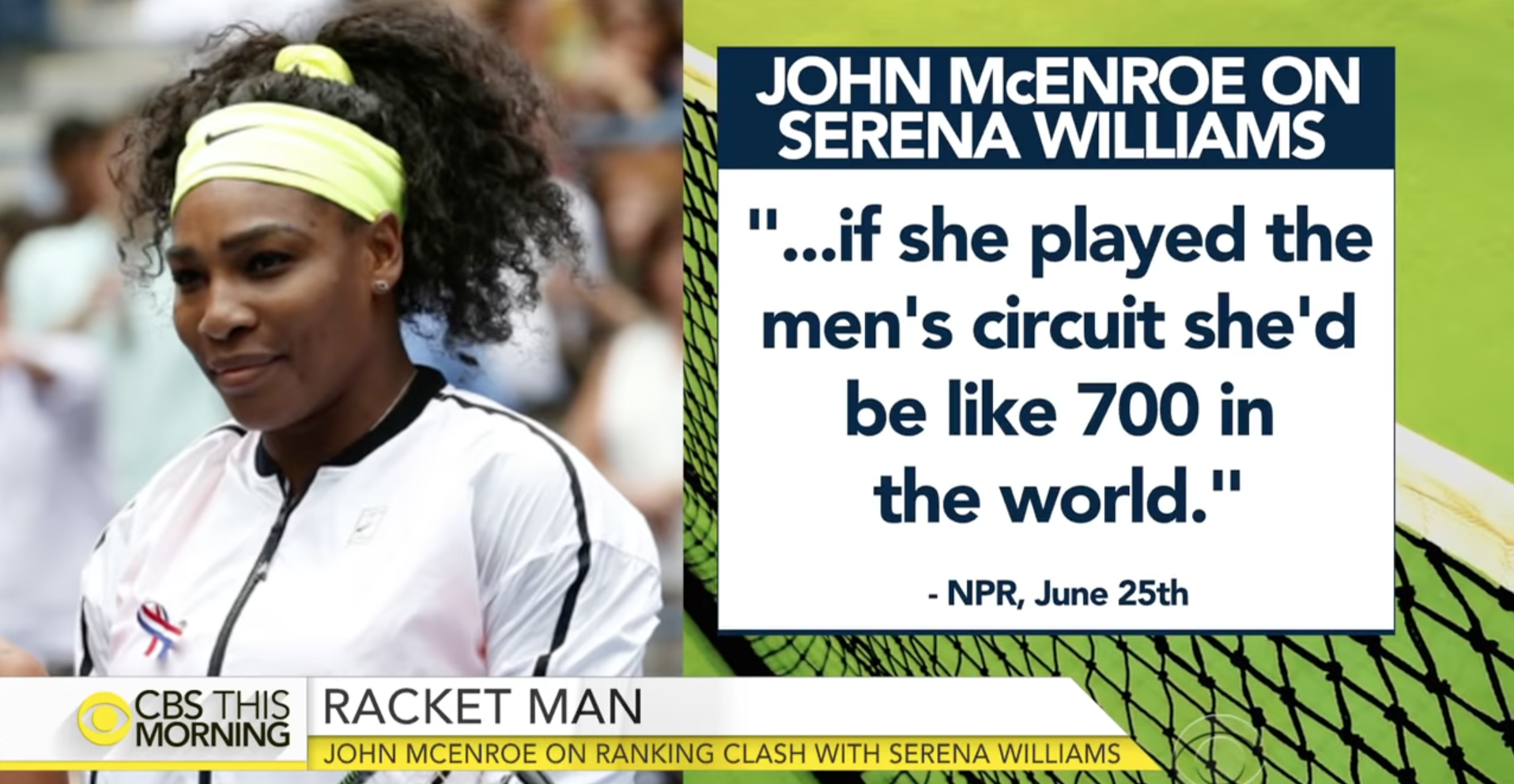 McEnroe: "I just haven't seen it in any other sport, and I haven't seen it in tennis. I suppose anything's possible at some stage."
The statement was met with plenty of criticism...feelings were hurt, to say the least. But did his comments have merit? Do they have merit in pickleball, too?
In a recent episode (skip to 53:00) of the It Feels Right Podcast featuring veteran pros Adam Stone and Rob Nunnery, the two broached the topic. Alongside the episode's guest, up-and-coming pro James Ignatowich, each offered their opinion.
It Feels Right Podcast Weighs In
Stone originally ranked Anna Leigh in the top 20-30, but revised his decision after looking into recent match results, accounting for his personal experience competing against her, and consulting with other top-ranked players
Stone stated the he would place ALW just outside of the top 50 for men's singles and in the 40-60 range for men's doubles.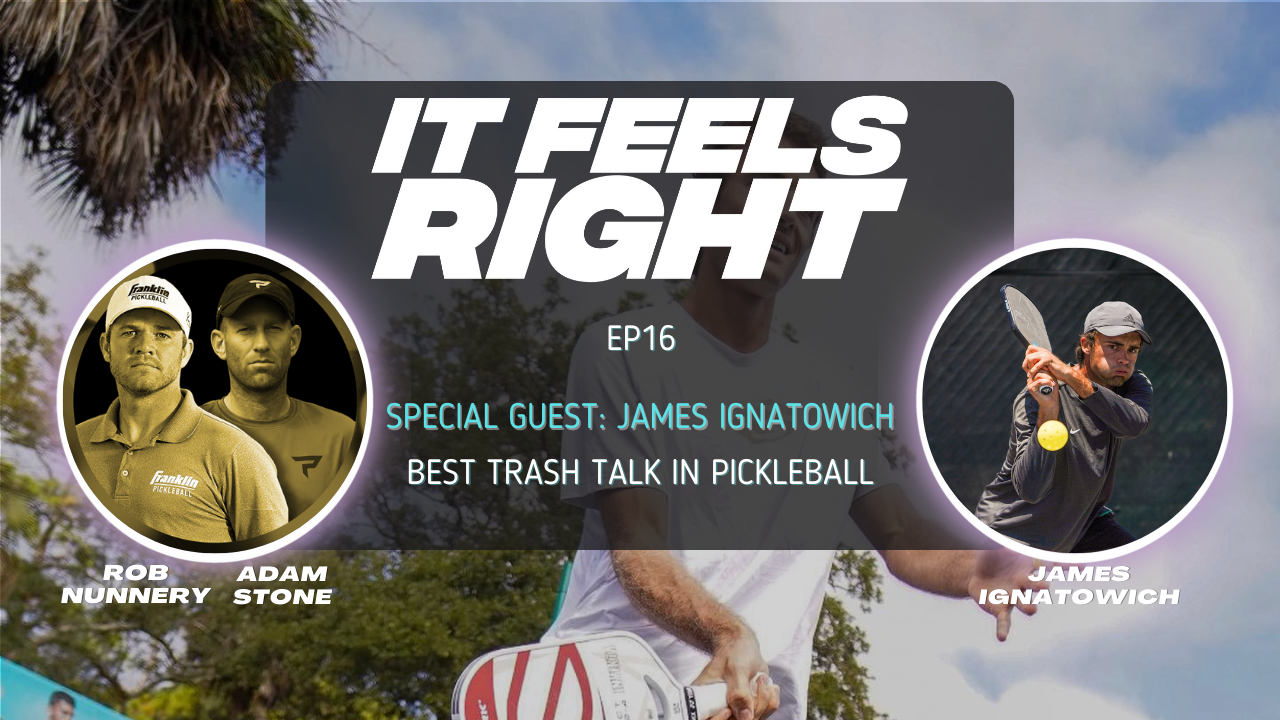 To that Ignatowich responded (paraphrased):
Oh man I think you're way off  for singles. I've played her in practice. I've played singles against everybody at the highest level and I've played ALW many times in practice. I think ALW could beat a guy like Alex Neumann. Anna Leigh isn't going to beat anyone in the top 20 of singles. But I think she could rank probably at #25.
He continued that he believes Waters' advantage comes from her ability to compete.
"She's been at the top of the game and she's winning so much. She's got so much experience winning that she's going to dig deeper than a lot of those guys."
For doubles, Ignatowich ranked ALW in the 40-50 range. "There's just more guys that are good at doubles."
Stone conceded: "I've had a few people say you're crazy, she should be ranked way higher than that"
Nunnery chimed in: "There have been some very good players that have put her in the the top 10 of guys."
Nunnery continued (paraphrasing): "The way I have to look at it is...It's different in women's, the game is different. In men's you stay up on the line where as in women's, the firefights tend to stay 3-4 feet off the line. You have more time and you can cover more court back there."
Nunnery: "I like to look at it this way: if you had two Anna Leigh's vs two men, what would the outcome be?"
The three went on to consider some variables, particularly play styles and how they vary from men's vs mixed vs women's.
Waters' ability to speed up with power and fast hands offers her a major advantage in the women's game. She's able to get away with this in mixed as well, because her male counterpart can typically bail her out.
Because of this, she can be less reliant on grinding out long dink rallies, which are a crucial component of men's pickleball. You have to be able to grind it out at the net.
The trio compared her game to that of Pro Riley Newman. Neither are known for their dink prowess, but their ability to speedup and win firefights is extremely effective.
Ignatowich mentioned that a lot of Anna Leigh's dinks are bait balls - she wants her opponent to speed it up. But, this strategy might not work in a scenario of two ALWs vs two top men, as her speed and power would offer less of an advantage.
DUPR
According to DUPR, Anna Leigh's singles and doubles ratings are 6.31 and 6.38, respectively. For singles, that would place her right around the top 50 mark. In doubles, she falls near #30.
So, whether you trust the opinions from It Feels Right, or you look at DUPR, it's clear that Anna Leigh is well within the top 100 men in both categories.
A Second Opinion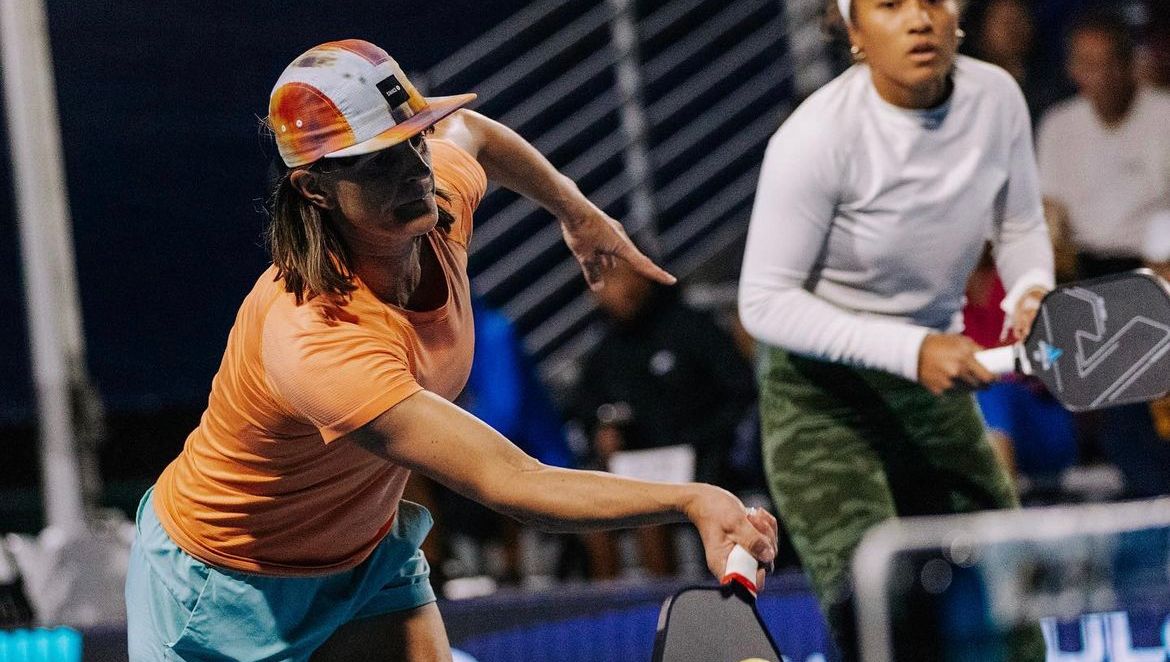 But come on, did you think we were really going to base this entire article off of the opinions of men? It's 2022!
We gave our good friend, veteran and fan-favorite, Irina Tereschenko, a call to get her take on the matter.
"It's interesting," she said as she pondered. According to Tereschenko, there are more than a few women who could compete with the top men. But all in all, she thought the It Feels Right trio made a pretty good assessment, particularly Ignatowich.
She didn't hesitate in commenting that two Anna Leigh's could beat Nunnery and Stone in doubles. No question.
If Anna Leigh were to play the men's game, she believes that over time Anna Leigh would be able to improve her ability to 'grind it out' and become less reliant on power/hand speed. In that regard, she would not only transition, but improve her ranking as she became more accustomed to the men's style of play.
She went on to suggest that she believes ALW's singles ability is likely comparable to that of Ryan Sherry, who recently took silver at a PPA tournament, defeating the likes of Tyson McGuffin in the process.
Tereshcenko: "Wherever Ryan Sherry is ranked, that's where I'd rank Anna Leigh right now."
But could she take down a top 10 player like Jay Devilliers? "Maybe," she responded.
Tereshenko also noted that there are other women who deserve to be in the conversation as well. In singles, Catherine Parenteau, Parris Todd and Lea Jansen are all capable of playing top 50 men's singles. On a good day, Tereschenko herself can compete at that level.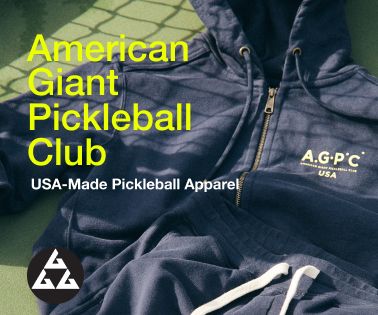 On the doubles side, Jessie Irvine and Lucy Kovalova came to mind. We'd throw Anna Bright and Callie Smith into the mix as well.
It's worth noting that ALW and Ignatowich frequently face off in practice, and Ignatowich usually comes out on top. When ALW and PPA newcomer Christian Alshon (currently top 25 on the PPA Tour) face off, it's more evenly matched.  
Stone: "But let's be clear, Anna Leigh is an absolute monster. I love her game, I think she's ridiculous. Big gap between her and the next female. Either way, she is a beast and I love everything about her game."
7 triple crowns speaks for itself.
Stay up to date on the latest in pickleball. Join the hundreds of thousands of readers of The Dink. Subscribe to our newsletter below: