Since Matty Ice left town there's been no bigger name in Atlanta sports than Trae Young. The Atlanta Hawks PG, who can hit a jumper from anywhere, just landed one in the pickleball bucket.
Young joins the other marquee names that have invested in MLP including LeBron James, Draymond Green, Kevin Durant and more. Young's investment is into the ownership of Atltana's local team the Bouncers.
The Bouncers joined MLP in the 2023 expansion. Anheuser-Busch InBev was announced as the owner of the franchise and simultaneously announced an official sponsorship of the league.  
Young is the first investor to join the group and one that Atlanta fans can rally around. Next up on the Bouncers hit list? Maybe Ronald Acuna Jr. or noted pickleball fan, Chipper Jones.

Atlanta will also host this week's Major League Pickleball event in Peachtree Corners. It's a four-day competition spanning Sept 21-25. Check out our full preview and predictions for the here.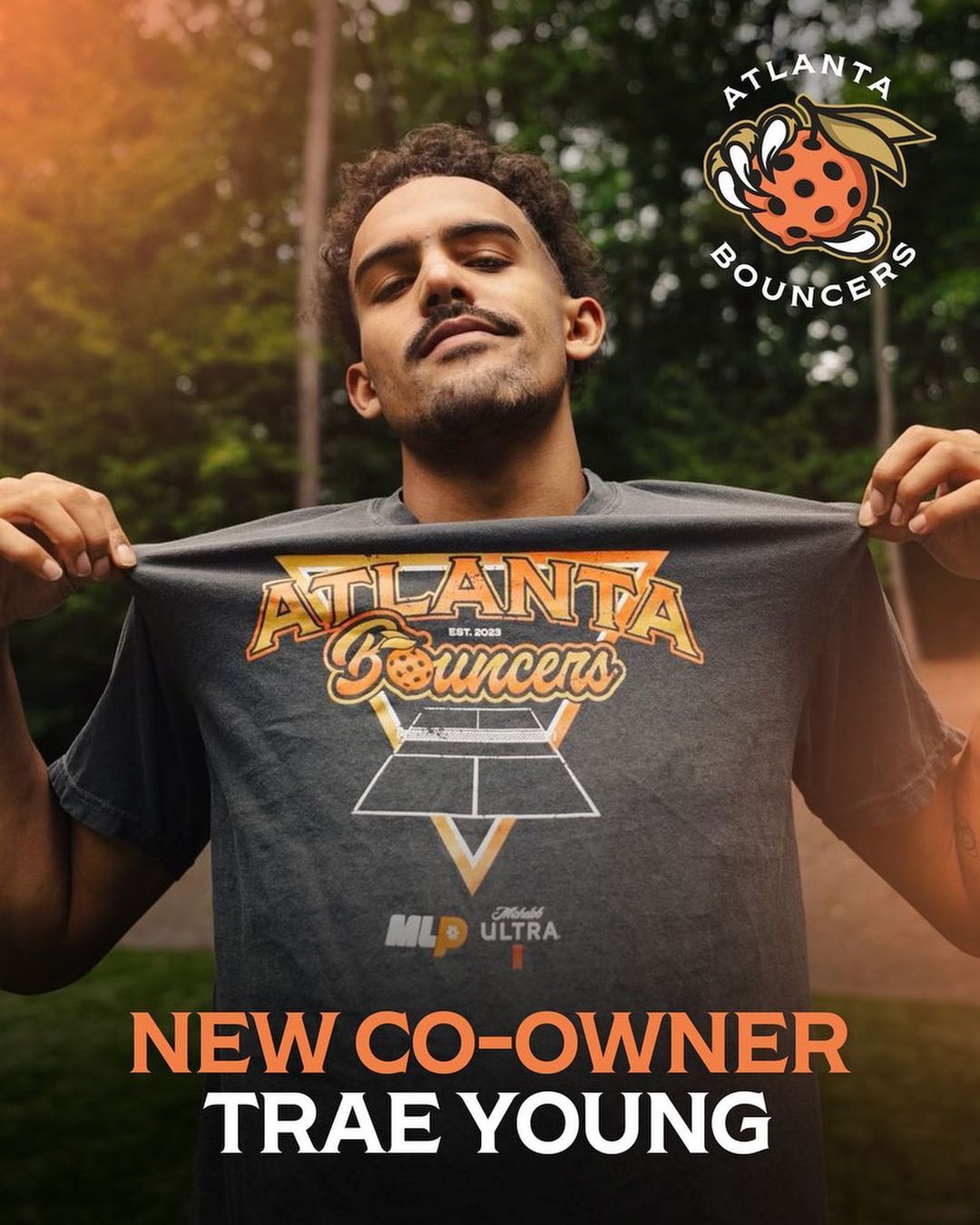 Drew Brees is the first high-profile athlete to make regular appearances at MLP events. With this stop in Young's backyard, we could see the Hawks superstar on the (pickleball) court this weekend.
---
For stories like this and all the latest in the fastest growing sport in the country...