Written by: Erik Tice
It feels like a year and a half since San Clemente, the last MLP event this year. It will be exactly 94 days from the Super Finals at San Clemente to the first day of MLP Atlanta.
Instead of news about billionaires fighting over tours, people who have never played pickleball making six figures (playing pickleball) and professional players' strife, it will be exciting to see REAL. LIVE. MAJOR LEAGUE PICKLEBALL.
Rumors surrounding MLP Atlanta are that there may be some MLP 2024 signed players that are planning to boycott Atlanta. As we do not have confirmation of those player names and if this boycott will actually happen, all predictions in this article are as if every player who is contracted to play, plays.

First, we will look into the Premier Level event predictions and then follow up with Challenger Level in a later article.
Group Play

Group A
Bay Area Breakers | Texas Ranchers | Orlando Squeeze | Atlanta Bouncers
Team Recaps:
Bay Area Breakers: Lea Jansen, Etta Wright, Rafa Hewitt, Connor Garnett
Jansen and Wright should be a women's team that can dominate. They can each play both sides at an extremely high level and they are both very good in mixed. Rafa is coming off of one of the craziest performances in recent history at PPA Cincinnati and Connor Garnett is quickly establishing himself as a top guy.
Getting Garnett in the fourth round may prove to be the steal of the Season 2 MLP Draft. These mixed teams will be electric and I think we are going to see some energy and some "Round 'Em Ups". I expect them to do well in Atlanta.

Texas Ranchers: Dylan Frazier, Jorja Johnson, Lauren Stratman, Travis Rettenmaier
I love the versatility on this team. All four players can play both sides - sure, there are preferred sides, but all players are super flexible. Rettenmaier has been getting better and better throughout the last year and no matter what event it is, he is a solid player with an extremely high floor. Dylan has some of the fastest hands in the game, if not THE fastest. Jorja and Lauren both bring a really good soft game with some added power as well - I love Lauren driving and Jorja poaching off that in women's.

Orlando Squeeze: Anna Bright, Andrei Daescu, Zane Navratil, Rachel Rohrabacher
Hmmmm, I wonder who the X Factor is here? Rohrabacher has less than ten professional tournaments under her belt. It will be interesting to see how much she has improved over the past three months since getting drafted. Zane and Andrei make a very solid men's team. The question I have is, can Zane create enough offensive firepower from the right (if that's the way they choose to play). Daescu is used to Nunnery creating a ton of offensive from the right and then finishing up his leftovers. As Rohrabacher goes, so too does the Squeeze.

Atlanta Bouncers: Parris Todd, Simone Jardim, Pablo Tellez, Hunter Johnson
The Bouncers have their work cut out for them. Parris and Simone are a good women's team. Yes, they have basically won everything on the APP Tour, but this is a much higher level of competition. Pablo and Hunter are alright, but not spectacular compared to some of the other men's teams. I think Atlanta is going to struggle at home, but hope I am wrong. I think it would be cool if they do well while in their "hometown". If they do, I will issue a mea culpa in my recap article.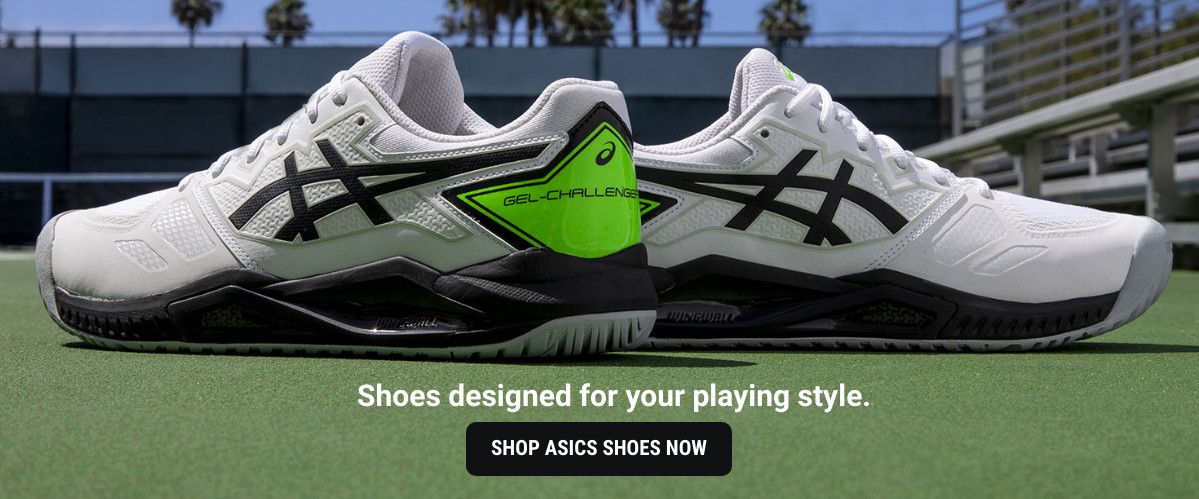 It's time to upgrade your shoes. Save 10% at fromuthpickleball.com with code 10DINK.
Most Interesting Storylines & Matchups:
15 of the 16 players in this group signed with MLP. Stratman is the only PPA signee. Rumor had it she was not going to play, but since the merger, we hope we get to see her play.
We know Bright had the largest say in signing Rohrabacher when there were other, more established players available. If Rachel holds up and plays decently well, Bright looks like a genius. If not, hopefully with some more time, Bright still made the right call.
Having both Rafa and Pablo in the same group is going to make for some very interesting mixed and men's matchups. Because the lefties will play on the right side, they may be playing straight on against the other team's male and force the same for their female partner. We shall see who will prevail under those circumstances.

Predictions: I think the Breakers have the best overall team, followed closely by the Ranchers. Final Group A Prediction:
Bay Area Breakers
Texas Ranchers
Orlando Squeeze
Atlanta Bouncers
---
Group B
DC Pickleball Team | Chicago Slice | Utah Black Diamonds | Dallas Pickleball Club

Team Recaps:
DC Pickleball Team: Riley Newman, Jackie Kawamoto, Jade Kawamoto, Christian Alson
Riley was one of the two big faces of the MLP signees during the signing frenzy. He is pretty obviously the second best male player in the world, from a skill set perspective. He seems to be going through partners VERY quickly and shows visual frustration with partners at times.
MLP relies heavily on team chemistry and energy. If Newman can figure out some chemistry with Christian, this team should be set. The Kawamotos are SUPER consistent and still seem to be getting better somehow. Although this is a high risk/high reward team, I like their chances.

Chicago Slice: Ben Johns, Jessie Irvine, Lacy Schneeman, Erik Lange
Ben Johns is on this team. That almost guarantees 2 wins. So if the other mixed team or Jessie and Lacy can pull out a win, they will win matches. I love Lacy's offense on the left and Jessie seems to be playing really well lately, as compared to earlier in the year. Lange was an interesting choice with Tardio, DJ Young, and Brendon Long still available. I like their chances because of the GOAT.

Utah Black Diamonds: Anna Leigh Waters, Irena Tereschinko, Thomas Wilson, AJ Koller
The female GOAT and the MLP GOAT are teamed up. That is a very solid women's team. Thomas Wilson and AJ Koller are cousins and have a great chemistry with each other. AJ is super inconsistent and could be very good or very bad.
I am interested to see which mixed teams are formed throughout this. Anna Leigh and Irena should win every women's match, just with Anna Leigh alone. They are stuck in a tough group.

Dallas Pickleball Club: James Ignatowich, Callie Jo Smith, Allyce Jones, Jay Devilliers
I can't believe I think James Ignatowich and Jay Devilliers might be the worst men's doubles team in this group. Jay has not had great results in 2023. Callie and Allyce are a very good team with awesome chemistry, but with the other women's teams in the group, they are kind of okay as well. Maybe I am wrong and the consistency of this group and positive energy will come through.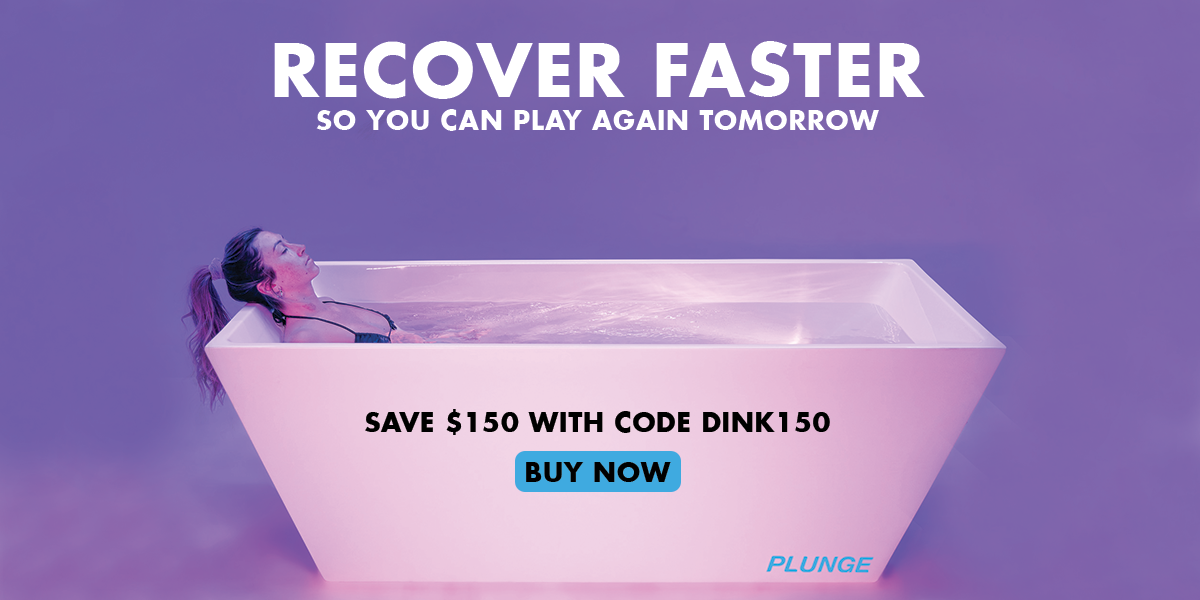 The Cold Plunge is changing the way athletes recover. This revolutionary cold tub has a myriad of health benefits including lowering inflammation, reducing chronic pain and increasing blood flow. Check them out today
Most Interesting Storylines & Matchups:
Well, first and foremost the top three players in the world are in this stacked group. In World Cup soccer, they would refer to this group as the group of death, as it seems like the most difficult to make it out of the group stage and into the playoffs.
6pm - Friday Night - Ben vs. Anna Leigh. That will be a very interesting match to watch.
11 of 16 players were MLP signees and 5 were PPA.
AJ Koller is missing from Saturday - it will be interesting to see which Challenger Level guy they replace him with for that day.

Predictions: I feel the most uncomfortable about my predictions of this group. There is so much volatility here. I am guessing I will be VERY wrong with at least one of these:
DC Pickleball Team
Chicago Slice
Utah Black Diamonds
Dallas Pickleball Club
---
Group C
Miami Pickleball Club | Columbus Pickleball Club | Brooklyn Aces | AZ Drive

Team Recaps:
Miami Pickleball Club: Federico Staksrud, Tyson McGuffin, Hurricane Tyra Black, Mary Brascia
Fed is easily becoming a top 5 guy - maybe even higher if you consider his gender, mixed, and singles skill sets. He and Tyson make a VERY good men's team as long as they can figure out their roles. Hurricane has become a force and Mary has been proving her worth throughout the year. I think this team is by far the best because of the value they got with the females on the team.

Columbus Pickleball Club: JW Johnson, Meghan Dizon, Maggie Brascia, Collin Johns
Rumor has it that JW Johnson wanted to draft Tardio as the last pick but the front office chose Collin instead. I think Collin and whoever his partner is in mixed doubles is an automatic loss. So now we are relying on JW and Collin to win, and then Dizon/Brascia to win to ensure a tie. I would assume Meg is going to be on the left bringing the heat, but they are both versatile enough to play either side. I would put JW with Dizon to ensure the best chance of at least one win in mixed.

Brooklyn Aces: Catherine Parenteau, Andrea Koop, Hayden Patriquin, Tyler Loong
This is obviously the highest rated women's team in the group. The one question I have is can they incorporate enough offense? Hayden is going to have a lot on his shoulders in effectively creating offense. Loong doesn't like to create off the bounce, but his elite athleticism and erne ability adds a new dimension to the equation.
I also wonder who the mixed teams will be with Loong playing on the right. A Parenteau/Patriquin duo could be the shortest duo in MLP - short but mighty! I don't think Koop/Loong can create enough offense to be a serious threat.
AZ Drive: Julian Arnold, Vivienne David, Dekel Bar, Vivian Glozman
Can you say VOLATILITY? Julian thrives in the team environment. Dekel can create offense with the best of them but has some inconsistent streaks. One Viv is one of the most consistent women's players in the world, and the other Viv has a super high ceiling and a super low floor.
I think the X factors will be how Dekel and Glozman hold up under pressure. The Drive could catch fire at any point in the event. They may find it in one match, but I don't think it is sustainable.

Most Interesting Storylines & Matchups:
In the MLP Instagram posting of the groups, the Columbus Pickleball Club was called the Columbus Sliders, but I am not acknowledging that name until the MLP website is also up to date and an announcement is made :-).
The Miami and Brooklyn matchup is super intriguing. First, Tyson is playing against Catherine, his normal partner in the PPA and a fellow Selkirk and Skechers sponsored player. Second, unless you live under a rock, you know that McGuffin and Loong DO NOT get along. They should be across from each other in mixed and I expect some fireworks.
Energy is super important in MLP. The Columbus team may be the least energetic group of people combined in MLP. When Dizon is the most fiery player in the group, that could be a problem. I am interested to see how they perform as a group.
7 players in this group signed with PPA and 9 signed with MLP, which makes it the largest percentage of PPA signed players in any Premier Level group.

Predictions: MLP has shown dominant men can take over matches. I think Miami has the best one two punch when it comes to the men's game.
Miami Pickleball Club
Columbus Pickleball Club
Brooklyn Aces
AZ Drive

Playoffs - Predictions
Quarterfinal 1: Ranchers vs. Columbus: How cool would it be to get Dylan and Jorja vs. JW in the playoffs of MLP? That would be fire! I think Dylan is playing lights out right now and I love the Ranchers team. Ranchers win it.

Quarterfinal 2: DC vs. Chicago Slice: I don't even know if MLP would allow this since they came from the same group (shockingly, a rule book is hard to come by). These two are such good teams. I think Riley gets a win over Ben just due to having a better team. DC in a Dreambreaker.

Semifinal 1: Ranchers vs. Breakers: Upset alert! I think this is Dylan's time to shine and they dominate mens, he dominates his mixed game, and Jorja and Lolo really take it to Etta and Lea for the win. Ranchers win again.

Semifinal 2: DC Pickleball vs. Miami: I think this is where the Alshon/Newman partnership comes under some strain and they lose. Riley may get so frustrated he plays poorly in his mixed match and then it is smooth sailing for Miami. Miami gets the dub.

Final: Ranchers vs. Miami: Having two dominant guys who can take over mixed matches wins you MLP events. Mary stays solid under the pressure and Tyra is able to come alive in a big moment with a lot on the line and Miami rolls through the competition in Atlanta. Miami wins everything for the first MLP Season 2 event in Atlanta.
Conclusion

MLP Season 2 of 2023 is anyone's guess. Teams and specifically front offices have gotten MUCH better going into Season 2. The draft has caused so much parity across the Premier Level. I really enjoy watching MLP and I am excited to see what storylines unfold throughout the weekend.

This article is meant to be informative on teams, strengths, weaknesses, and give some fun predictions. If I get even half of the playoff teams right, I will be so excited. I am SURE there are some very bad takes in this article. Like I said in the beginning, if and WHEN that occurs, I will be sure to own them in my recap article.

I am most excited to actually watch pickleball, rather than just watching podcasts talking about the latest news in pickleball. As the eloquent Mr. Dave Fleming says, "Let's play pickleball!"
👋
Erik Tice is a contributor who specifically focuses on articles related to Major League Pickleball. He started playing pickle in early 2022 and is passionate about helping the sport grow. Erik lives in Phoenix with his wife Megan and their two dogs, Mojo and Taz.
---