One of Pickleball's newest stars has found a home on Team Electrum. Thomas Wilson has jumped into the mix of top pros this year and caught the eye of Electrum. They decided to make things official and you will now see Wilson rocking the black Electrum paddle and new 'E' gear at future events.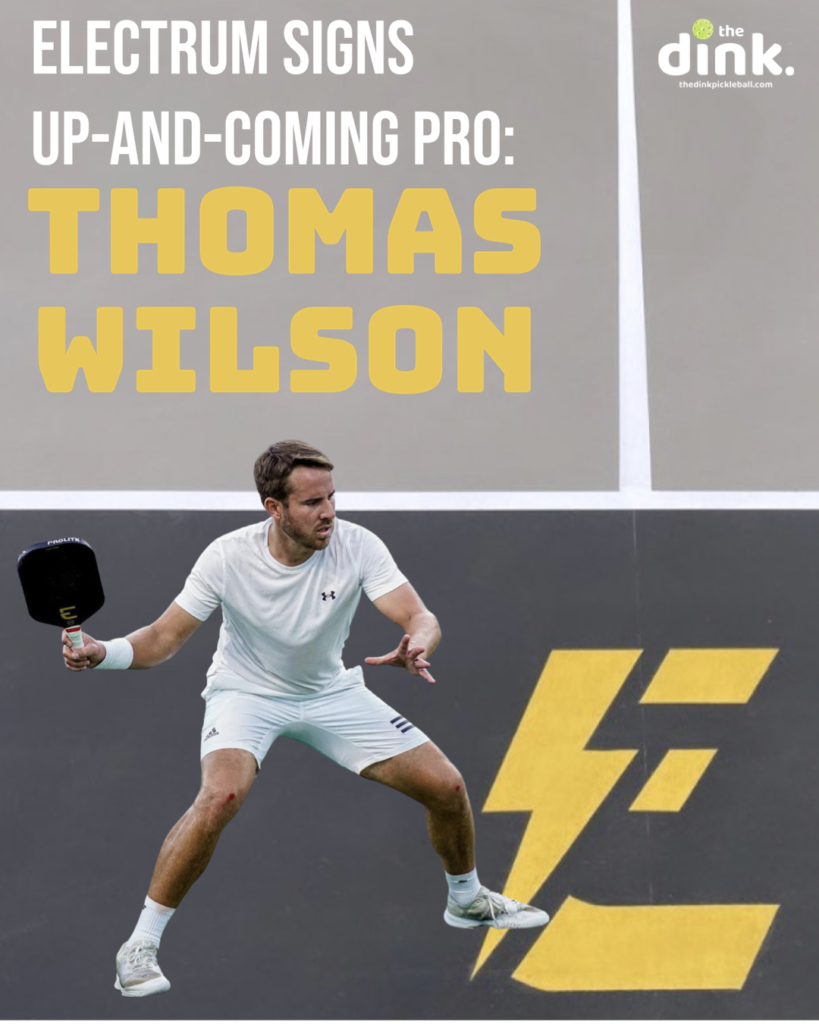 Lauren Stratman plays mixed doubles with Thomas Wilson and believes that he is "the next big thing"  in pickleball. Wilson has had success in the second half of 2021 in the singles game and alongside his cousin AJ Koller in the doubles game. He and Koller just took bronze at the APP Casa Grande Open and will be a podium threat in 2022.
The Electrum love carried over to Koller at the APP Casa Grande as he was using the same paddle as Wilson. Maybe an early Christmas present from his cousin or maybe the start of a deal between Koller and the same company.
If you haven't heard of Thomas Wilson,  you will need to remember his name in next year's tournament circuit, To get to know him better check out his interview on the PicklePod with Thomas Shields and Tyson Apostol.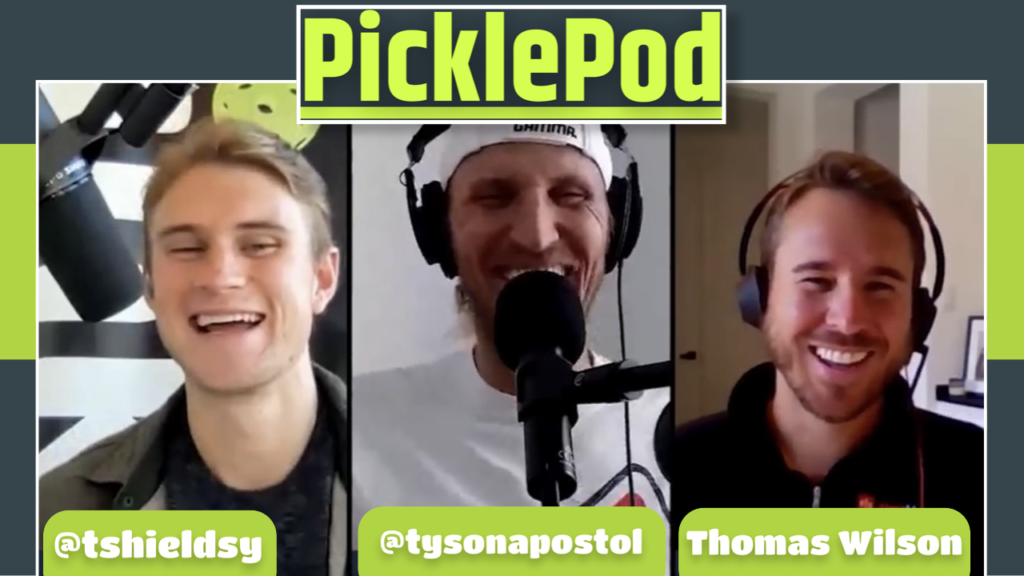 Improve your game in the comfort of your own home! Learn from Legend Steve Dawson and get 10% off with code THEDINK