New partnership alert!🚨 JW Johnson and Simone Jardim coast through the pro mixed doubles bracket and punch their way into Championship Sunday at the APP Delray Beach Open. Let's see who rounded out the top 3 and the controversy that unfolded in the bronze medal match.

The favorites flourished, as they swept the field in an absolutely stacked bracket and took home the winner's bracket final. They will face Austin Gridley and the 'Net Lord' Susannah Barr in the finals.
PREORDER YOUR CRBN NOW AND GET 10% WITH CODE THEDINK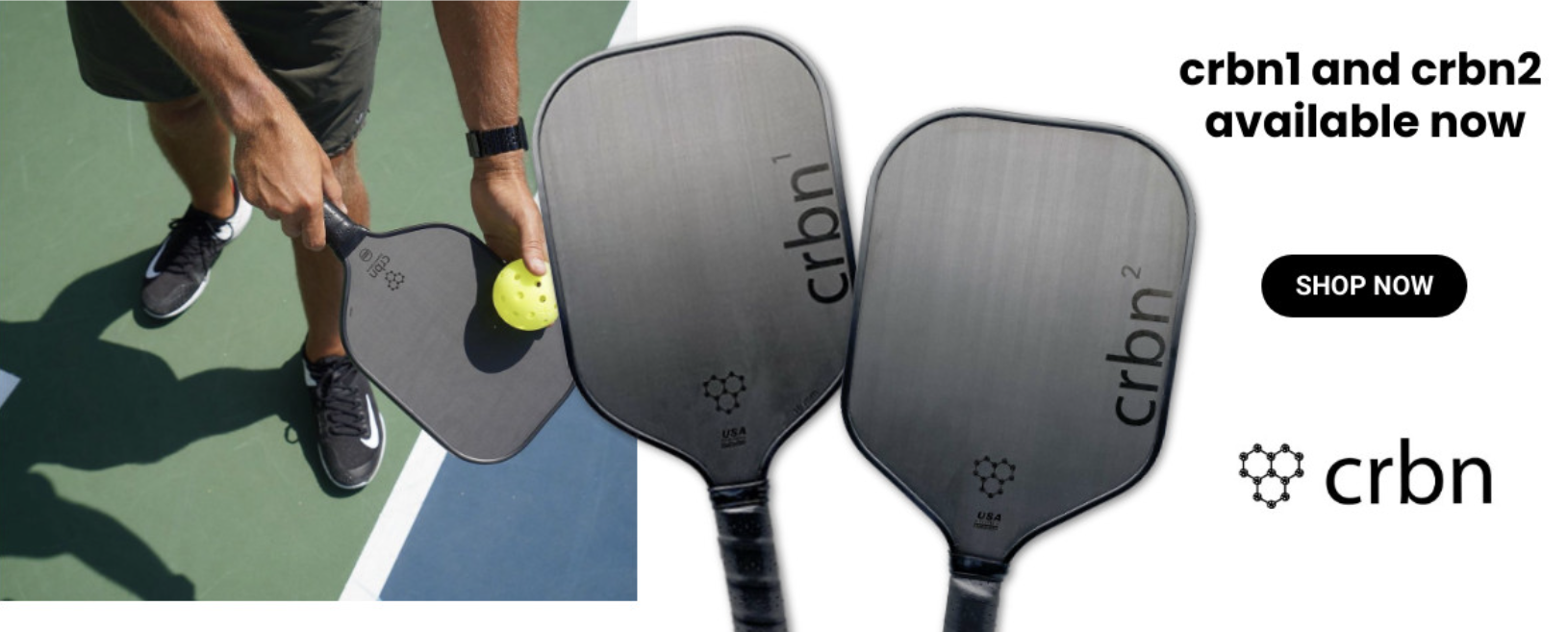 Winner's Bracket Final

Johnson and Jardim faced Johnson's men's doubles partner, Dylan Frazier, and his co-star Anna Bright in the winner's bracket finals, coming out victorious 11-7, 11-7.

Frazier and Bright started game 1 off fearless and fearsome, jumping out to a 5-0 lead. They had everything going, early on.  Bright was dominating the dinking exchanges against Jardim while also speeding it up behind Johnson's outstretched backhand.  

However, the veteran Jardim, and Johnson made changes. Johnson stayed more on his side, waiting to counter Bright's speedups. Soon the score was 7-6, and the eventual winners rode that momentum to victory.

Game 2, started off similarly to game 1: Frazier and Bright up 5-0. Just like game 1, in a blink of an eye, it was 5-5. The things that worked in the 1st half for the underdogs, created problems for them in the latter half.

Bright's speedups toward Johnson worked initially, but were punished in the 2nd half. At one point, Frazier and Bright elected to keep Bright on the left side to be head on against Jardim.

While that worked sporadically, it wasn't enough to stop the steam train that was Johnson and Jardim. They won the last few points and took the match.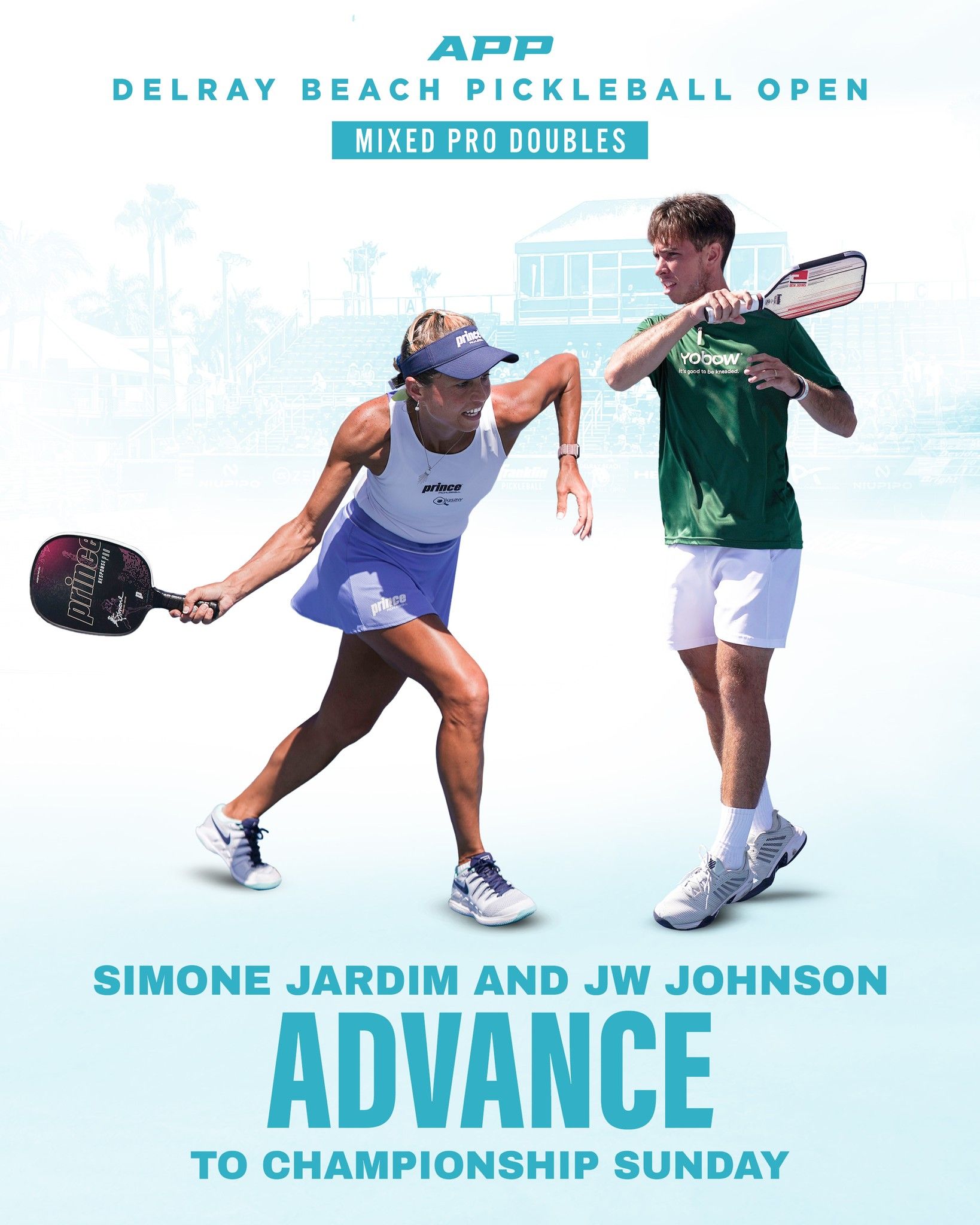 Bronze Medal Match

In a match that couldn't possibly get tighter, Gridley and Barr squeaked their way by Frazier and Bright 12-10, 10-12, 11-8. Not only were the scores extremely close, but each rally was a grind for both teams and points were hard to come by.

The 1st game had 7, count em', 7 ties with the last one being at 10-10. From there, a little bit of controversy arose, when Gridley called out a ball that Bright hit and claimed was in. She kept reiterating to the ref that couldn't overrule Gridley's call, "that was inside the line!"

Bright quickly called a timeout to regroup, but it was unsuccessful. 2 rallies later, she hit a dink into the net, to lose the game. She turned and walked away, deciding not to partake in the post-game paddle touches.
RAPIDLY IMPROVE YOUR GAME OR YOUR MONEY BACK WITH PICKLEBALL MASTER COURSE! GET 10% WITH CODE THE DINK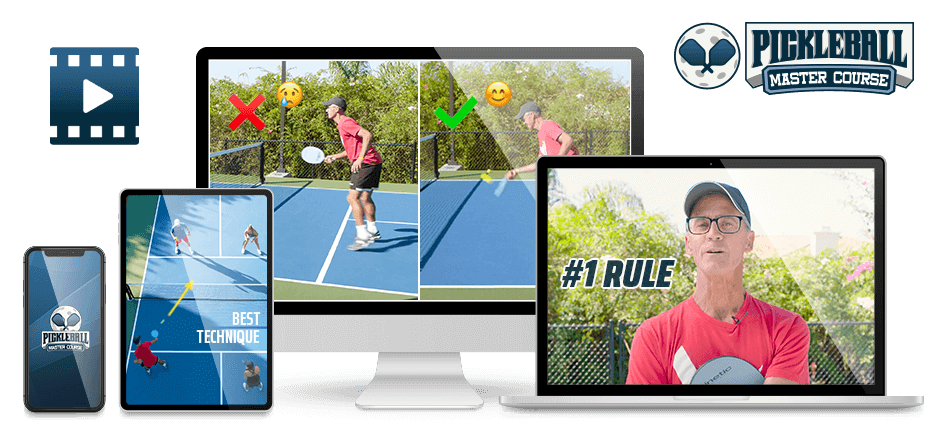 Bright then started game 2 off fired up, hitting a backhand winner on Gridley and screaming "come on" directly at him. The 2nd game was analogous to game 1, but with the opposite result. The game featured 7 ties, this time with Frazier and Bright getting the final 2 points after the 10-10 tie.

Game 3 started with Frazier and Bright taking it to their opponents and getting out to a staggering 8-2 lead. From there, Gridley and Barr started their comeback, chipping away at that 6-point deficit. Barr started attacking Bright's right foot on her drops and dinks, forcing Bright to hit balls shallow and into the net.

A few points scored and a few defensive stands later, Gridley and "The Net Lord" completed their comeback with an amazing 7-0 run that left Frazier and Bright shocked and speechless.
This will be Barr second event on Championship Sunday, she will play Simone Jardim in both the women's doubles final and the women's doubles final.