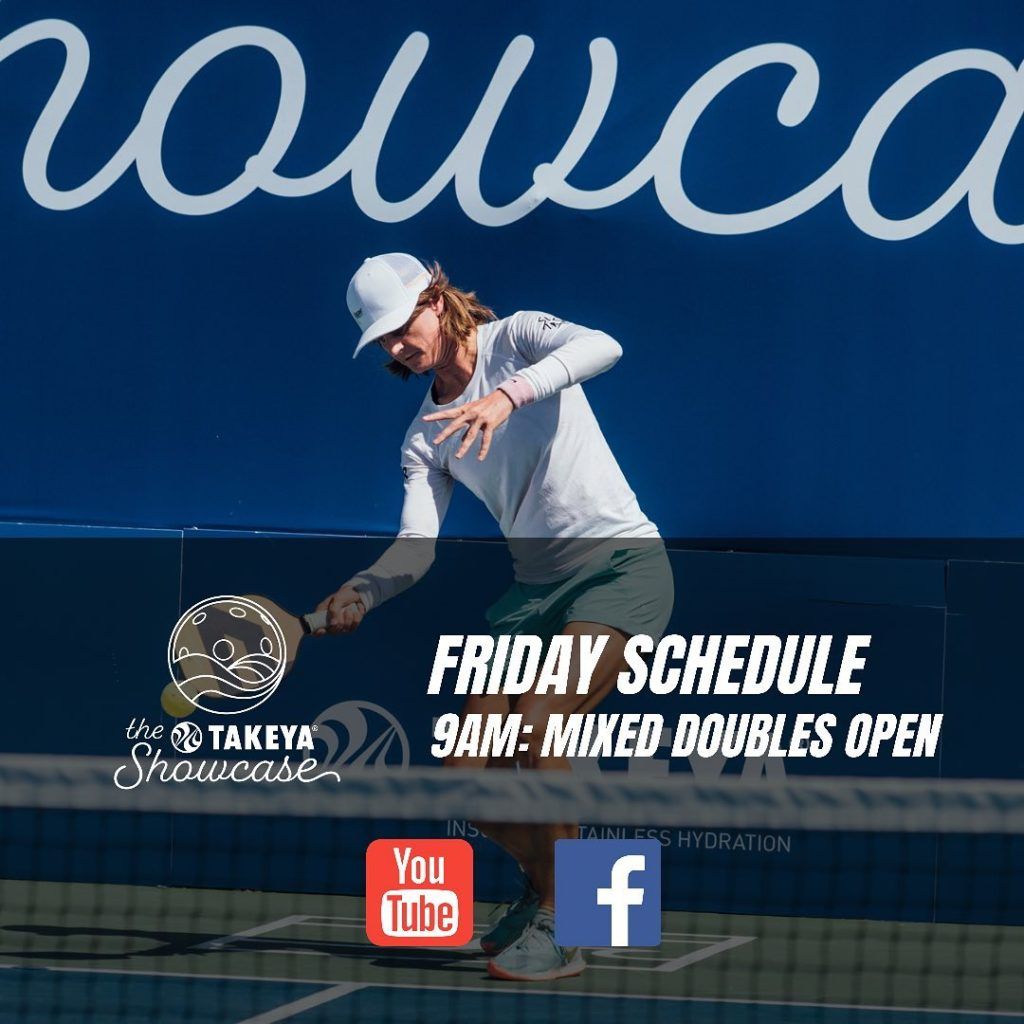 PPA Takeya Showcase Mixed Doubles
Mixed dubs day at the PPA Takeya Showcase. Absolutely loaded field, two streams from the PPA, new partner combinations, what's not to love. Check where your favorite player is playing and tune in.
Right now we have Ben and Simone taking Cassidy/Ansboury on Championship court and Devilliers/Esquivel vs Smith/Stratman on court two. So better yet, put one stream on the tv, the other on the laptop, and then use your phone to follow us on
Instagram
and Tik Tok.
Follow all of the action on the PPA Youtube channel!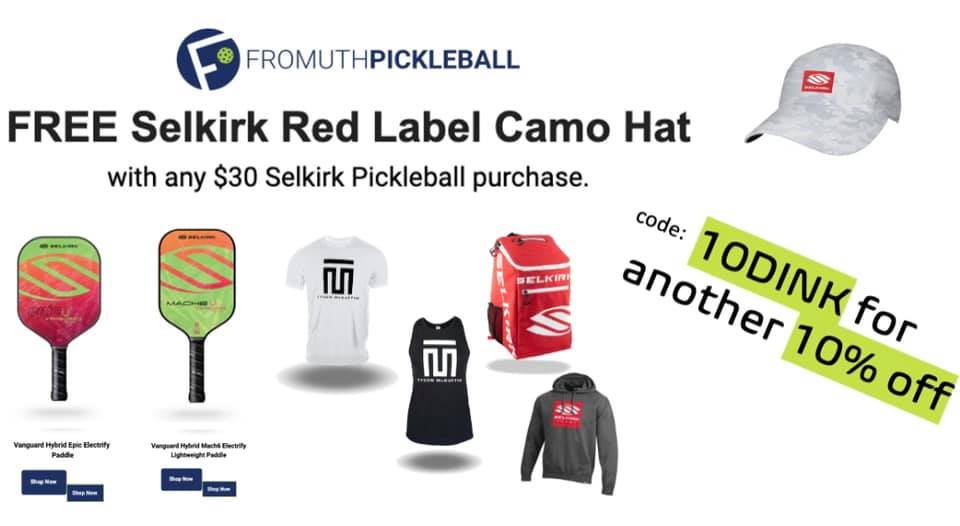 Let's get down, Let's get down to business
No major upsets in round one of today's event but a bit of surprise with Mr. and Mrs. De La Rosa taking out Jill Braverman and Joey Farias. Round two, AKA the round of 16, saw some great matchups and some partner-on-partner crime. Esquivel and Devilliers took out his doubles partner Pat Smith and Lauren Stratman in a 3 game showdown.
Newman/Parenteau and Nunnery/Jansen also went to three games and was incredible to watch. Team Takeya winning the first, and Nunnery/Jansen winning the second. Team Takeya must have had a Mighty Ducks level pump up speech between games. The Ducks Were Flying Together in game three. Starting with six straight points on the first serve. There was no chance at recovery after that and they won the third 11-2.
We are on to the quarterfinals and here are your matchups:
Johns/Jardim vs Stone/Tereschenko Yates/L.Waters vs Deakin/Smith
Wright/Kovalova vs Devilliers/Esquivel Newman/Parenteau vs McGuffin/A.L. Waters
Sign up for The Dink Newsletter!
Down to 8 Devilliers/Esquivel ask Wright/Kovalova if today is the day they let up the reins on the mixed doubles game. Lucy Kovalova answers "Not Today" and finishes game two 11-4 with an ATP. Johns/Jardim take down Stone/Tereschenko 11-9, 11-1 and are in championship form.
One team flying under the radar is Callie Smith and Steve Deakin. They are a strong duo that does not receive much attention. They have three wins on the day including a gritty 11-1, 16-14 win over Yates/L.Waters. Unfortunately, Johns and Jardim stand in their way of advancing.
The final matchup saw team NewGuffin going head to head partnered with the finalists of the women's singles division. Team Takeya was too much to TM and AL taking the match 11-6, 11-5.
Final Four
Your final four teams are:
Johns/Jardim    vs      Deakin/Smith                           Wright/Kovalova     vs     Newman/Parenteau
Both of these matches were incredible and went to three games. Truly the PPA difference on display here. AJ Koller was on the mic and the stands around Championship Court were full.
Johns/Jardim dropped the first game despite being ahead 9-4. Deakin/Smith had an answer for all of the speed ups and drops stringing together 7 points in a row. Game two, on the other hand, was all Johns/Jardim. Ben switched to his black paddle and the strokes looked more confident. They won game two 11-5.
Game three started with more of the same but just like game one, Deakin/Smith battled back to force a tie at 10-10. Ben Johns was not willing to have the game go any further and dropped the hammer winning game three 12-10. This match really showed off Jardim's mobility and comfort executing the Erne and ATP shots.
At one point she fired off an ATP while falling to the ground. Ben took over while she sat out a couple of exchanges and he eventually put away an overhead to end the point. They are through like you knew they would be and be competing tomorrow for the Gold.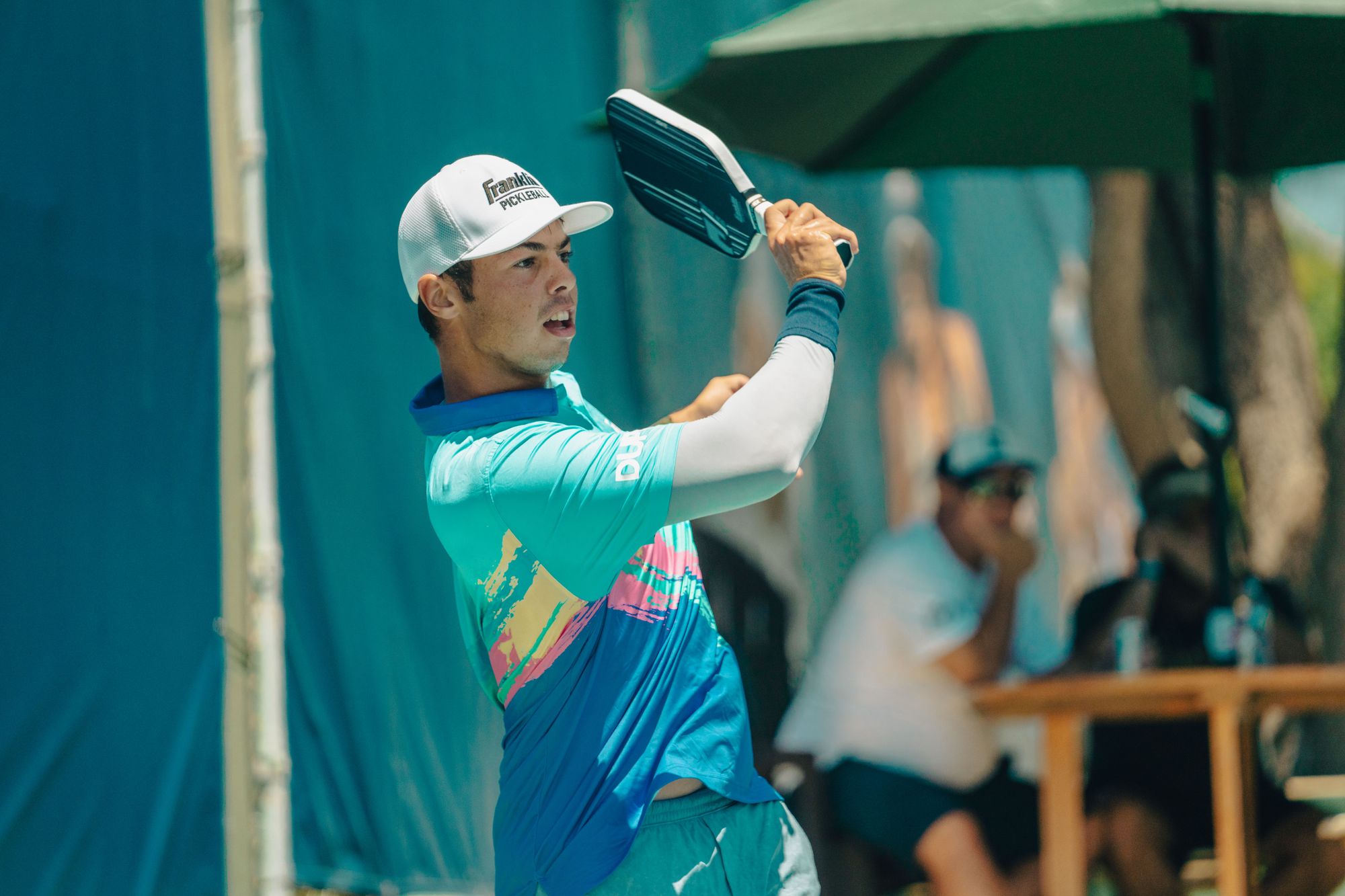 Matt Wright/Lucy Kovalova vs Riley Newman/Catherine Parenteu
In the second semi-final, Team Takeya attempted to unseat Wright/Kovalova from their seat next to Johns/Jardim and Dave Weinbach was on the mic this time around. In the Preview article, this match was singled out as a true test for both teams. Would the Parenteau/Newman combination provide the difference for each of these players to make it to a mixed final? Would Wright/Kovalova be able to fend off yet another contender trying to get between them and the crown?
Wright/Kovalova took a close game one, 11-9. In game two Riley started to cover more of the court and helped push them to an 11-4. It all came down to game three, and not only game three, but a tie in game three. The teams were tied at 10-10 and again at 11-11.
Wright/Kovalova showed incredible patience and composure with the match on the line. Stretching out points and keeping the ball away from Newman. They both hit strong unattackable shots to Parenteau over and over again. She was great at mixing up her returns, inside and outside to Kovalova but Matt Wright was completely dialed when his team went down 10-11.
Parenteau tried to change 'the dink' pattern and bring in Newman by dinking down the line. But Wright was more than ready to jump on those shots and end points with lightning speed ups, from his forehand and backhand. Wright/Kovalova's experience and ability shined through, they moved on and will again get a chance to take the Gold away from those meddling kids, Ben Johns and Simone Jardim.
All That Glitters is not Gold
The battle for Bronze was just as action packed as the rest of the day. Major teams battling it out in games to fifteen then a final match best two out of three. The Bronze Medal Match came down to Newman/Parenteau vs Devilliers/Esquivel.
Again in this match, it took three games to decide a winner. Some of the best play you will ever see on a pickleball court and the fastest hands battles you can imagine. Devilliers and Newman traded some body shots throughout the match. After splitting the first two games, Newman/Parenteau were able to play great at the start of game three. This is the second time today where their ability to come out strong in game three gave them a big lead that did not allow their opponents to catch.
Fantastic play all day long, it is a different game with four people on the court and is a reminder of how great doubles Pickleball is. Congratulations to the teams advancing to the finals and to Newman/Parenteau on their Bronze Medal. We will see them partnered again for the Rocky Mountain Championships next week and for Tournament of Champions later this month.