Pickleball GOAT and owner of one of the most impressive win streaks in pickleball has found a new paddle. Simone Jardim was the most dominant player in the women's game when the professional tours started in 2019. She was a constant triple crown threat and could not lose in singles or mixed doubles with Ben Johns.
Jardim has been playing with her signature paddle from Prince for all of that run. Here a quick look at her introducing the paddle in 2019.
Jardim's 5 year deal with Prince expired this year and left the pickleball legend as a free agent in the paddle game.
Free Agent
Jardim is one of the most recognizable players on tour. As such, she is one of the most valuable free agents for any paddle brand. Her post above left fans wondering who she choose next.
Today, Jardim announced that JOOLA was the winner. She joins former mixed doubles partner Ben Johns on team JOOLA and appears to be using his signature Hyperion paddle.
GET THE NEW BEN JOHNS HYPERION PADDLE AT FROMUTH PICKLEBALL. If you snag anything else before you checkout, get 10% off with 10DINK (exclusions apply).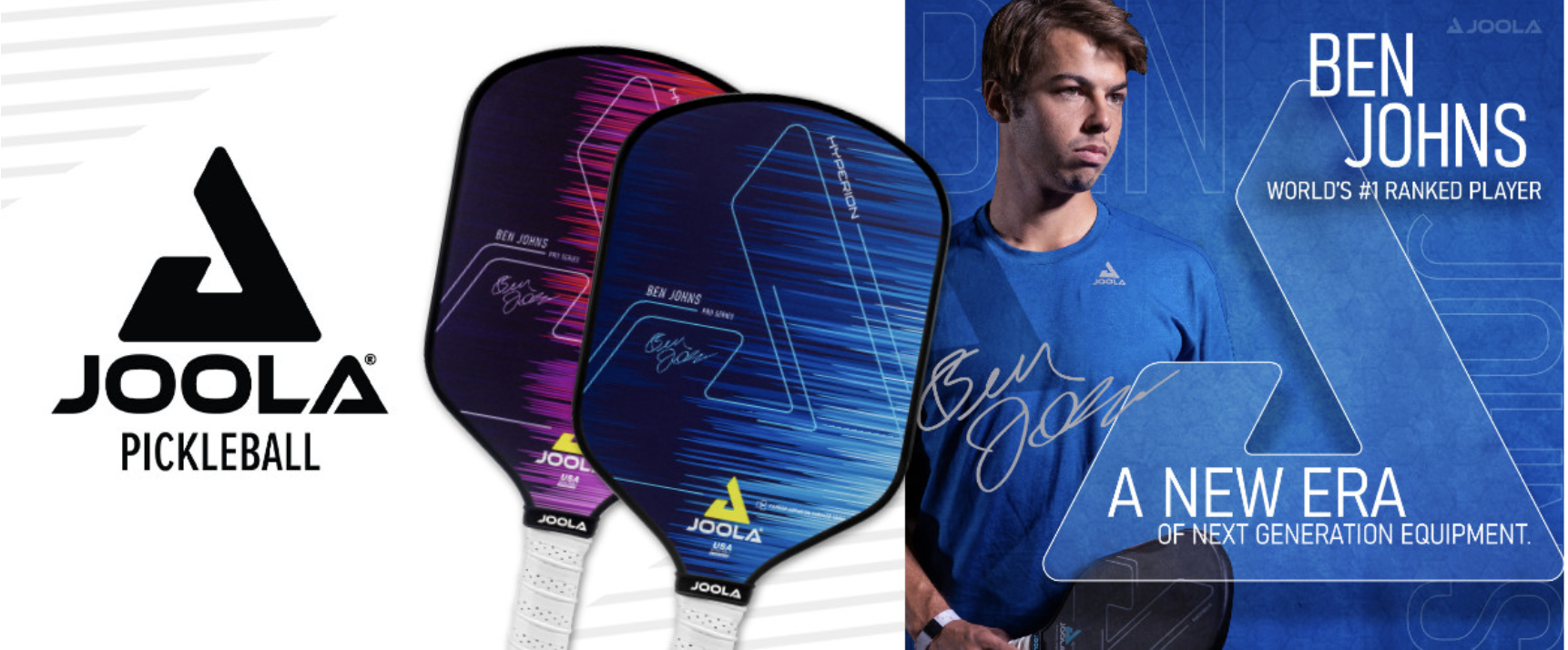 One More Year?
Jardim's statement in December explained that she would be retiring following the 2022 season.  It's a little bit curious that she would be signing on with a new brand if she plans to retire. The hope is that is a sign she might be sticking around for longer than just this year.
There's no doubt that Jardim would be one of the biggest names in the game whether or not she is on tour. Jardim runs the Peak Performance Academy in Naples, FL where she trains thousands of players.
She also has one of the biggest followings online between her social media and YouTube. Click subscribe if you aren't following yet. She provides some of the best tips in the game.
Team Joola
Jardim joins the growing roster of players signed with JOOLA. They debuted their paddles in April this year. This year they have signed Anna Bright, Chuck Taylor, Federico Staksrud and Rachel Rettger.
Jardim was already scary to see on the other side of the net. A new paddle should have other players worried. Look for her to compete for the first time with a JOOLA stick at this week's Beer City Open.