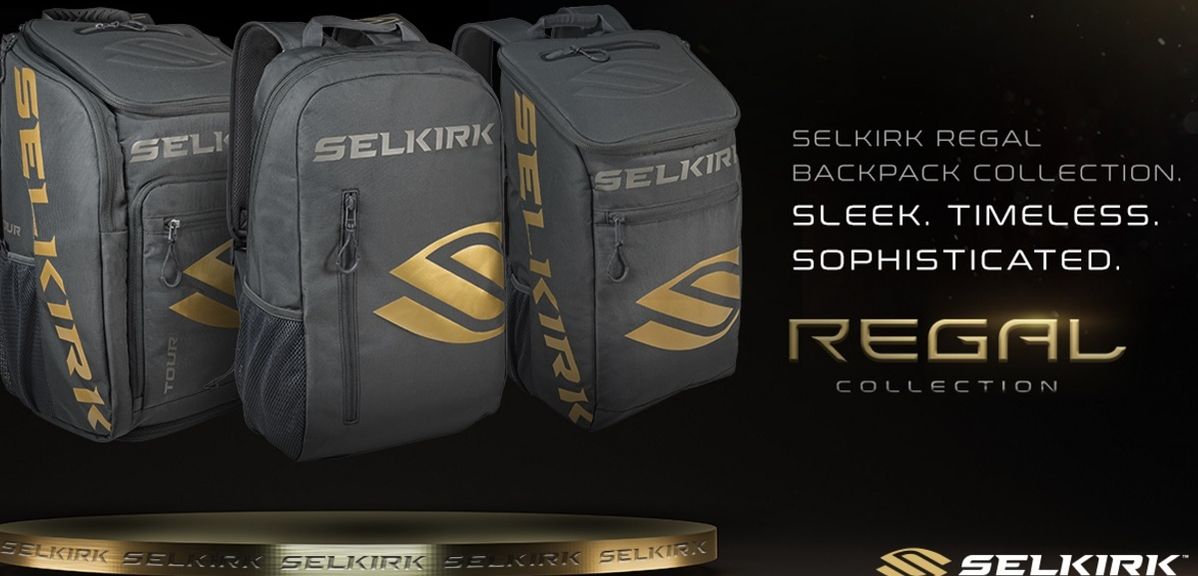 The new Selkirk Tour Performance Backpack just launched, adding finesse to the brand's existing backpack line.
Their tour bag is lighter than you'd expect and has gained a reputation for being one of the most popular bags in the game.
The pickleball bag with no compromise has received a facelift. Let's explore the changes: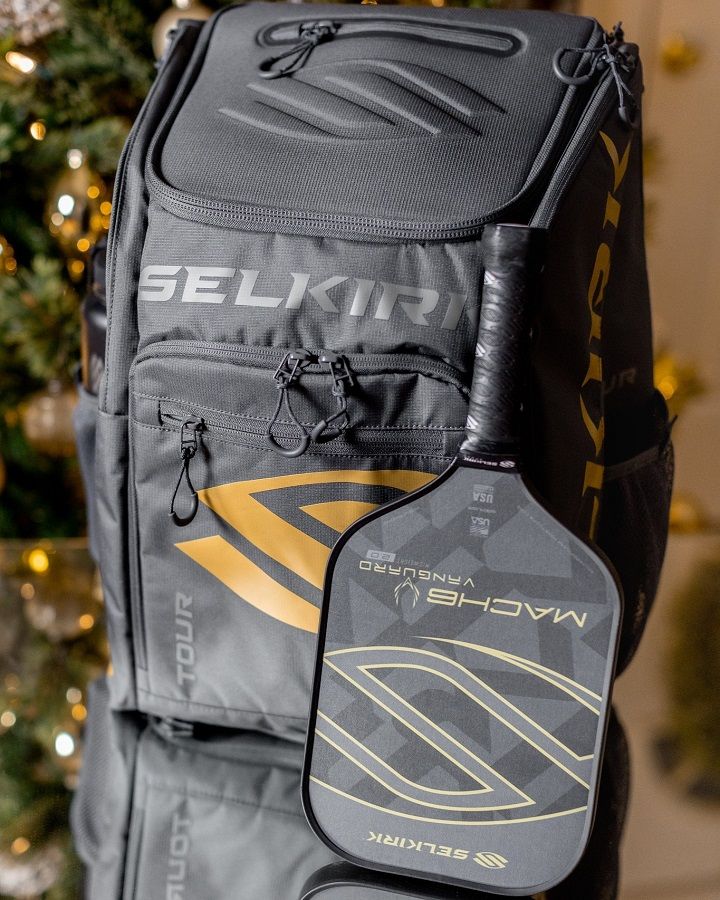 An upgraded +V11 Polyfiber Performance material was the building block of the bag, looking great and adding enhanced durability.
At only 3 pounds, the bag won't weigh you down, even when you pack in all of your gear.
A dedicated pouch for paddles holds two, but there's room for so much more. Selkirk has designed the bag to include dedicated spaces for food & drink with thermal insulation; a ventilated shoe compartment; an extra-large main compartment for sweatshirts or other bulky items; a protected laptop sleeve which holds models up to 15 inches wide; three organizational pockets for small items with extra zippers; another protected front pocket to hold keys, a cell phone, etc; and, of course, larger mesh pockets for water bottles.
The problem with dedicated bags is that all that storage can come at the cost of a confusing layout. Knowing players need quick access to their gear, Selkirk designed these bags to provide more than one access point to main compartments, making it quick and easy to get to the gear you need in the moment.
Listen to what real customers have said about the design:
This bag is absolutely perfect for a long day/weekend of pickleball. With the dedicated shoe compartment to keep your clothes and gear from smelling bad, the dedicated cooler compartment to keep snacks fresh, and all the interior pockets to keep things organized.
There is plenty of space inside for balls, towels, and anything else you need to bring or travel with. The inside compartment has three individual pockets that keep all your items organized.
Learn more about Selkirk's Regal Backpacks here.