When a Hollywood power couple invites you to play pickleball, you go.
Randall Emmett, Hollywood producer of films like the Irishman, Lone Survivor, and Amityville Horror. Lala Kent – Reality TV Star (Vanderpump Rules) and model. You may know this power couple from their work on Hollywood films, their stints on reality TV, or more relevant to our world, their partnership with Franklin Pickleball, and their close relationship with Ben Johns.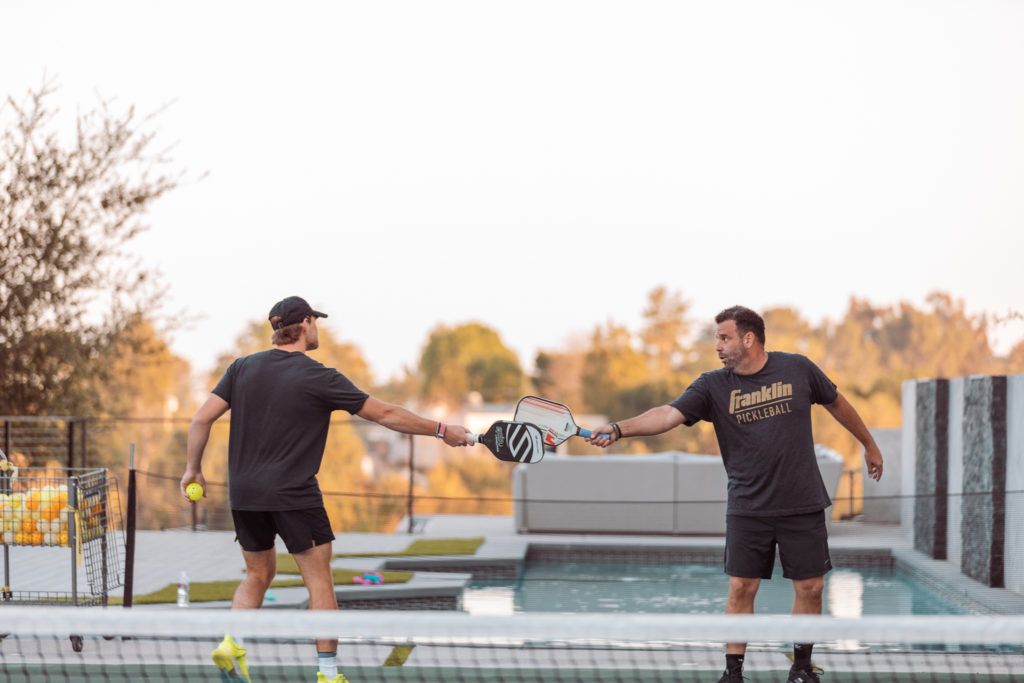 Our story begins in Santa Monica, California. The Dink van just arrived in town after stops in Las Vegas and Joshua Tree National Forest en route to Newport Beach for the PPA Tour Newport Doubles Shootout.
We (Jack and Thomas) sat around the circular coffee table sending emails and editing footage as we chatted with Dink Cousin, Lindsay. With no plans and a newsletter to write, there wasn't much on the docket.
I (Thomas) pulled up the dink Instagram account to post some recently finished photos to find an unfamiliar direct message from, you guessed it, Randall Emmett. It was four words: "Come to my house." Lindsay's eyes lit up: "we're going," she exclaimed.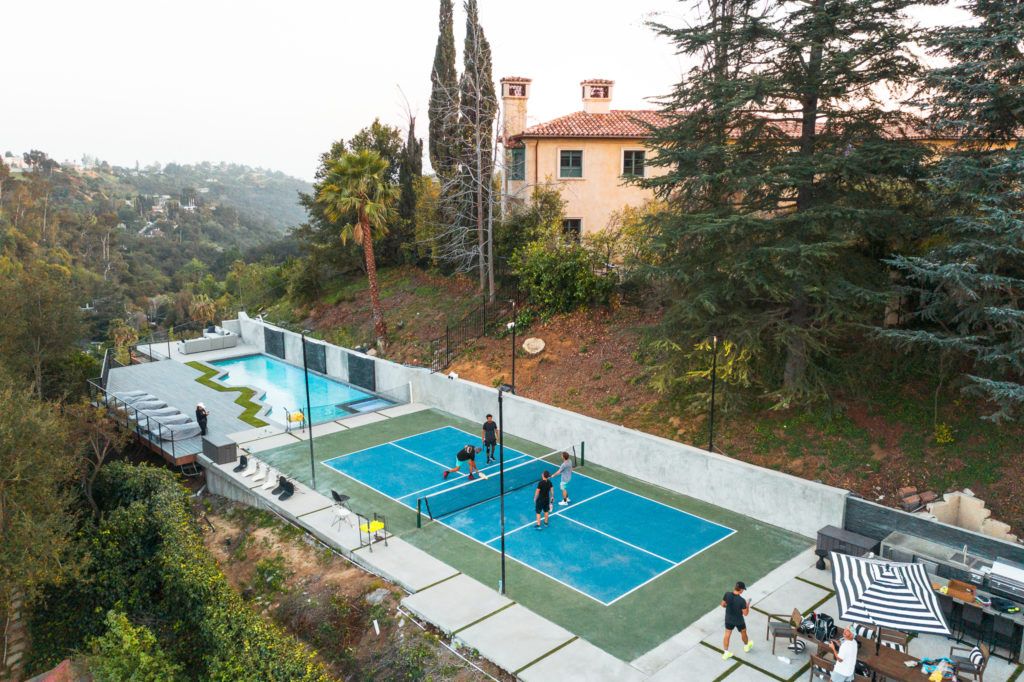 We packed into the van and hauled across town and up into the Hollywood Hills to Randall and Lala's home in Bel Air. Overlooking the hills and valleys, the court was already active with a number of the 'regulars'. We jumped into the action almost immediately. Lala and Randall could not have been more welcoming and down to Earth. The couple welcomed their first child together, daughter Ocean, to the world on March 15, a little more than two weeks before our spontaneous pickleball meet-up.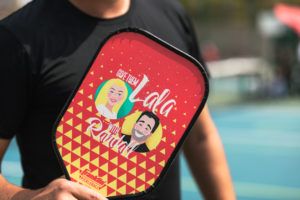 As we played, a man from FedEx delivered a package to the court. Randall seemed to know what it was as he rushed to open it. Sure enough, he pulled out the new Franklin 'Give them Lala…With Randall pickleball paddle. You may have seen it in the Franklin Pickleball commercial featuring professional pickleball players Ben Johns and Wes Burrows.

In all, we played about three hours of pickleball with Randall, Burrows, and a few more of their friends. I won't go into details, but let's just say it got a little competitive and certain people weren't shy about the trash talk.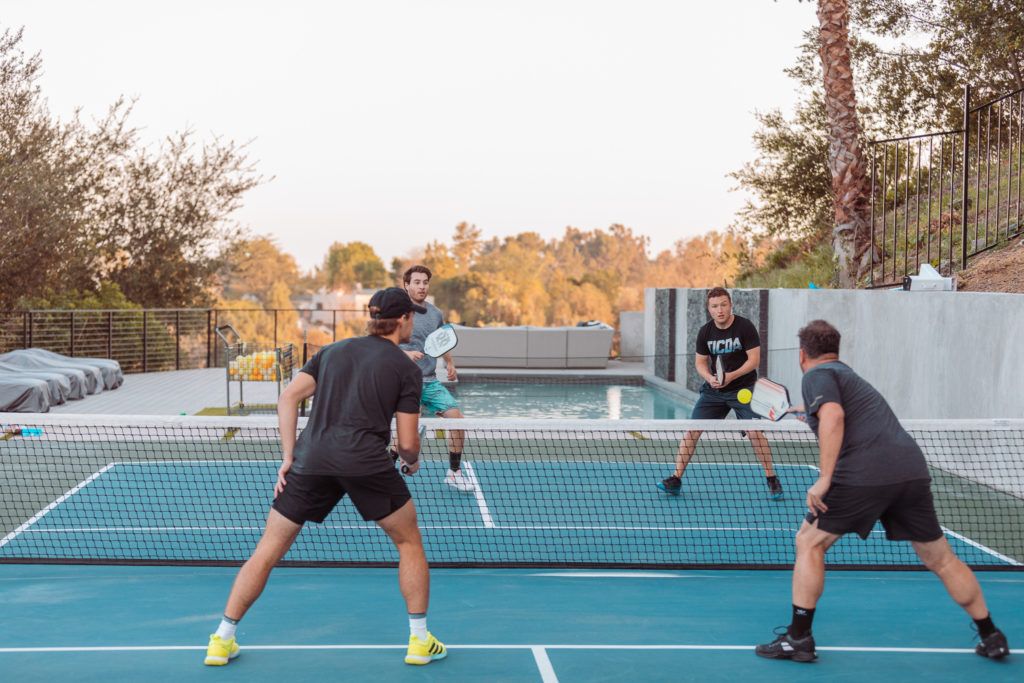 Eventually, Randall and Lala were summoned to a meeting by one of their assistants. We pulled out some Dink merch for the crew, said goodbye, and were on our way.
We learned a couple of lessons that day:
1. When a Hollywood power couple tells you to come over, you go.
2. Pickleball is a strange and beautiful thing.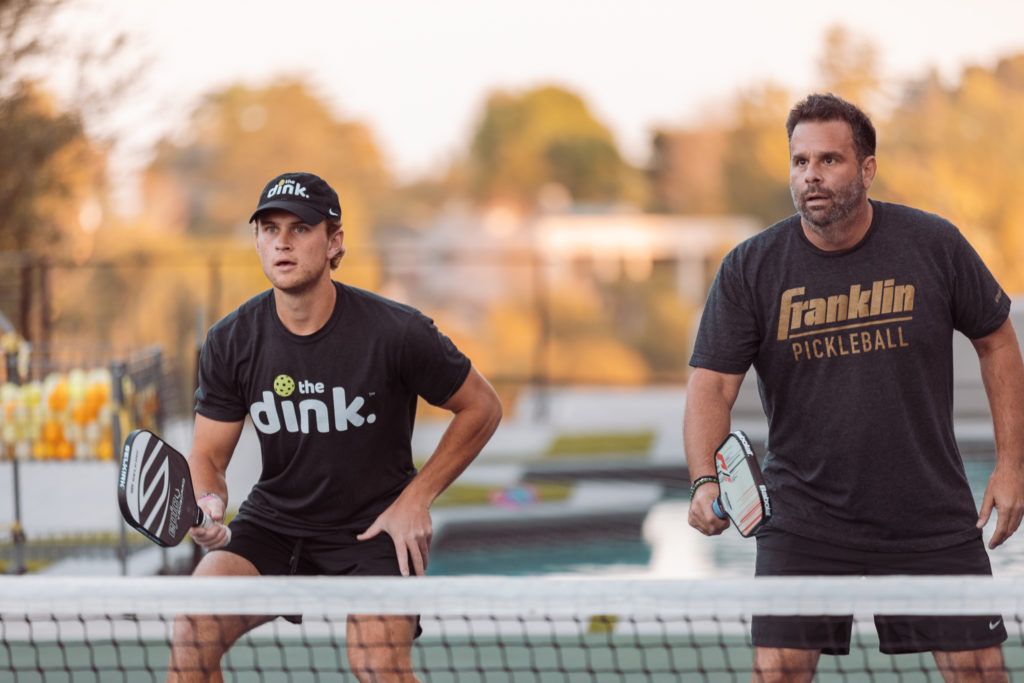 Shopping official 'the dink' merch is always a good idea, as well.