Tomorrow starts the PPA Grand Slam tour stop, the Atlanta Open from the Lifetime fitness in Peachtree Corners, GA. The Atlanta Open was a fan and pro favorite destination on last year's tour. The stadium tennis court is converted into 3 championship courts that can all be easily be viewed from one seat.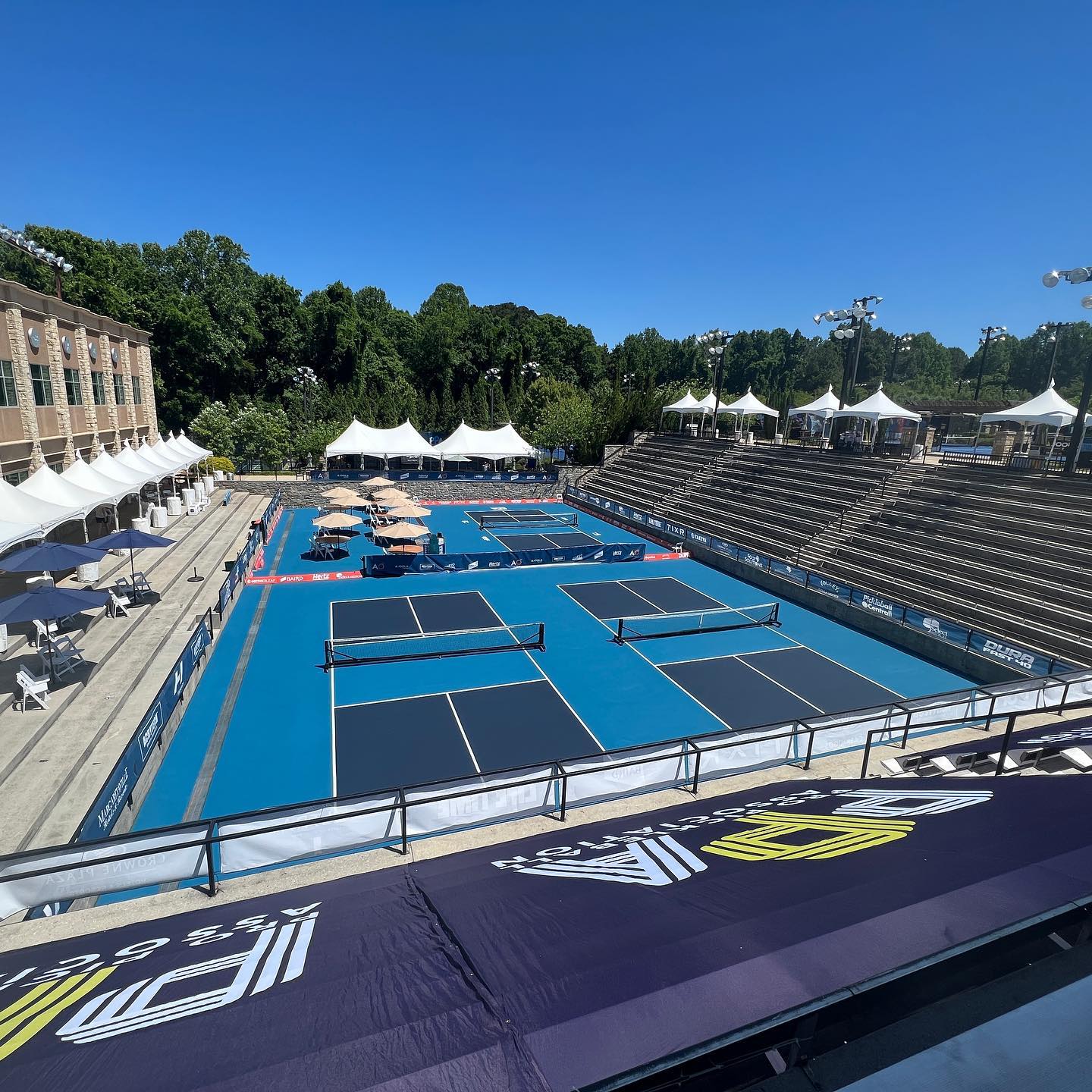 The Grand Slam designation is drawing a massive player pool including a couple of stars we have not seen in over a month. Ben Johns and the Waters missed the NC tour stop and will be playing in their first tournament since the US Open for Johns and PPA Red Rock Open for the Waters.
Singles
At this event last year Ben Johns was in the middle of his historic undefeated run. He struggled with Jay Devilliers in the main draw but was able to keep the streak alive. It looks Jay won't be back for this one and it turns out there is no Ben Johns in singles.
This leaves an open field with the top 3 seeds being Tyson McGuffin, Ryan Sherry and Tyler Loong. Can one of the new young guns in the field climb the podium at the grand slam in ATL?

This women's singles field continues to get more stacked and this is one of the largest draws to date. It includes almost everyone that has won a pro gold this year.
The front runner Anna Leigh Waters will have to defeat the likes of Catherine Parenteau, Callie Smith, Lea Jansen, Parris Todd and Anna Bright to keep her streak alive. This event will also be a great indicator of how top talent on the APP Tour fits in the PPA standings.
Mixed Doubles
We all know the story in mixed doubles for 2022. It has been dominated by Waters and Johns. Unless there is a fair amount of rust in an early round, don't expect that to change.
Riley Newman and Catherine Parenteau took gold at PPA North Carolina Open and will be looking to repeat here. They defeated Matt and Lucy in the finals and we could see a rematch of that in the semifinals here.
A newer team to keep an eye on is Yana Grechkina and Thomas Wilson. They both pack powerful forehands that can end a point from anywhere on the court. But surviving and advancing through this loaded mixed doubles field will be no easy task.
Doubles
Lea Jansen and Catherine Parenteau's win in North Carolina provided a little more parity in the women's doubles game. Kovalova & Smith and the Waters have been trading titles in 2022 but it's possible we see a shake up on the podium this week.
Jessie Irvine will be paired again with Anna Bright and Lauren Stratman and Irina Tereschenko will be looking to recapture a little magic from late last year.
In the men's game Collin Johns will be happy to have Ben back on his side after missing the podium in NC. It has been a two horse race in this division as well but the new super team of JW Johnson and Dekel Bar will be trying to steal a spot on Championship Sunday.

Keep an eye out for Anderson Scarpa and Greg Dow who had a strong showing in NC. They always bring upset potential and will be looking to capitalize on gaining some ground in standings.
Stream It
Catch the event like on the PPATV youtube channel with singles starting on Thursday morning.