There are two triple crown possibilities in play today. Anna Leigh Waters and Ben Johns will be playing all day long and could walk away with three gold medals.
Schedule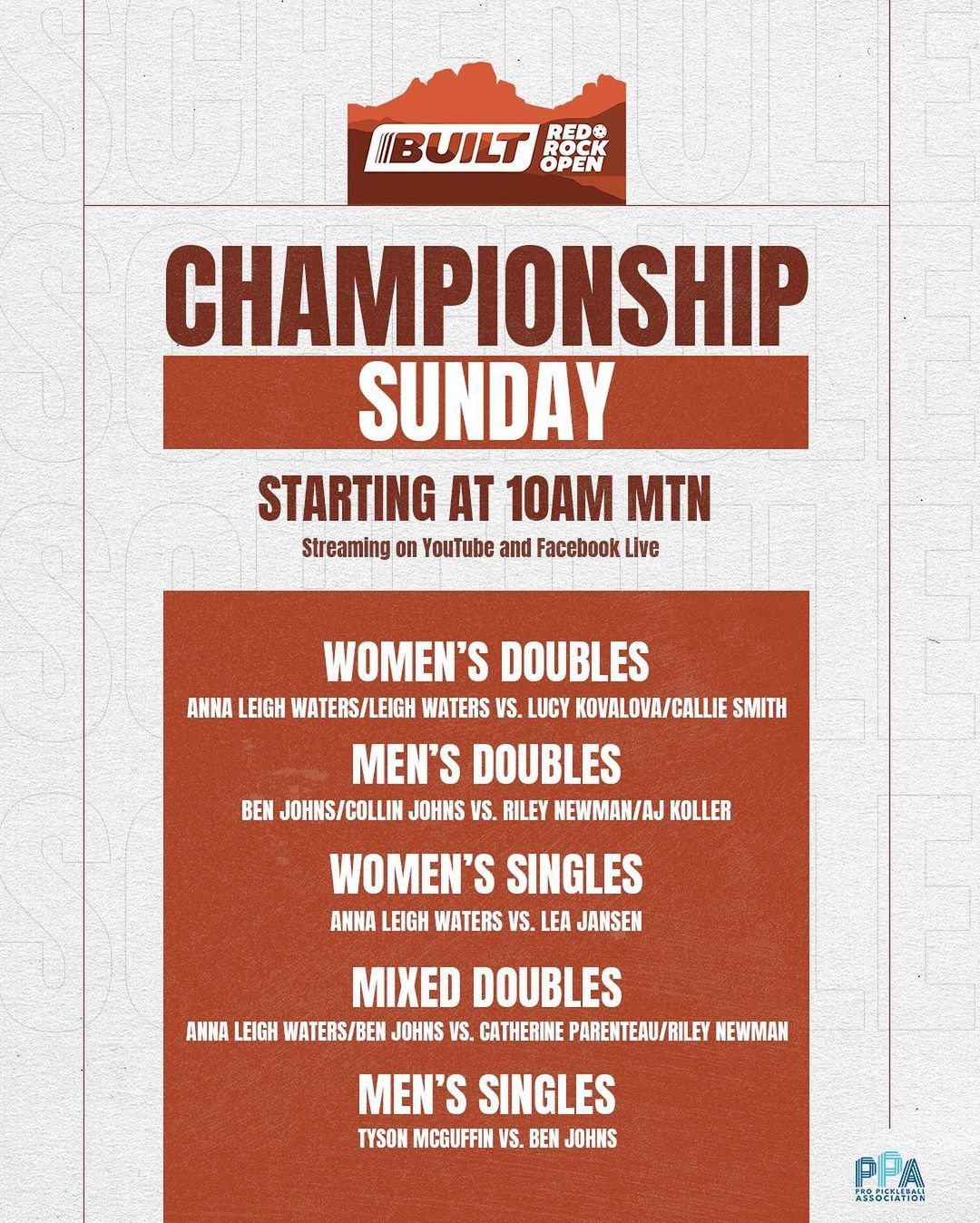 Qualifying
The women's divisions have been the most exciting at the PPA Red Rock Open. A deeper singles field created great matchups throughout the bracket. Anna Leigh Waters had one of her biggest tests of the year against Parris Todd in the quarterfinals 13-11, 12-10. And the bronze medal match was an instant classic between Callie Smith and Anna Bright. Bright walked away with the bronze in singles.
A partner spilt in women's doubles made the women's field deeper. This opened the door for a bit of a surprise team, Susannah Barr and Lauren Stratman taking bronze.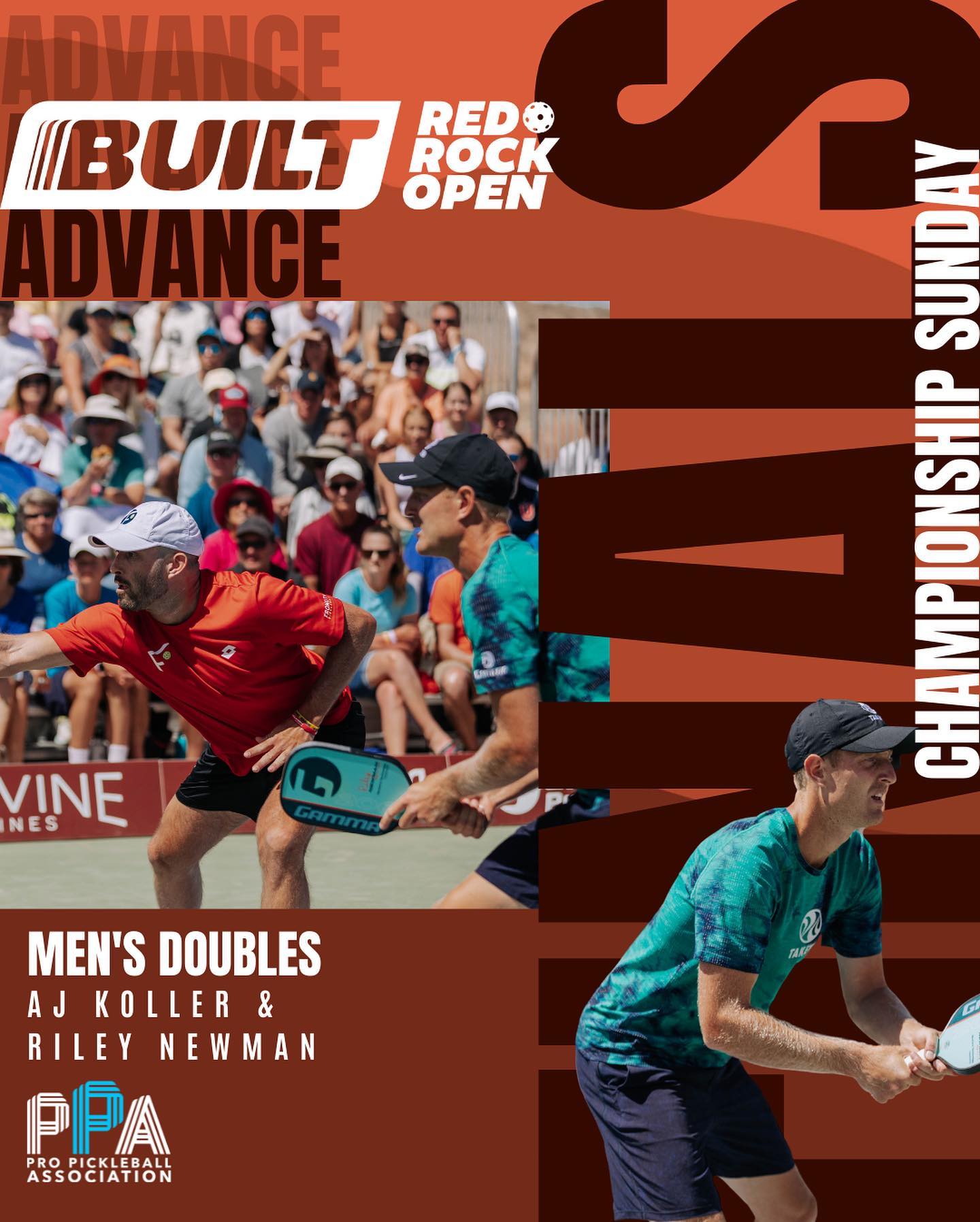 PREORDER YOUR CRBN NOW AND GET 10% WITH CODE THEDINK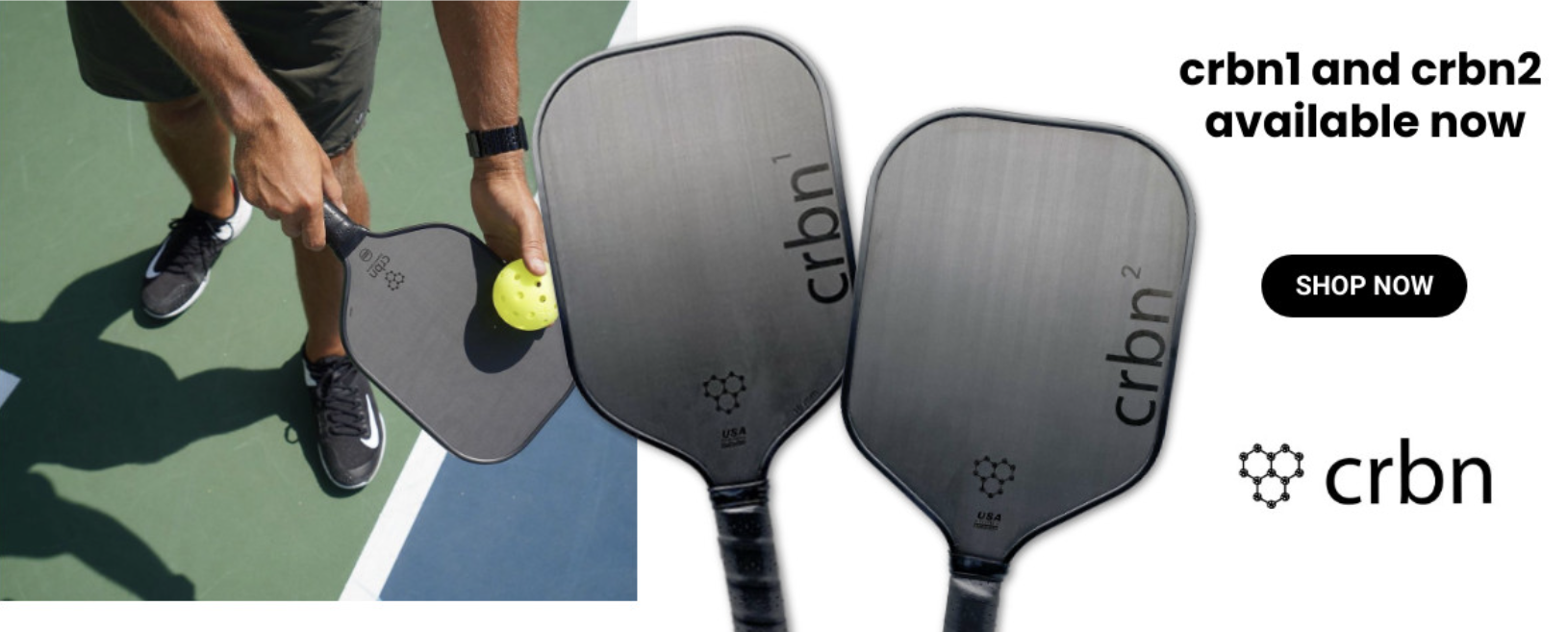 Familiar Faces
Championship Sunday is filled with all of the usual suspects. But this time AJ Koller and Riley Newman are playing together with Matt Wright forced to miss the event. They beat the Johns brothers at the PPA Championships last year. This will be the first rematch we see of that matchup.