The Pro Pickleball Association has announced plans to create team-based events in 2022. More team-based pickleball means more excitement and opportunity around the game of pickleball. The full details of this announcement are scheduled to come out on February 1st.

We all got a taste of what team pickleball couple be last year and it sounds like we are going to get a lot more this year. This news continues the shift that we have seen in the pickleball landscape over the past two weeks.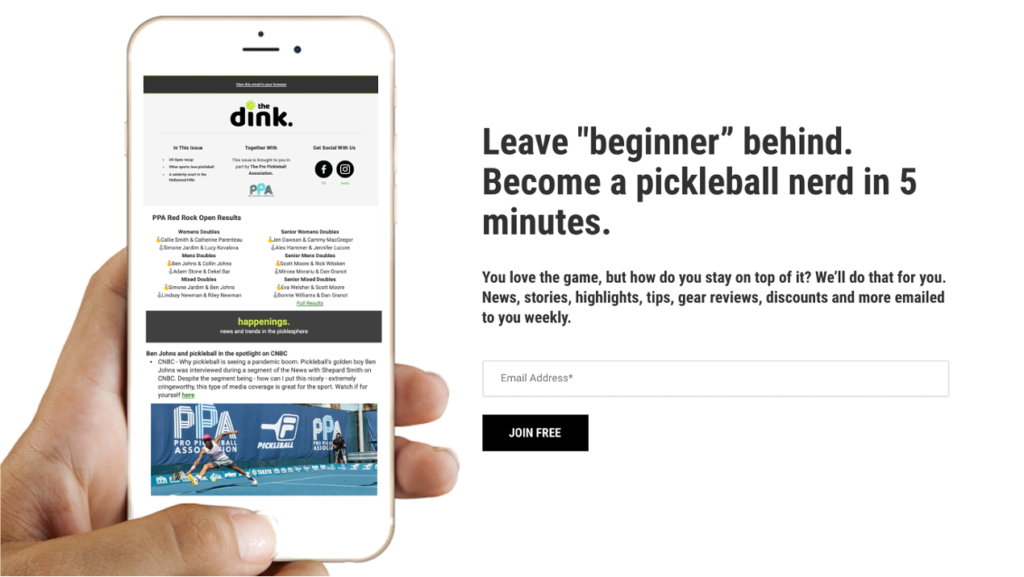 If you haven't kept up on the news go ahead and check out our last two posts covering Dundon Capital Partners investing in the PPA and the APP forming a partnership with Major League Pickleball.
From The Dink Newsletter's Jan 5 issue: In addition to taking a majority investment from billionaire Tom Dundon's private equity firm, the PPA went all out in signing pros for the 2022 season and beyond. Just before the new year, it was announced that Lea Jansen, AJ Koller, Thomas Wilson, Jay Devilliers, Lauren Stratman, Callan Dawson, Pat Smith and Rob Nunnery had all signed with the PPA. Yesterday it was announced that veteran Steve Deakin and Utahn Spencer Smith have signed as well.
GUARANTEED TO RAPIDLY IMPROVE YOUR PICKLEBALL GAME OR YOUR MONEY BACK! GET 10% OFF WITH CODE THEDINK


This is not the end of the news from the pickleball world. We are expecting more announcements within the next two weeks and it sounds like even more coming in February. Sign up for the dink newsletter and follow thedinkpickleball on Instagram and Facebook to keep up with the action.