No Man's Land's Pickleball broke news that the Pro Pickleball Association, Pickleball Central, and pickleballtournaments.com have been sold to Dundon Capital Partners led by Tom Dundon. Dundon is the owner of the NHL's Carolina Hurricanes and was chairman of the Alliance of American Football league that was short-lived in 2019.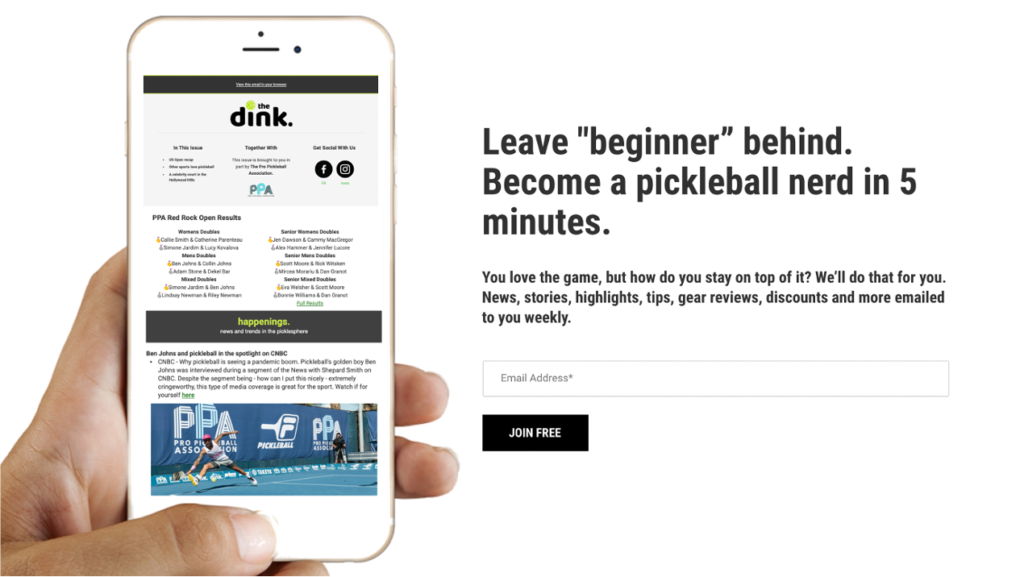 This purchase is groundbreaking on the pickleball landscape and unites two of the major forces in pickleball. Pickleball Central and its affiliate pickleballtournaments.com under one roof with the PPA gives the Dundon group a controlling stake of what professional pickleball will look like moving forward.
Dundon is a pickleball fanatic so we have to assume the game is in good hands. Commissioner and tour co-founder Connor Pardoe will stay on and help run the league for at least the next three years. His guidance has helped bring the game into the spotlight and this financial backing will help grow the game to even greater heights.
A major owner from one of the major 4 sports means bigger things for pickleball. The Hurricanes are sponsored by PNC Bank, Lenovo, Invisalign, and other local sponsors. The connections of the Dundon Capital group could help bring in large sponsors like these and members of their portfolio like Carvana to pickleball. This would build off the success that the PPA has already experienced.
GUARANTEED TO RAPIDLY IMPROVE YOUR PICKLEBALL GAME OR YOUR MONEY BACK! GET 10% OFF WITH CODE THEDINK

I would also expect big changes to come from pickleballtournaments.com after seeing a press release from Pickleball Central. The release stated that a "multi-million dollar commitment to enhance and extend the capabilities of the Pickleball Tournament's state-of-the-art technology platform." All players in the pickleball community can benefit from an enhanced experience using pickleballtournaments.com and there is a lot of room to improve.
This announcement is big news for pickleball and we're excited to see what the new owners have in store for the 2022 season.
You can find the original No Man's Land Pickleball article here.