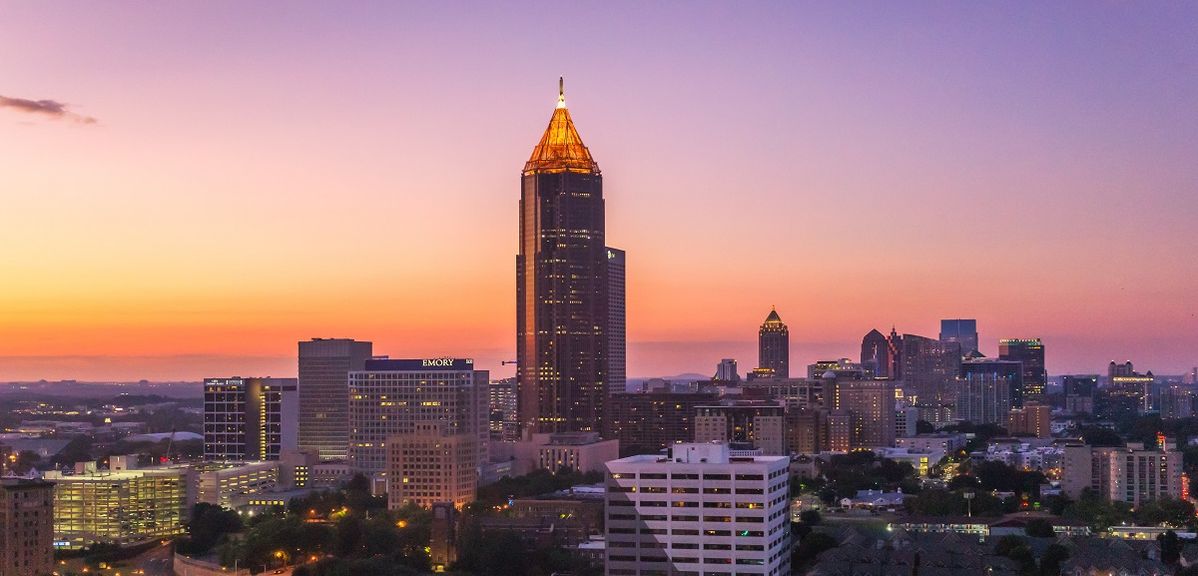 where to play
Best Places to Play Pickleball in Atlanta: Courts, Times, Everything You Need to Know
Atlanta, the bustling capital of Georgia, is a city that never fails to captivate its visitors. It is a wonderful city that has been shaped by its rich history, from the pivotal role it played in the civil rights movement to its status as a hub for the film industry.
Atlanta is constantly evolving with new developments and changes every single day. This helps explain why the pickleball craze has so easily spread throughout the city and become one of the top 10 most popular places to play in the country.
So, whether you're looking to explore the city's rich culture and history or get in a game of pickleball, Atlanta is the place to be.
Keep reading below, as we have highlighted some of the best places to play pickleball around the city.
Shaw Park Pickleball – 800 Shaw Park Rd, Marietta, GA 30066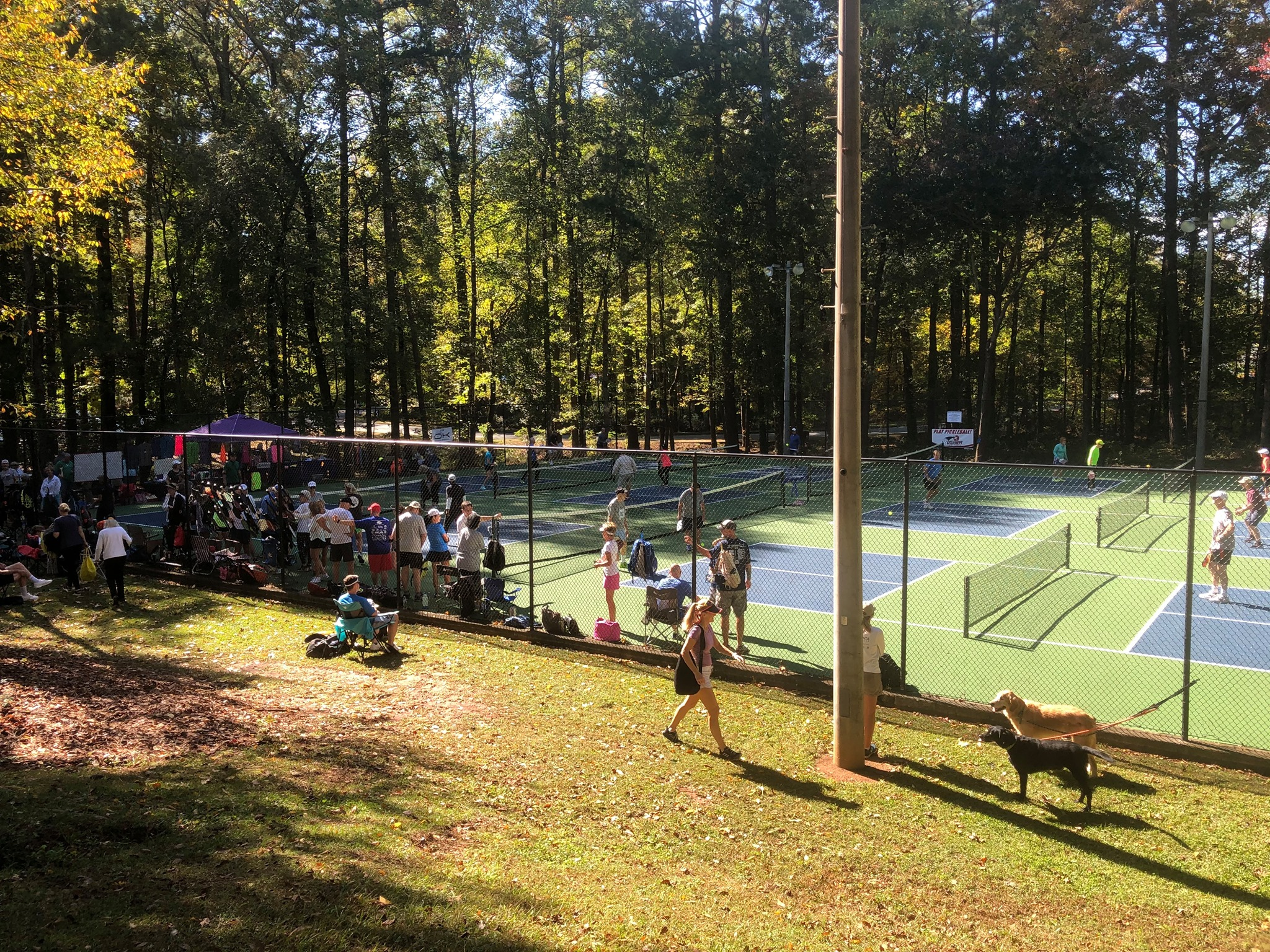 About 25 minutes north of Atlanta lies Marietta, Georgia. Here you will find Shaw Park, which is what locals claim to be the prime place to play pickleball in the greater Atlanta area! Be sure to show up at a good hour, because these courts get busy in the evenings and on weekends with talented players from all around.
Shaw park currently has 9 outdoor pickleball courts, 6 of which are fenced in dedicated courts. The other 3 are on a basketball court, 1 of which requires a portable net. There are automatic lights for nighttime play. We definitely recommend checking this spot out.
Open Times: 7am - 11pm
Cost: Free
---
Bunten Road Park – 3180 Bunten Rd, Duluth, GA 30096
Beautiful day? Perfect. Pouring rain? No problem! The pickleball courts at Bunten Road Park got you covered (literally). With 4 outdoor courts, and 2 indoor courts, you get the best of both works. Lights for night play and bathrooms are included as well.
Open Times: Free Play Mon/Wed/Fri 6:30am-8:30pm
Cost: Free
---
Sandy Springs Tennis Center – 500 Abernathy Rd NE, Atlanta, GA 30328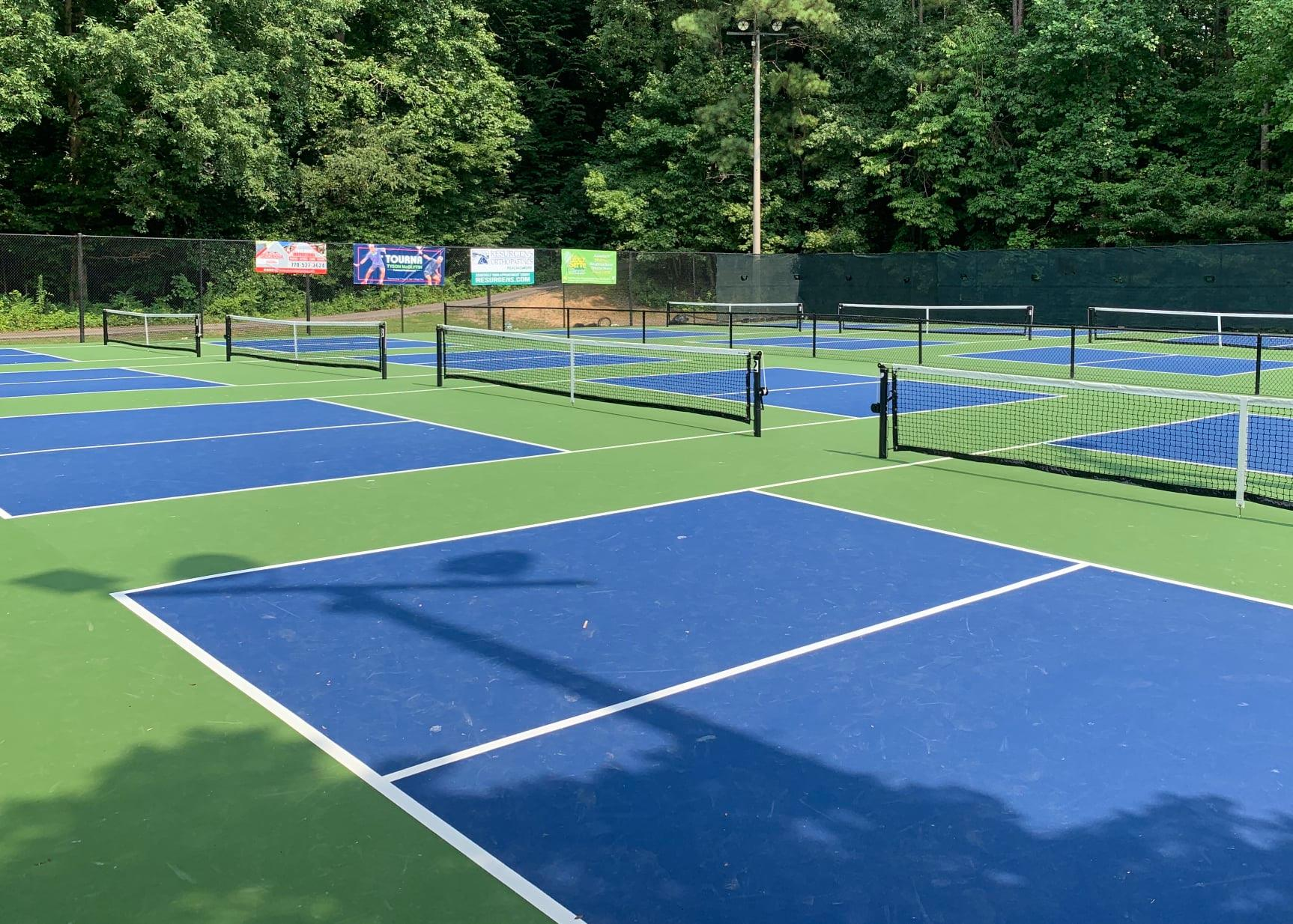 This place has it all. Weekly clinics, drop in mixers, ladder play, special workshops, private events, you name it! If you are looking to elevate your game, you can do one hour drill sessions for only $20. Want more one on one time? They have 5 pickleball pros on site for lessons.
In total, Sandy Springs has 22 hard tennis courts, 4 clay tennis courts, and 8 permanent pickleball courts with 30 LED lights. You can't go wrong here!
Open Times & Cost: See their website for details on reserving a court and open play times
---
DeKalb Tennis Center – 1400 McConnel Dr., Decatur, GA 30033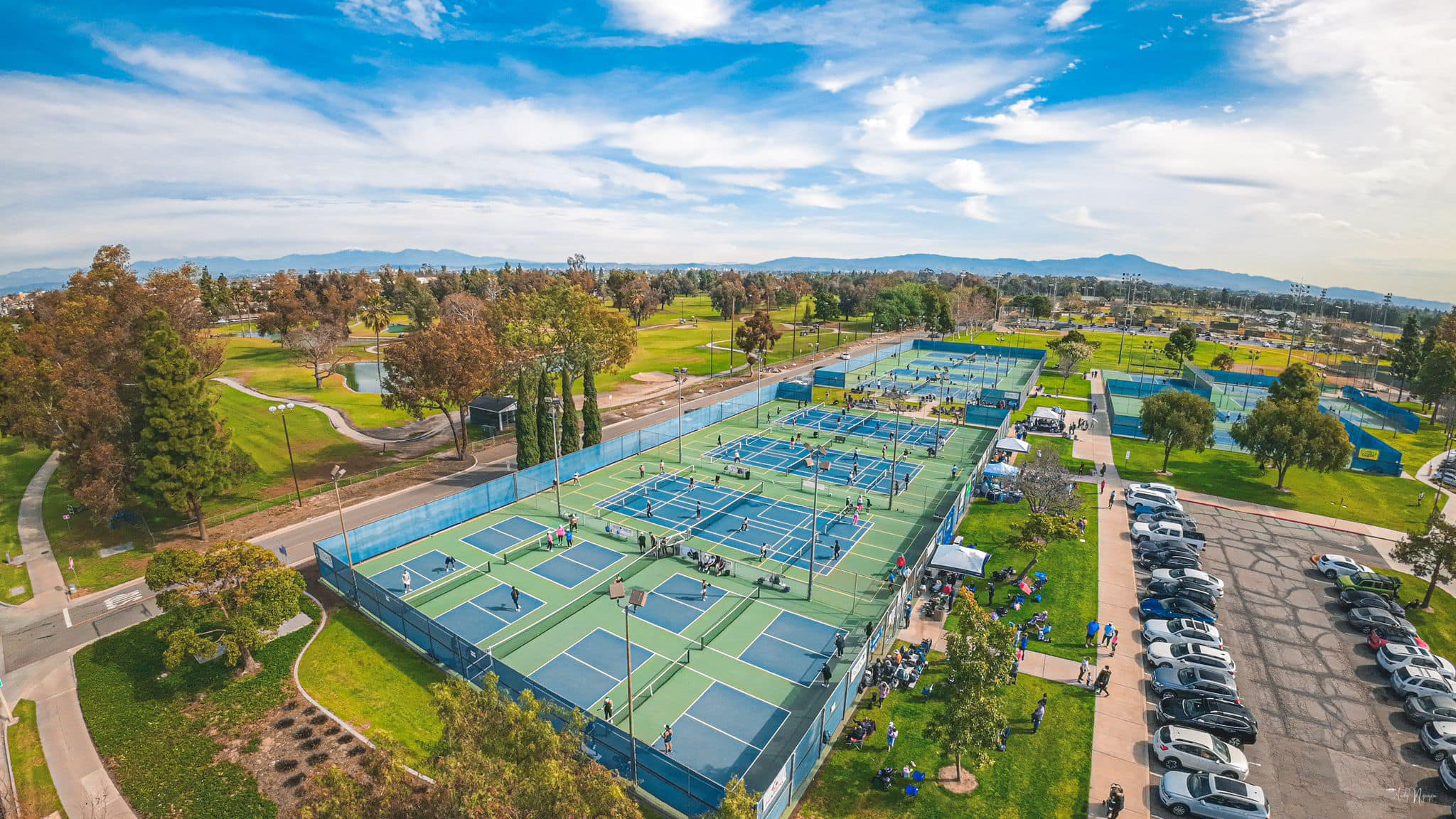 DeKalb is very reminiscent of our last feature. This amazing facility also has the works: Leagues, round robins, classes for all levels, tournaments, and lessons!
They also have 6 outdoor dedicated pickleball courts with lights for your late night pickle sessions. Please see their website here for details regarding fees and court availability.
We also recommend following their Facebook Page, which posts updates consistently and features their outstanding local players.
Pro Shop Hours:
Monday – Thursday: 9:00am - 7:30pm
Saturday – Sunday: 9:00am - 5:00pm
---
Find your next game in seconds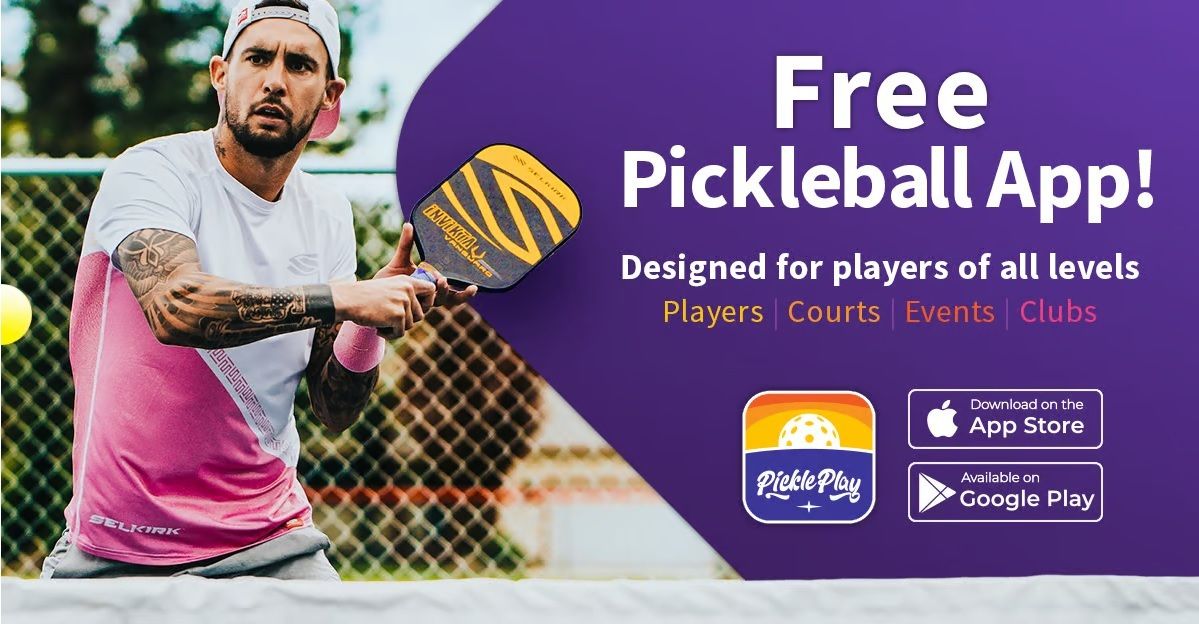 All your questions about where, when, and with whom to play pickleball: answered with one app.
Let PicklePlay help you find your next court, event, and even a squad to play with. Learn more here.