Have you ever wanted to see legendary quarterback Drew Brees, US Olympian & volleyball phenom Casey Patterson, or pop star Phillip Phillips on the pickleball court? Tune in to Selkirk's Picklebowl 2022 this afternoon from 3 to 7 EST.
The charitable event is hosted by 1996 Heisman Trophy winner Danny Wuerffel and pairs professional players with celebrities representing their alma maters.
Outside celebrities like NFL players Brandon Siler, Matt Stinchcomb, Connor Shaw, and Drew Brees aren't the only big names competing.
Pro pickleball players from all three professional leagues like Anna Leigh Waters, Leigh Waters, Parris Todd, Kyle Yates, and more will touch paddles with their celebrity team members. Here's the full list of pairings: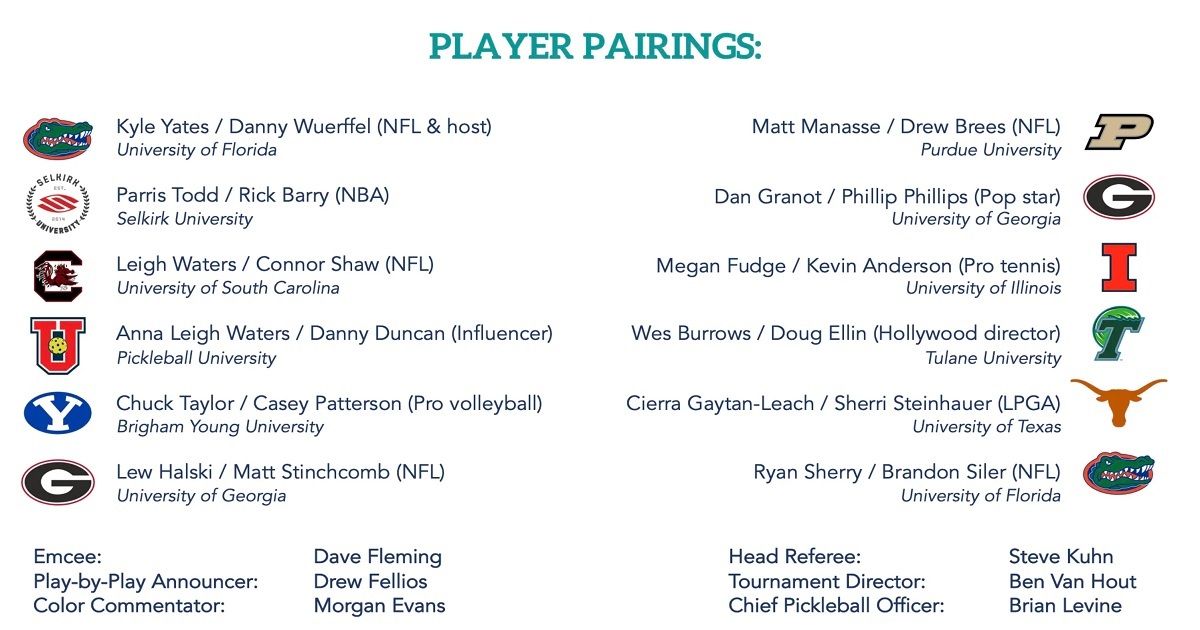 Major League Pickleball founder Steve Kuhn serves as the event's Head Ref, while professional announcer Drew Fellios covers the play-by-play.
The event will be streamed live this afternoon on Selkirk TV.
This year's Picklebowl will raise funds for Desire Street Ministries, an organization dedicated to supporting under-resourced neighborhoods.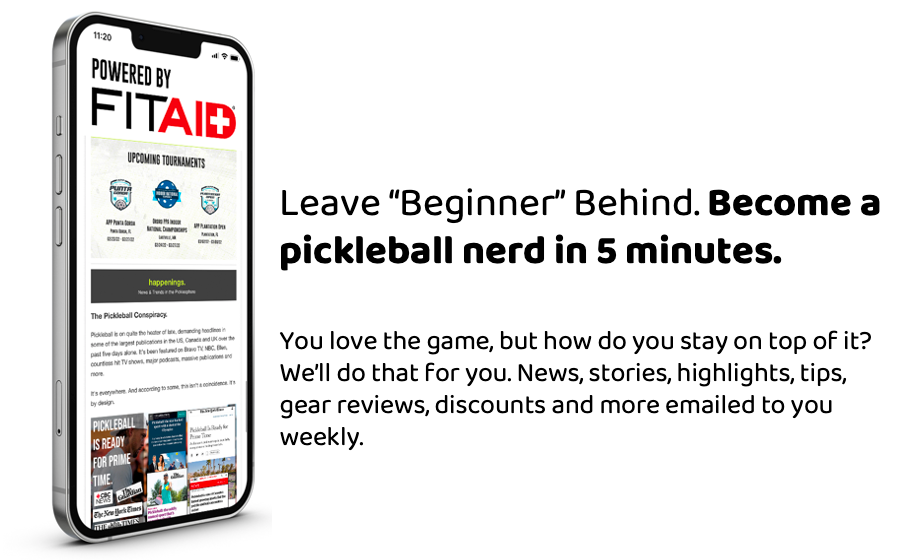 Read Next: The King has come to pickleball