Can't get enough pickleball? Now you can take it with you in the car or to the office. With the new rush of pickleballers rushing to find a microphone, there is bound to be a show that everyone can enjoy.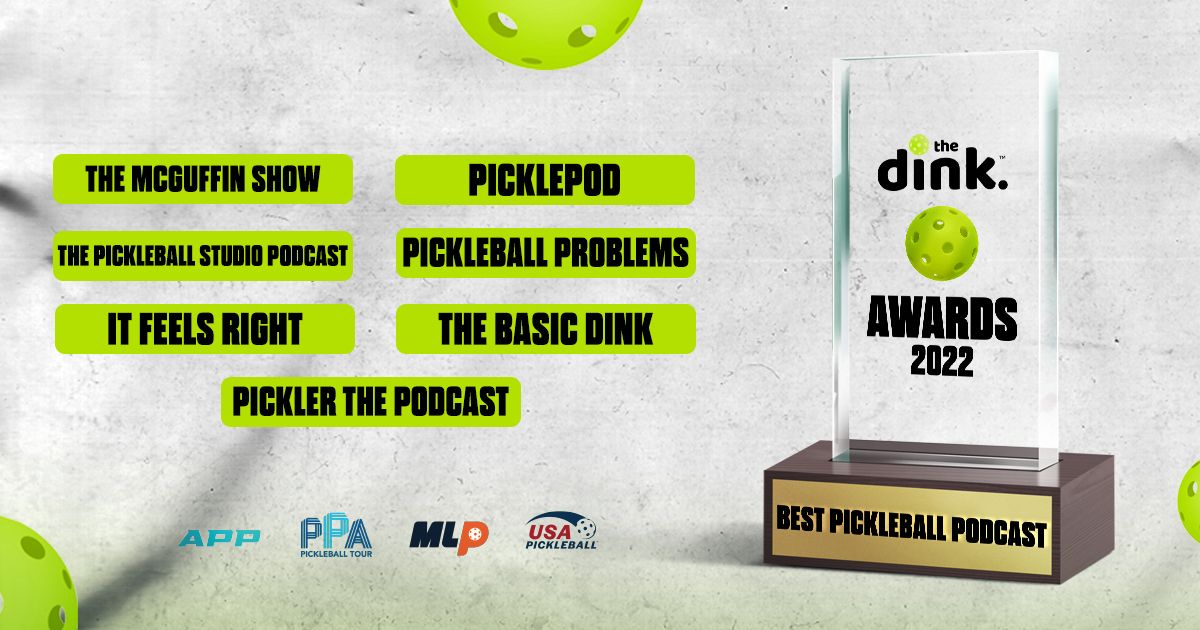 Here are the nominees for Pickleball Podcast of the Year in 2022:

About - The best Podcast in Pickleball - we're talking tournaments, rules, coaching tips, UFC, Seattle Seahawks, and who knows what other shenanigans may pop up.

About - Veteran top ranked pickleball pros Rob Nunnery and Adam Stone sit down to talk about anything and everything that just feels right. From the future of the pro game to improving as an amateur to whatever tv show is hot in the streets, Rob and Stone cover it all.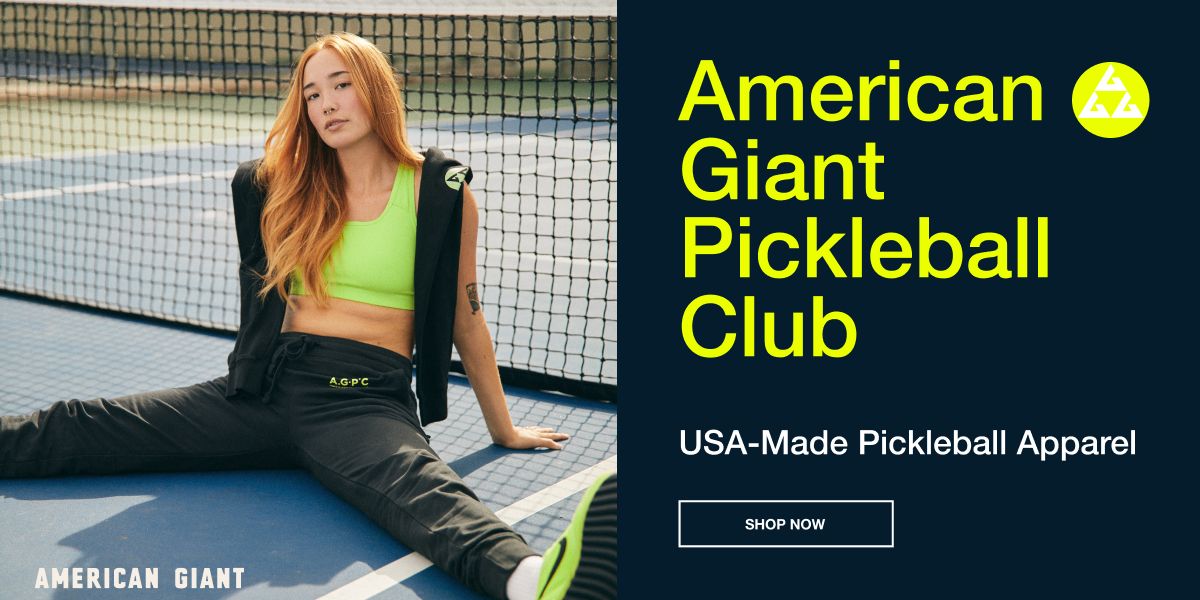 Take 20% off your first order from American Giant Pickleball Club with code DINK. Each durable, cotton piece is designed to breathe, stretch, and hold up to your hardest hits.

About - Amateur Pickleball Player and Influencer Sydney Steinaker created a solo pickleball-themed podcast detailing her mostly cringey and awkward pickleball tournament performances. Follow along her journey from beginner to semi-decent pickleball player and who knows, you may learn a thing or two along the way.

The Pickleball Studio podcast is hosted by Chris Olson and co-host Will Chaing where they deliver the latest news on all things related to Pickleball in a fun easy to digest conversational manner.

About- On "PicklePod", Thomas Shields and Tyson Apostol deliver an entrée of updates from around the Pickleball World. Some would say it's a "Picklers" dream podcast with the duo's loud and unfiltered insights commentating on the good, the bad, and even the ugly sides of the sport as Pickleball undeniably rockets towards mainstream adoption.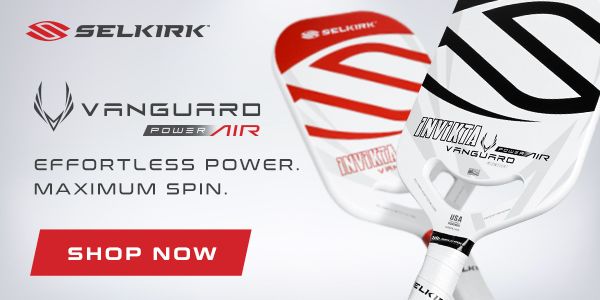 About - Mark Renneson answers your questions about all things pickleball. Record a voice memo on your phone and email it to mark@thirdshotsports.com

About - All things pickleball. Hosted by Pickler's founder, Stacie Townsend, and her mixed doubles pickleball partner, John "The People's Champ" Davison. #pickleball #playpickleball #growpickleball
If you want to keep up with everything pickleball, you've got to sign up for our newsletter. We break news faster than anyone in the game. Subscribe below: