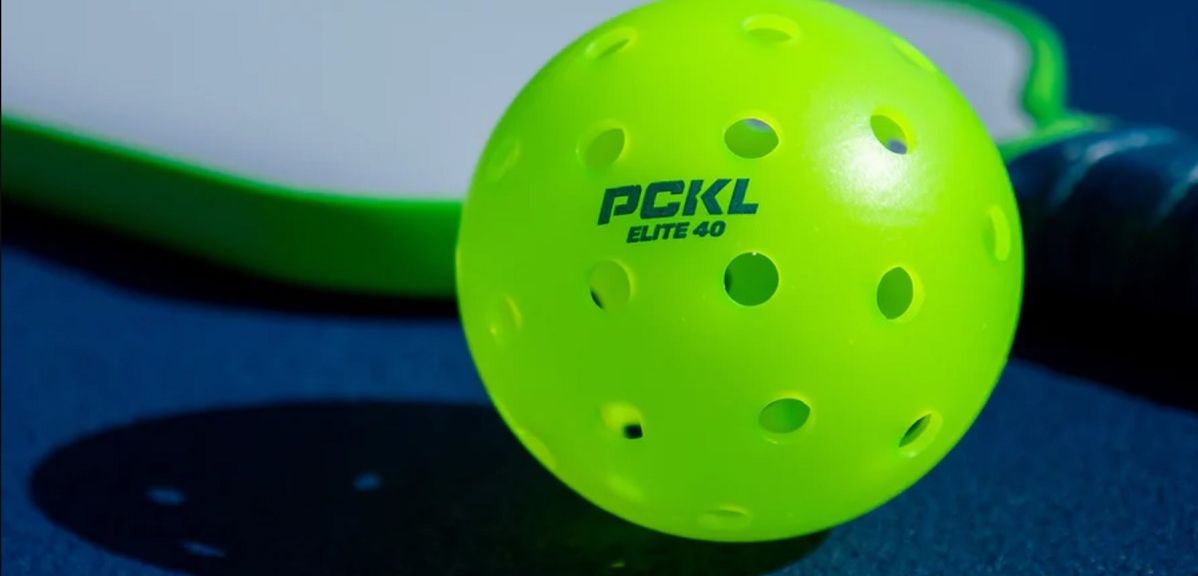 PCKL
PCKL's Elite40 Ball Selected as Official Ball of Amateur Pickleball Association & Southern Pickleball Association
Gear company PCKL, whose new Pro Series paddle we recently reviewed, has some more news for the pickleball community. They were recently selected as the official ball partner of both the Amateur Pickleball Association (APA) and the Southern Pickleball Association (SPA).
The newly launched PCKL Elite 40 ball will be in the hands of thousands of players in over 85 tournaments taking place across the United States this year, the company says in a press release.
APA is scheduled to host over 55 tournaments for the remainder of 2023, while the SPA adds another 30.
PCKL President & CEO Michael Gottfried said in the release, "I couldn't be more thrilled to announce that our Elite 40 ball has been selected for official tournament play. The APA and SPA are some of the best tournament organizers, and we look forward to seeing players across the country incorporate Elite 40 into their games."
Tom Davidson, CEO of the Amateur Pickleball Association added, "We are thrilled to partner with PCKL! Our ongoing goal is to partner with organizations that genuinely want to grow the game, bring communities together, and provide an enjoyable atmosphere of escapism. Understanding who PCKL is and the goals they have for the sport match seamlessly with the APA."
More from the press release:
Elite 40 pickleballs were developed for competitive and tournament play. The high-speed pickleballs feature a seamless, one-piece design made with an industry-exclusive blend of materials that maximize durability, even in cold temperatures.
The pickleballs include precise, machine-drilled holes that offer true flight, bounce, and playability. Beyond the tournaments, Elite 40 can be purchased online at www.pckl.com for $12.99.
Dan Granot, a top 10 senior professional pickleball player who prefers PCKL products while competing says of the new Elite 40 ball, "PCKL continues to impress with its innovation and efficiency in pickleball gear. I was lucky enough to receive one of the first samples of the Elite 40 and am already incorporating it into my practices."
---
If you want to keep up with everything pickleball, you've got to sign up for our newsletter. We break news faster than anyone in the game. Subscribe below: