Who is PCKL? PCKL is a paddle company based in Atlanta, GA that is run by a team of seasoned professionals. They focus on quality gear and creating amazing experiences for their customers.
They work hard on constantly improving their product design and making sure their gear lasts.
PCKL is targeting the market at an affordable price point with their high-performance paddle, the Pro Series at $120.
The PCKL Pro Series is the focus of the review today and all of my observations have come after a month of playing 4 times a week.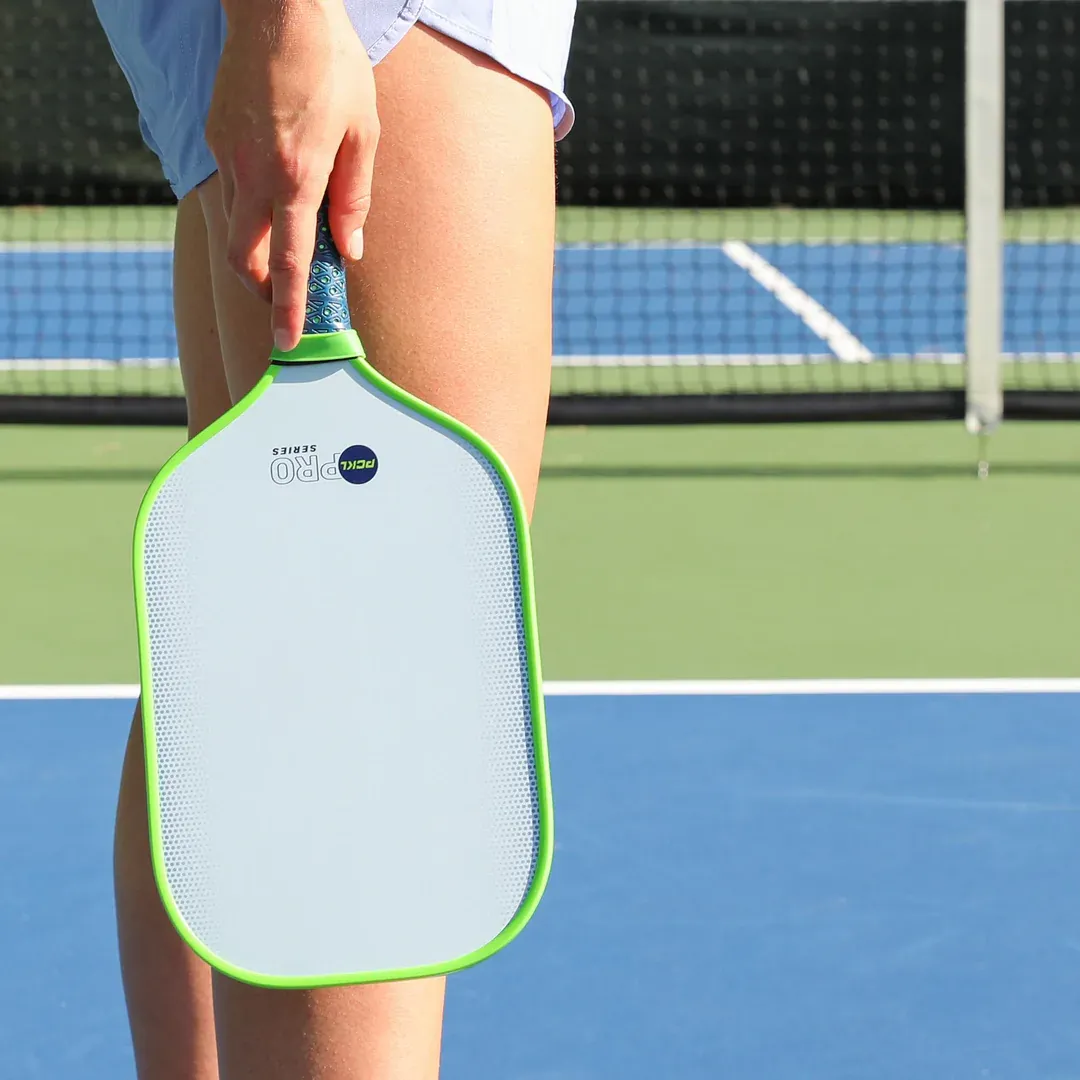 Control – 4/5
The PCKL Pro Series has a 10mm polypropylene honeycomb, so I came in expecting it to be a hard paddle to control as thinner paddles usually are. The sweet spot on this paddle is huge and I don't think it limits what you can do in any way.
The Pro Series had great control at the NVZ.  I could direct my dinks where I wanted, and I could place my 4th shots at my opponents' feet.  
I did not feel limited at all by the 10mm core when looking to place the ball where I wanted.  The control from anywhere on the court did not seem to be a problem.
The problem I had was with resets and blocking fast drives. This is where the light weight of the paddles and the thinner-than-average core can be felt.  
Power - 5/5
The Pro Series is one of the thinnest paddles on the market and it can slap the ball HARD.  
You will not have a problem generating power with this paddle, and if you are looking for something that can finish without having to put your whole body into the ball then this might work for you.
I was able to smash overheads with ease and hit hard drives with no issues.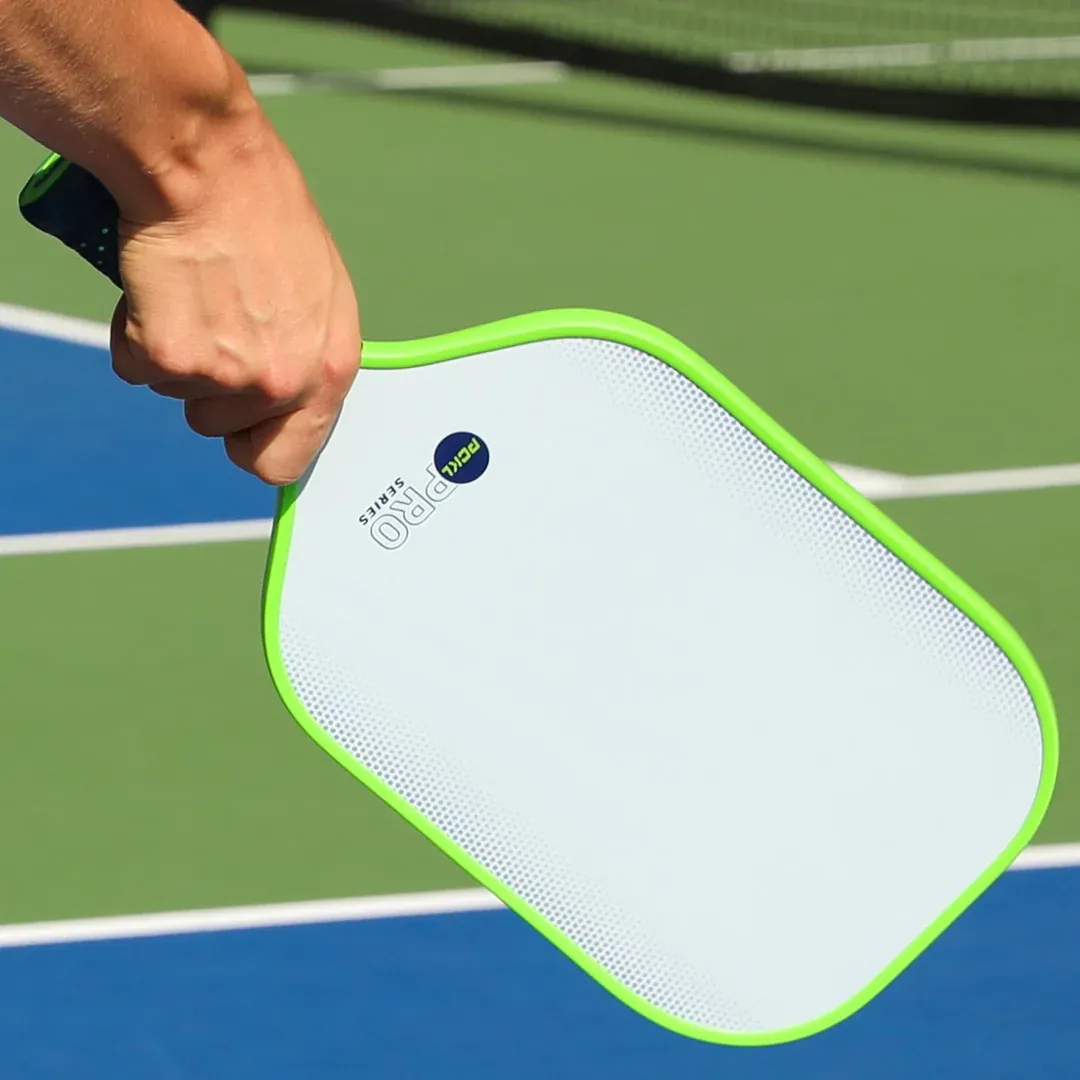 Spin - 4/5
The fine grit surface used on the face of the Pro Series does provide great spin but does not compete with the top spin paddles out right now.  
On drives, I wasn't noticing any issue because of how much power the paddle generates on its own. Combining that with any spin made for extremely effective drives.
My backhand slices were spinning well.  My forehand and backhand rolls are where I noticed my shots just not having the same bite as higher-end spin paddles.
If you love the spin game, you will still be able to do everything you want but just a slight drop in performance from the top-level spin paddles.

Aesthetic - 4/5
I'll be the first to tell you I am not a fan of any all-white paddles, but with the green edge guard, this paddle stands out.  
I think you will either love or hate the look of this paddle because of how bold the green edge guard is. I  like the bold color of the edge guard so I give props for going with a bright green.
I must deduct one point because going with the solid color is not the most creative. The paddle is sleek and combines colors you don't see anywhere else in pickleball. You will definitely turn heads when you pull this paddle out of the bag.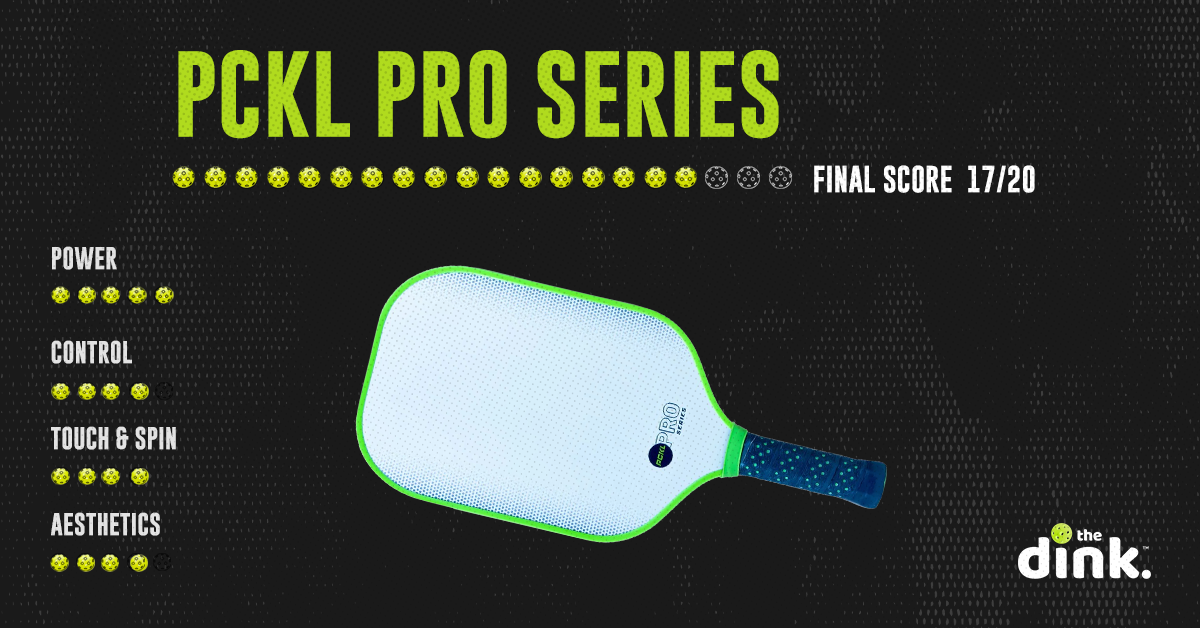 Final Conclusion - 17/20
Should you buy the PCKL Pro Series Paddle?
If you are looking for a $120 paddle to upgrade from your intro paddle and want a ton of power, then this could be the best option for you. The 10mm thickness is a unique feature that will make your paddle stand out at the courts.  
An upgrade to the Pro Series will add some noticeable upgrades compared to your starter paddle.  You will get more spin, more power, and more control.
The large sweet spot is forgiving and will keep your play consistent.  If you are looking for a higher-end paddle for a budget-friendly price then this is a great option.
You can save 15% on your PCKL paddle with code DINK 15.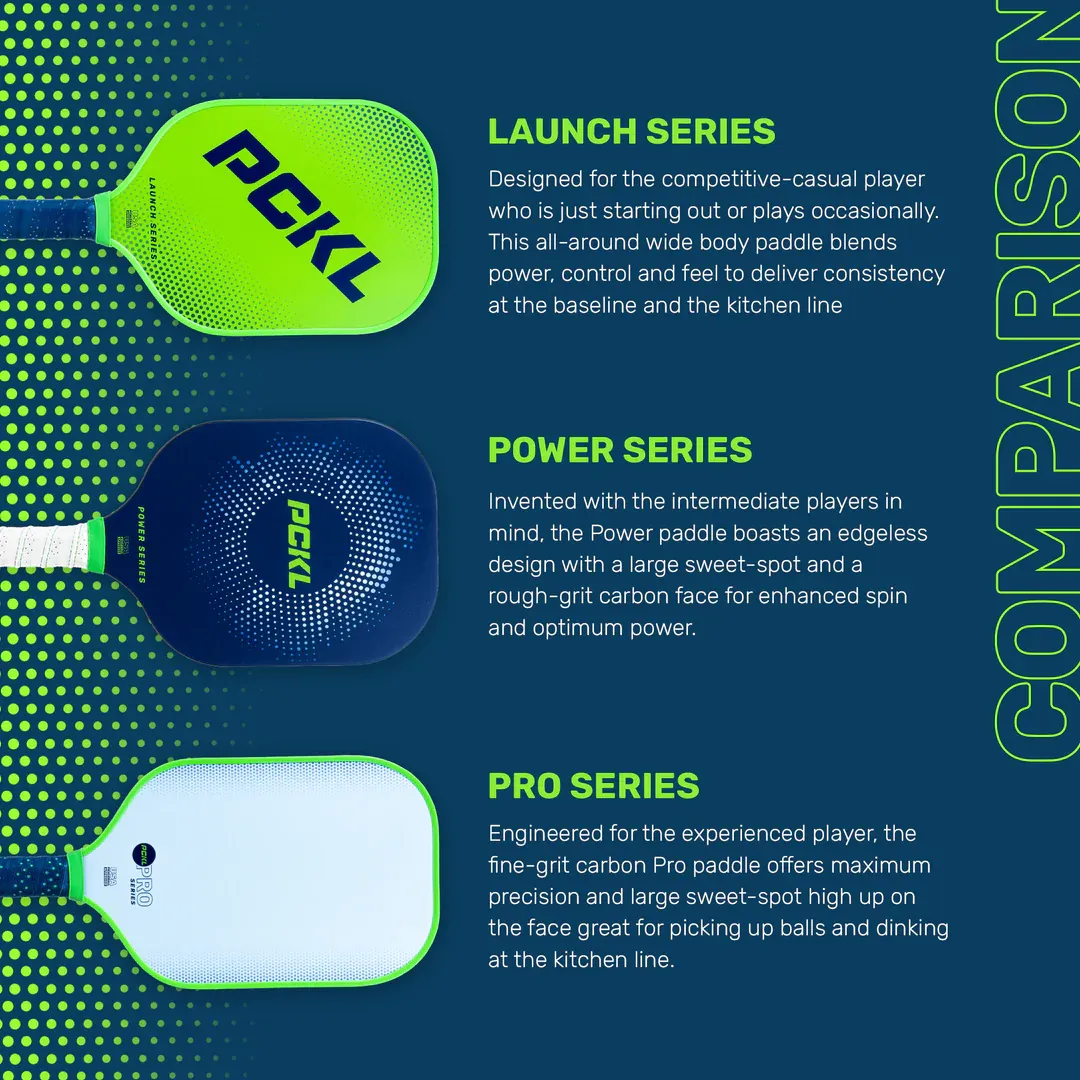 PCKL Pro Series 
MATERIALS:
Carbon Fiber (Fine Grit Applied to the Face) + Polypropylene Honeycomb Core
THICKNESS:
10mm
WEIGHT:
221.1g / 7.8 oz
LENGTH:
419 mm / 16.5 in
WIDTH:
183 mm / 7.5 in
GRIP LENGTH:
119 mm / 4.7 in
GRIP CIRCUMFERENCE:S
107 mm / 4.2 in
SAVE 15 % ON YOUR PCKL PADDLE WITH CODE DINK15!
Looking for more reviews?
Check them out here, or grab one on Amazon.
If you want to keep up with everything pickleball, you've got to sign up for our newsletter. We break news faster than anyone in the game. Subscribe below: