PPA's OGIO Newport Beach Doubles Shootout, including the first-ever onsite disqualification due to a paddle against regulation standards. But that wasn't the only tense moment over the weekend.
Pablo Tellez and partner Federico Staksrud had just completed a tough match overcoming an unfriendly environment to defeat Tyson McGuffin and James Ignatowich.
Tellez and the fans exchanged words throughout the match, and Head Ref Don Stanley even had to issue the hecklers an official warning.
Apparently, those onlookers started heckling again once the match ended, and Pablo had absolutely no time for it. He reportedly shot them the finger as he walked past the stands.
Now, the PPA Tour announced that Tellez was fined for directing the "obscene hand gesture" at a group of fans Saturday, April 22nd.
But he wasn't the only one punished: PPA Tour's release says the heckling fans were also removed from the area immediately following the altercation.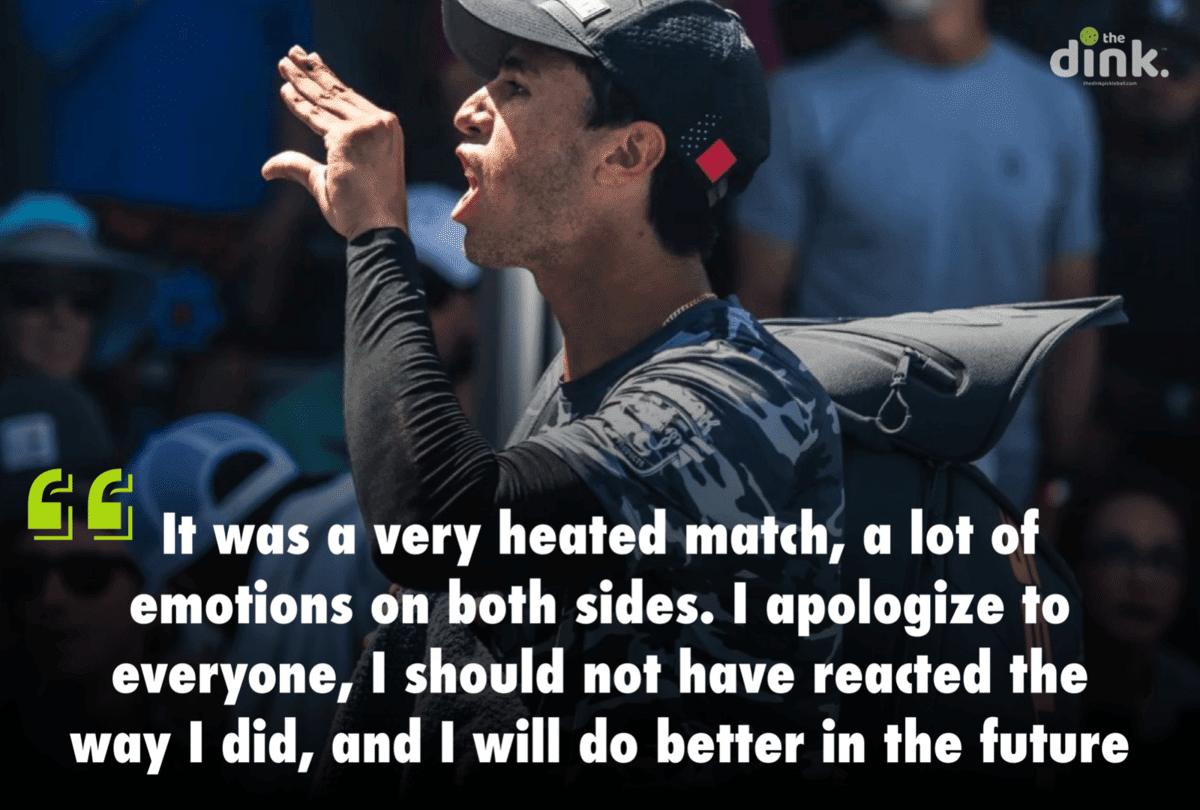 Pablo is quoted by the PPA release:
💥
"It was a very heated match, a lot of emotions on both sides. I apologize to everyone, I should not have reacted the way I did, and I will do better in the future."
This isn't Pablo's first offense on the pickleball court.
At MLP Daytona, Tellez was issued the first ever Blue Card (technical warning) for his contentious interaction with an intoxicated fan.
A representative at the PPA Tour responded to the event, saying:
🚩
"We love to see our athletes compete with emotion and passion, but want to ensure that energy is confined to the court and expressed in positive ways. We are taking the necessary steps to improve player experience and safety as the sport continues to grow, evolve, and attract devoted fans."
---
If you want to keep up with everything pickleball, you've got to sign up for our newsletter. We break news faster than anyone in the game. Subscribe below: