Ever hear of a "Masshole?" It's a term that people in Massachusetts and surrounding New Englanders use to describe residents of the titular state. Usually, it's a harmless joke.
But a pickleball criminal in the town of Needham, MA gives the term a whole new meaning.
A string of senseless, grisly pickle-crimes have been committed there.
Local police are investigating after somebody slashed the nets at Mills Field (see above).
We get the message, Masshole. You don't like pickleball. I wonder who could be responsible?
Several picklers informed local media there was a recent argument between tennis players & pickleball players over sharing the courts, but they don't know if there was a connection…
Don't know if there was a conn…don't be naïve, MA picklers! This is case is practically closed!
In another incident, the nets were thrown out of the courts and, well, disembodied seems like the best word for it: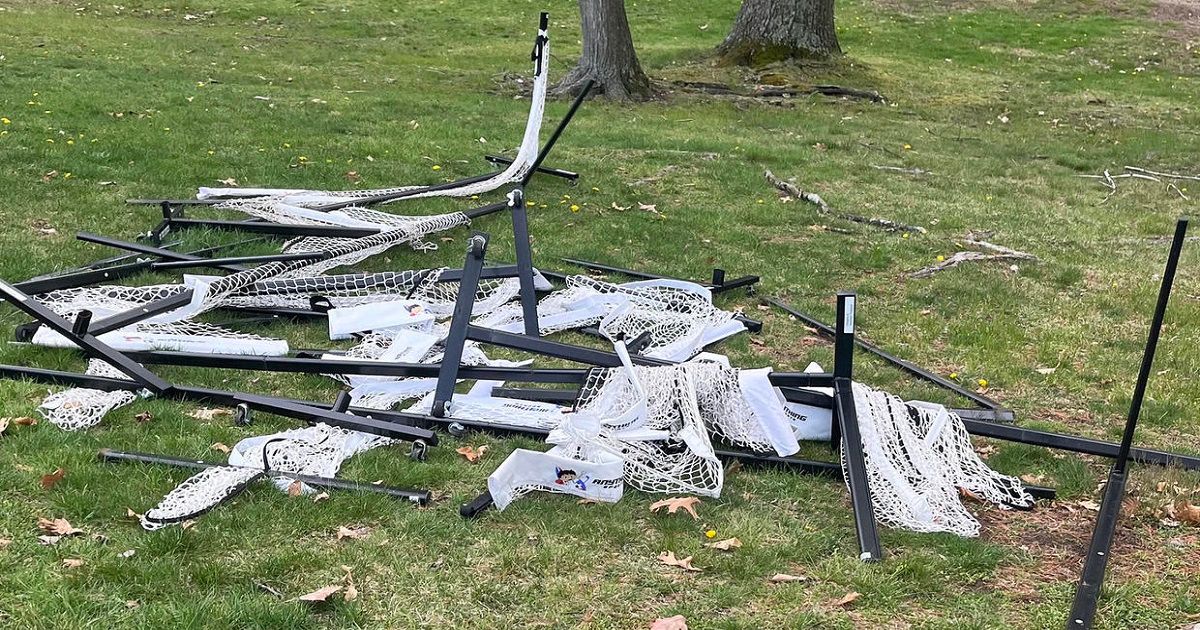 "A year ago January we started and there were five of us. Now it is close to 1,100. It's just exponentially blown up," said pickleball player Paul Pasquarosa, illuminating what is clearly a tense situation between the onslaught of picklers and the people who used to have the tennis courts all to themselves.
It's an all-too familiar story: PB encroaches on tennis players' domain, tennis folks scratch their heads at first, then start brooding in frustration. Their formerly-quiet, rarely-used courts become packed with picklers. Things get heated.
The CBS report says Needham neighbors paid for the pickleball nets themselves and received permission to wheel them off to the side when not in use.
Police have been assigned to patrol the areas while the investigation continues.
Stay strong, MA pickleballers.
---
If you want to keep up with everything pickleball, you've got to sign up for our newsletter. We break news faster than anyone in the game. Subscribe below: