USA Pickleball Nationals is set to begin this week, two days after MLP Dallas at the Brookhaven Country Club, just outside of Dallas, in Farmers Branch, Texas (if you are looking for a preview for MLP Dallas, check out our article here).
Nationals is going to be the biggest pickleball tournament in the history of the sport. Some highlights of the event (outside of the pickleball) include:
American Idol winner Phillip Phillips performing on Friday night
An attempt at the Guinness Book of World Records for the longest pickleball match ever played
A Pickleball Boulevard for spectators that includes vendors for everything related to pickleball
Over 4,000 players are projected to play in the tournament on a total of 78 courts.
Because the format is very unique and unlike any PPA or MLP type event, first, let's review the scoring and schedule for the pros:
All singles matches are SINGLE ELIMINATION, best 2 out of 3, games to 11
All doubles matches are single elimination, best 3 out of 5, games to 11
2023 Nationals schedule
Monday - 11/6/23
Men's Split Pro Age
Women's Split Pro Age
*** For those of you who have not seen split pro age - the team must consist of a player who is 49 or younger, and a player who is 50 or older ***
Tuesday - 11/7/23
Mixed Split Pro Age Pro Qualifiers
Wednesday - 11/8/23
Main Draw Round of 32
9am - Men's and Women's Singles
1:30pm - Men's and Women's Doubles
5pm - Mixed Doubles
Thursday - 11/9/23
Main Draw Round of 16
9am - Men's and Women's Singles
1:30pm - Men's and Women's Doubles
5pm - Mixed Doubles
Friday - 11/10/23
Quarterfinals
9am - Men's and Women's Singles
11am - Men's and Women's Doubles
5pm - Mixed Doubles
Saturday - 11/11/23
Semifinals
9am - Men's and Women's Singles
11am - Men's and Women's Doubles
5pm - Mixed Doubles
Sunday - 11/12/23
Gold Medal Matches
Men's Singles
Women's Singles
Men's Doubles
Women's Doubles
Mixed Doubles
This is for sure a different format than players and fans are used to. For players playing all three events, they will start the day with a singles match that is played best 2 out of 3, games to 11.
Shortly thereafter, they will play a gender doubles match, best 3 out of 5, games to 11. Finally, they will play mixed doubles, best 3 out of 5, games to 11. Then repeat this pattern until they lose.
This is very different from playing 4 matches of the same type of format all day.
Notable Missing Players
Lea Jansen
Jackie Kawamoto
Lucy Kovalova
Matt Wright
James Ignatowich - We need to keep an eye on him to see if he is healthy enough to play in this event (ankle sprain)
Women's Singles
There are only 27 listed in the bracket for women's singles, so another slim crowd.
In my mind, there are really only 5 players that realistically could win this thing, and I think that is being very generous:
Anna Leigh Waters
Catherine Parenteau
Dominique Schaefer
Salome Devidze
Megan Fudge
Fudge has stated she will not play in singles events moving forward until a rule regarding overturned line calls is implemented. We doubt she will play in this event
Prediction: To be completely honest, I don't think Catherine Parenteau or Anna Leigh Waters are even really challenged all the way to the finals. Anna Leigh wins in three in the finals over Catherine.
Men's Singles
Men's singles is probably the most volatile event in pro pickleball right now. Gabe Joseph won the Takeya Showcase in LA as the 24 seed and Lohani recently got Silver in Vegas at the PPA Championships as the 23 seed. So anything can happen.
Here are some of the players I am intrigued to watch. Obviously, we do not have the bracket yet, so it is difficult to pick winners when we don't know which side of the bracket players are on.
Quang Duong - The youngster can make a run in singles, but we shall see if he maintains the consistency needed to go deep in the tournament with only one match per day.
Hunter Johnson - Johnson has pretty much owned the APP men's singles event this year. It will be exciting to see how he stacks up against the PPA guys.
Jhonnatan Medina Alvarez & Ryan Sherry - at 41 and 40 years of age, respectively, these guys can still bring it. With only one match per day, that may actually help them out. I would expect one of these guys to at least make the quarters.
Prediction: I think with such a small payout and no PPA points on the line, at some point Ben Johns takes the wrong match off and doesn't make the finals.
Guys I like to go far: Jaume Martinez Vich Christian Alshon Thomas Wilson Hunter Johnson Tyson McGuffin
Winner: I like an upset in the men's singles, so I am going to go with Hunter Johnson beating Jaume Martinez Vich in the finals.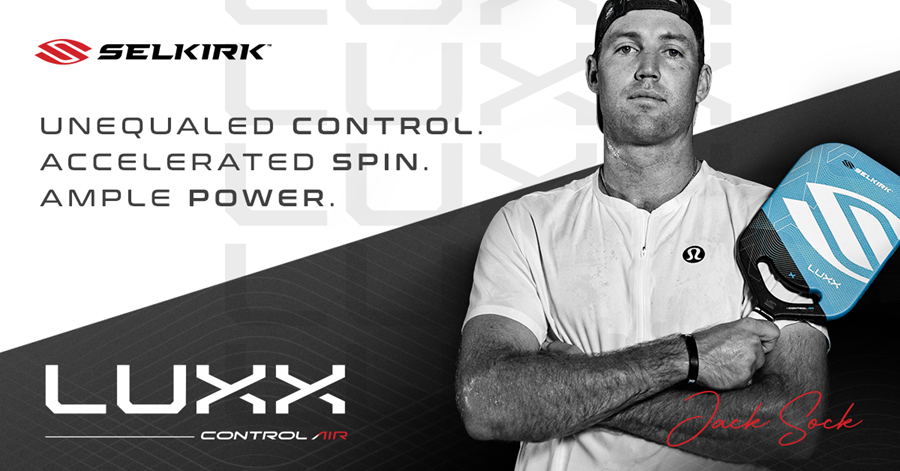 Women's Split Pro Doubles
These split pro matches are very rare, so it is fun to see them and write about them.
At the time of publishing, there were only 5 teams in the bracket.
Since Anna Bright is on one of those five teams, along with Chris Karges (a Knoxville senior pro), my money (hypothetically speaking) is on AB and Karges.
Men's Split Pro Doubles
This is a much deeper bracket and should be loads of fun. Although some of the players aren't rated super high, I definitely think the adrenaline will be flowing along with some egos and maybe even some side bets throughout this event.
Here are some really fun pairings from the field:
JW Johnson and his coach, Mircea Morariu
Dekel Bar and MLP Commissioner, Brooks Wiley
Riley Newman and Dayne Gingrich, a senior pro, coach, and an OG
Ben Johns and Tom Dundon, PPA and Carolina Hurricanes owner
James Ignatowich and current best senior pro Altaf Merchant
Callan Dawson and his dad, Steve Dawson
As I said, I think this bracket will be super fun and I hope they stream some of the matches. Altaf hip thrusting at JW and Mircea would be hilarious entertainment.
If I had to pick a winner, I am going to go with Riley and Dayne.
Mixed Split Pro Doubles
For full disclosure, this is where me watching pro pickleball for a year and a half is not ideal. There are some senior pros on this list that I just don't have enough experience to know all of their backgrounds.
These mixed battles will be very entertaining, nonetheless, and here are some interesting partnerships:
Anna Bright and Altaf Merchant
Megan Fudge and Dayne Gingrich
Jessie Irvine and Scott Crandall, who has won some recent senior pro golds on the PPA Tour
Rachel Rohrabacher and Brian Levine, the former interim MLP CEO
Lauren Stratman and Derek Pardoe, Connor's father
Julie Johnson (JW and Jorja's mom) and Federico Staksrud
Prediction: I think Altaf takes this super seriously and Anna and Altaf play Julie and Fed in the finals. Julie and Fed take the win due to his takeover ability.
Women's Pro Doubles
With the fun, yet competitive environment that Nationals presents, we usually see some new partnerships who are either doing it for fun, or testing out a new partnership for next year.
Here are some first time or newer partnerships of note:
Jessie Irvine and Parris Todd - The queen of the APP Tour this year has teamed up with Jessie Irvine. I am unsure who will play the left, because Parris is used to playing the right with Simone and Jessie almost exclusively plays the right due to her lack of mobility. I think Parris plays the left and this team could make a little run to the quarters together.
Rianna Valdez and Rachel Rohrabacher - Valdez has reach and athleticism and Rohrabacher doesn't seem to flinch under pressure. I think a lot of how they play will depend on the momentum each of them brings with them from MLP Dallas.
Lacy Schneemann and Vivienne David - Lacy has been getting better and better on the left. She needs to get a little more consistent, especially on picking her speedup times and locations. If she can clean some of that up, and reset a little better from the transition zone, I think Viv David will be super solid on the right and this team could make some noise.
Anna Bright and Jade Kawamoto - Bright and the Kawamotos are friends from MLP 2021. Jade and Anna could be a very good one two punch. Jade has been working on her offensive abilities over the last 6 months. I expect to see this team play fast and hard to see if they can overpower some of their competition.
Prediction: Anna Leigh and Catherine have not lost all year long, and I don't see that changing in Dallas. Bright and Kawamoto make it to the finals and take a game off of ALW and CP, but it won't be enough to get the win.
Mixed Pro Doubles
There are 32 teams in the main draw and there are 33 teams in the qualifiers. I am assuming the top eight teams may get a bye into the Round of 16? I could be wrong on that.
Here are some of the qualifying pairings I like to get into the main draw (in no particular order):
John Cincola and Tammy Emmrich
Shelby Bates and Pat Smith
Stefan Auvergne and Lina Padegimaite
Sam Querrey and Irina Tereschenko
Michael Loyd and Jennifer Tavernier
Rachel Rohrabacher and Callan Dawson
In the Main Draw, here are a few of the more intriguing matchups that we don't see week in and week out on tour:
Yates Johnson and Meghan Dizon - A little PPA and APP mixed action here and I love it. Dizon keeps getting better somehow and Yates is great in mixed doubles. I don't expect a ton of dinking from this pair, although they are capable of it. Look for Dizon to come out swinging.
Hunter Johnson and Jessie Irvine - A little partner swap here with Riley and Parris teaming up. Hunter, Parris' partner off the court, usually plays with Parris on the APP Tour. Jessie has been playing some mixed doubles with Riley on the PPA Tour. I don't think this team will go particularly far, but will be entertaining to watch.
Federico Staksrud and Lindsey Newman - I assume once Lea decided to pull out of Nationals, Fed was looking for a partner. Lindsey is a defensive and resetting machine. If Fed can find enough firepower, this team could pull off some upsets.
Riley Newman and Parris Todd - Riley and Parris have played together a few times. Riley is the second best men's player in mixed doubles and plays well with anyone. Parris is great on the right and is definitely a top 10 female. Look for this pairing to make a deep run at Nationals.
Etta Wright and Pablo Tellez - Etta is great on the left and Pablo is getting better and better at mixed. Pablo is a big upgrade over some of Etta's more recent mixed doubles partners and with her firepower, I expect this team to play a fast paced game. Pablo will need to reset himself mentally after MLP Dallas, as I think they are going to have some big losses. If he can move past that for Nationals, I think this team could make some noise.
Prediction: Teams to make it to the semis:
Anna Leigh Waters and Ben Johns
Riley Newman and Parris Todd
Tyson McGuffin and Catherine Parenteau
Thomas Wilson and Vivienne
David Champs: ALW & Ben - This feels like a PPA Tour stop, except Parris is joining Riley. I am too afraid of Ignatowich's ankle to put him and Anna Bright in the semis. ALW and Ben win on Sunday, per usual.
Men's Pro Doubles
Here are some qualifiers teams that I like to make the Main Draw:
Brandon Lane and Jim Dobran
Patrick Kawka and Mario Barrientos
Anderson Scarpa and Greg Dow
Ryan Sherry and Jhonnatan Medina Alvarez
The Main Draw has some men's teams that are newer as partners or haven't played together in a while. Here are some of the different teams:
Tyson McGuffin and Andrei Daescu - Is this 2021? Daescu is playing very well in the APP Tour with Rob Nunnery. Tyson is playing well right now (besides Vegas). He mentioned a scheduling conflict with his camps and MLP Dallas and Nationals, so he may be playing that first round on little to no sleep. If they can weather the early storm, this team has a chance.
James Ignatowich and Tyler Loong - If Ignatowich is healthy this pairing could make a little run. If not, I doubt Loong can find a replacement at the last minute. Loong has not had the results he would like in 2023. Maybe they find lightning in a bottle in Dallas.
AJ Koller and Chuck Taylor - Taylor has been rehabbing an injury and coming back for Nationals seems like the perfect time to ease back into pro pickleball. AJ seems to be happy and playing well. I like this pairing.
Wyatt Stone and Jaume Martinez Vich - Stone is in his backyard in Texas and Vich is getting better and better in doubles. While I don't think they make a deep run, this team may have an upset or two up its sleeve.
On the other side of the coin, there are four very good teams who have already existed this year. Here are some of the top men's teams to be on the lookout for at Nationals:
Ben Johns and Collin Johns
Riley Newman and Christian Alshon
Dylan Frazier and JW Johnson
Federico Staksrud and Pablo Tellez
Prediction: Teams to make it to the semis:
Ben Johns and Collin Johns
Dylan Frazier and JW Johnson
Federico Staksrud and Pablo Tellez
Julian Arnold and Thomas Wilson
Champs: Ben and Collin. With all of the matches being 3 out of 5, I don't think anyone is going to sneak up on them. They will be methodical and take their time, losing a game here or there, but they are going to win the men's doubles.
Summary
MLP Dallas will take over for four days. After that, the USA Nationals takes over.
The National Championship tournament is a lot of fun. There are going to be over 4,000 players at the event.
The Split Age Pro brackets are going to be some of the most fun to watch you have seen all year.
There is a lot of money on the line with all of the pro doubles, as the winning team from all pro doubles play gets $18,000, or $9,000 each. It should be a great tournament with a lot of twists and turns throughout.
🚩
Erik Tice started playing pickleball in early 2022 and is passionate about helping the sport grow. Erik lives in Phoenix with his wife Megan and their two dogs, Mojo and Taz.
---