Written by: Dayne Gingrich
Let's take a stick of dynamite to another inflexible PB theory: "Keep your opponents back when you're at the kitchen and they're on the baseline."
Let me preface my opinion by saying if you're playing beast athletes, who can sprint to the kitchen in 1.4 milliseconds, then yes…keep them back and make them drop over-n-over.
If you're not playing that type of athlete, instead of hitting it back deep every time, drop them, or as this video showed, hit a short angle volley if one begins to creep in. The execution of this volley forced the near left side player to 'dive-n-dig' to her left, pulling her completely off the court, which then allowed the net team to take offensive control again.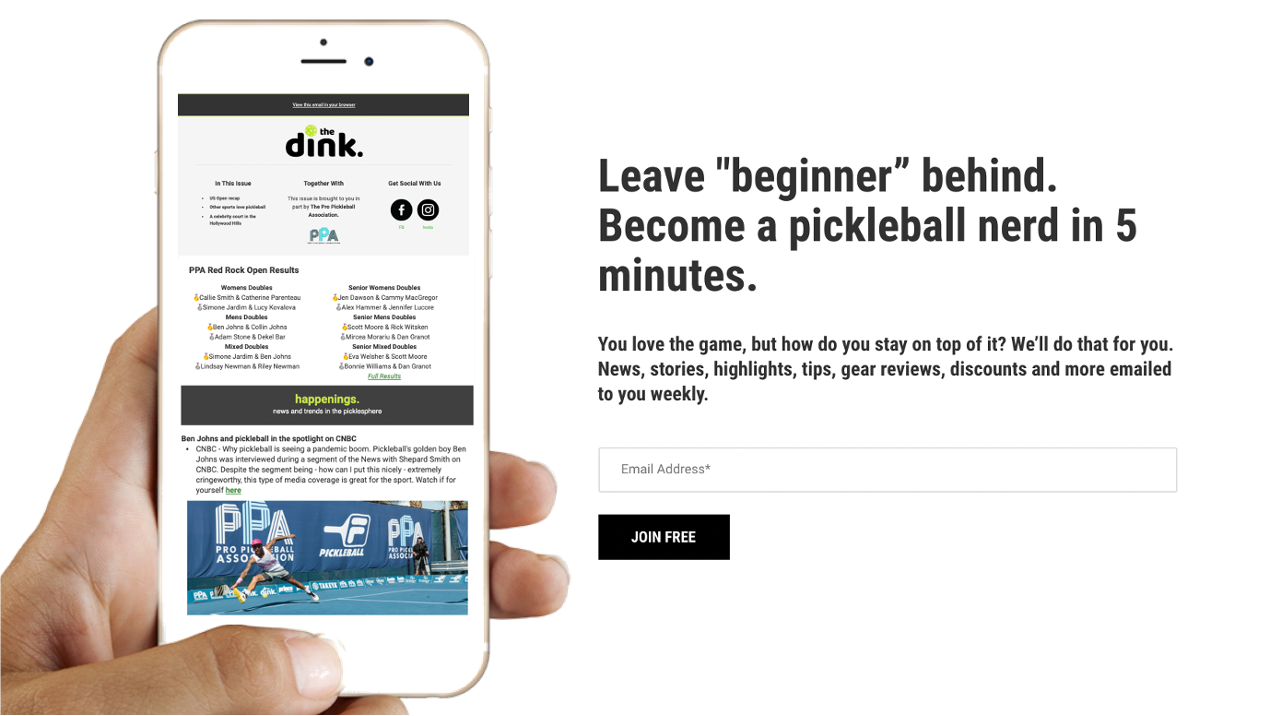 With every concept other players or coaches introduce to you, make sure it fits into the specific blueprint of the game / group you're playing and be unafraid to adjust if it doesn't.
Back Up!
For those who've been taught, or think you should never back off the kitchen line once a dink rally has started, think again!
Here's the best player in the world at last year's US Open gold match backing up off a bounce … TWICE in the same point. It wasn't even a high attackable ball. Again, it bounced.
Ben felt Dekel was going to bring the heat. Check out his counter-movement.
If you feel compromised up there, back up!
Did you enjoy reading Myth Busting? Subscribe to the Dink Newsletter for more tips and news from the picklesphere.