Ok. Informal blog time.
UPDATE: This was written at 8am CT. At 8:30am CT we spoke with Connor Pardoe of the PPA. This blog does not reflect those conversations. All the most up to date information will be on the podcast...we are going live asap.
Long story short, key individuals at Major League Pickleball and at the PPA Tour are actively blowing up the phones of every top player and offering them lucrative (relatively speaking) exclusive contracts.
An all-out spending war. A land grab. The future of pro pickleball is unfolding as we speak.
Honestly, the best way to get up to speed on everything is to skim this Twitter thread from almost a year ago:
Since then, MLP and PPA merged. Vibe went away. Dundon and Pardoe became MLP Owners. Everything was hunky dory.
But the deal was rumored to have never officially closed...
Quick Anecdote (Succession fans only): Remember when Kendall and Roman Roy attempted to blow up the GoJo 'merger' right at the finish line? On the surface they were proponents of the deal - it was the best thing for the business - but behind the scenes...
Jimmy Miller of King of the Court and I will be going live at 9:20am CT to run through everything we know.
But in the meantime...
Here's what I know
Caveat: all of this has been accumulated from speaking with 20+ people in and around the league/tour, pro players and others in the media space. So, take it all with a grain of salt.
While everyone was focused on the arrival of sports betting in pickleball yesterday (Aug 24), key players at MLP, led by Steve Kuhn, began firing phone calls to top players offering multi-year, guaranteed contracts
MLP contracts are supposedly in the low to mid-six figure range per year. So, you can think of it like a $200,000 salary guaranteed for 2-3 years (obviously, there is variation, but this sounds like the average)
Certain players received 7-figure offers. We can all pretty much guess who those players are
Then this announcement was posted to MLP's website: "MLP Announces Multi-Year Contracts"
At some point, very likely before the MLP 'announcement', the PPA caught wind, and the race was on
Connor Pardoe begins calling players himself, while Tom Dundon starts calling every MLP owner he can think of
And not only is Pardoe trying to scoop up every player, but Dundon is actively recruiting the MLP owners to jump ship and join...
You guessed it, the revival of Vibe Pickleball League
At some point during the PPA stream yesterday, Fleming mentioned a big announcement Friday, aka today
Apparently, MLP has already secured a chunk of top talent...many fan favorites
PPA obviously has its darlings: Johns, Waters, Newmans, etc. But we are hearing that one PPA darling has been offered a 7-figure MLP contract...and has accepted. Again, conjecture.
I asked a certain pro for his take on everything. His only response: "big big money"
One very interesting thing to note: apparently Top Notch Management is pulling some strings here. They've declared that they are team MLP. Who is under Top Notch Management? Pretty much nobody...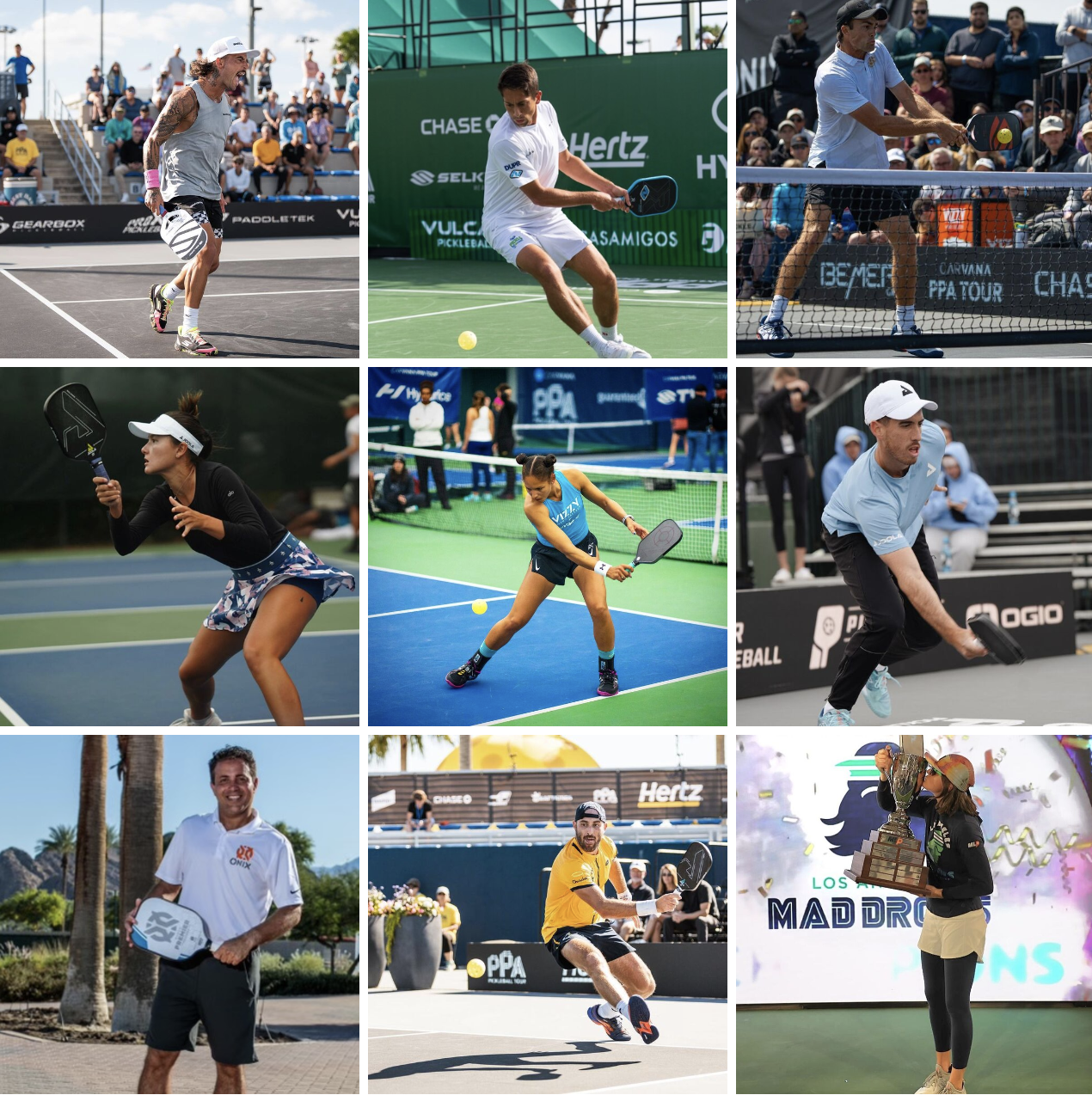 Tyson McGuffin, Zane Navratil, James Ignatowich, Anna Bright, Jessie Irvine, Federico Staksrud, Altaf Merchant, AJ Koller, Irina Tereschenko, Connor Garnett, Andrei Daescu....and more.
Key Questions I Have:
How do PPA contracted players wiggle out of their contracts? Can they?
Is a spending war really sustainable?
Where does the APP fit into all of this? If every top player is signed with either MLP or PPA...who plays APP?
Who in MLP was aware and who wasn't? Pardoe and Dundon each own their own MLP teams (Utah and Seattle)...clearly not all owners were aware this was about to happen
Are the Utah Black Diamonds and Seattle Pioneers now without ownership?
Is my best friend Mark Cuban gonna shake things up again?
Ok, we'll keep you updated on Twitter, right here and again, we're going live on the pod this morning to run through all of the above, and everything else we know...
If you don't want to have to go looking for updates every day, let us deliver them to your inbox. We'll keep you up to date as things unfold in The Dink Newsletter: