Bad news if you love shopping for spare linens and squatty potties, great news if you love playing pickleball: hundreds of Bed, Bath, and Beyond locations are expected to close this year, and it has us thinking about one of the saddest features of the American landscape: the mall.
A former BB&B inside the mall in Lake St. Louis, MO will become an indoor pickleball facility. It's a smart idea, sure, but I wonder if the developers realize how revolutionary it could be.
If you're over the age of 25, you've surely noticed malls aren't what they used to be, much of that due to the convenience of online retail. I'm certainly not the first to point out that malls need a total rebrand if they're to avoid growing more tumbleweeds than they already have.
A billion square feet
Some estimates claim shopping malls across America will contain up to one billion square feet of empty space within 5-10 years…and that estimate was made in 2017.
One global, retail-punishing pandemic later, and that timeline has likely leapt forward.
I was awestruck by that number, so I ran some math: 1 billion square feet could accommodate well over 555 million pickleball courts.
With a population of only 332 million, only about 40 million of whom have played pickleball, it's safe to say America will never need that many places to play.
Meanwhile, pickleball's biggest obstacle to growth is centered around space, and not just dedicated play areas. The sport requires spaces zoned away from residential areas and close to complementary businesses which might attract sports fans, families, or anyone who just exercised.
It doesn't take a genius to make the connection.
---
You can help solve pickleball's most obvious problem. If you have a home court, you can be part of the solution.
Rent out your home court and make money on the side. Learn more about Swimply here.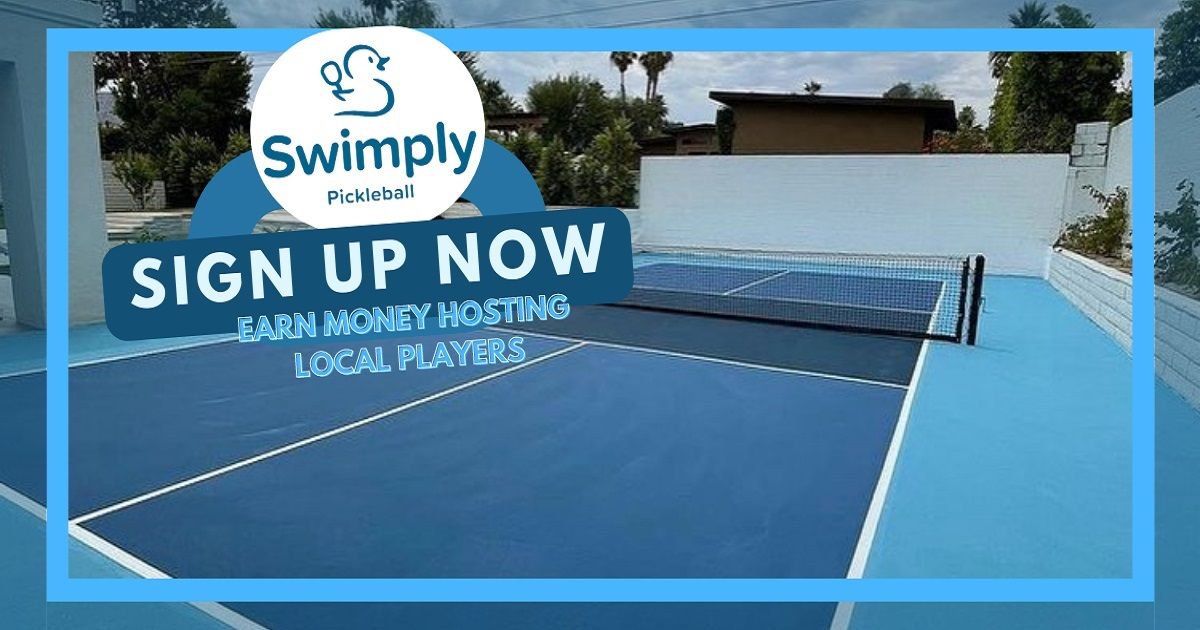 ---
Malls either host or are geographically close to those complementary businesses, and they also feature everything pickleballers want:
high ceilings
convenient locations
air conditioning
activities for bored, tagalong family members
plenty of parking
ample space
Clearly, a declining industry has an opportunity to revive itself here using a booming industry as a springboard.
As long as retail real estate conglomerates and municipal leaders work together, then clearly malls house the future of pickleball…or is it the other way around?
---
If you want to keep up with everything pickleball, you've got to sign up for our newsletter. We break news faster than anyone in the game. Subscribe below: