Season 1 is in the books.
The LA Mad Drops are your Season 1 Premier Level Victors. They finished second in Total Event Points to earn a spot in the Super Final vs Ben Johns' Seattle Pioneers. And they came up big, winning the season finale with a convincing 3-0 romp.
Premier Level Standings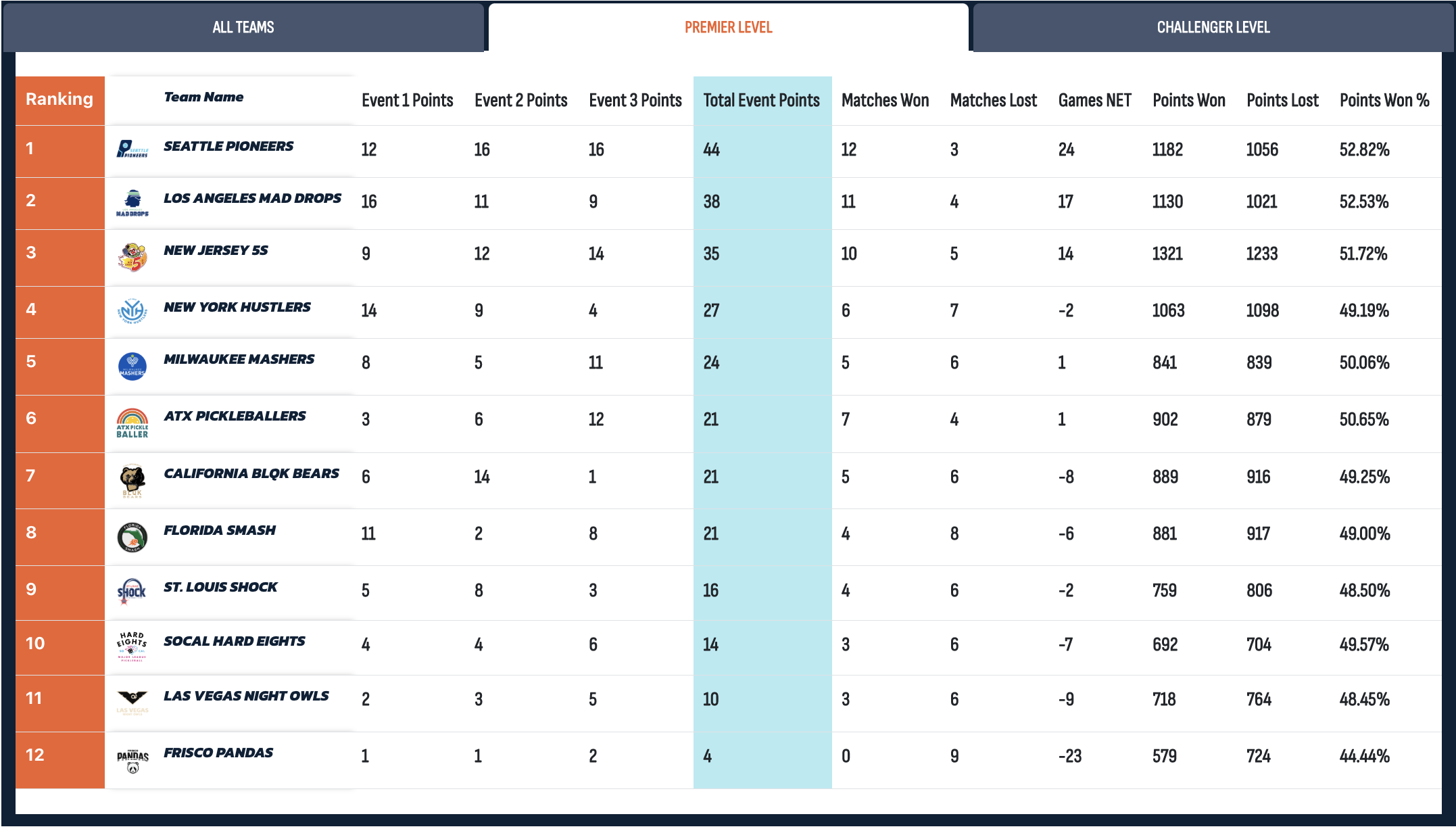 And in the Challenger level the Chicago Slice, despite dropping the San Clemente final to the Dallas Pickleball Club, ultimately secured the season 1 championship with a 3-1 victory over the Bay Area Breakers in the Super Final.
Challenger Level Standings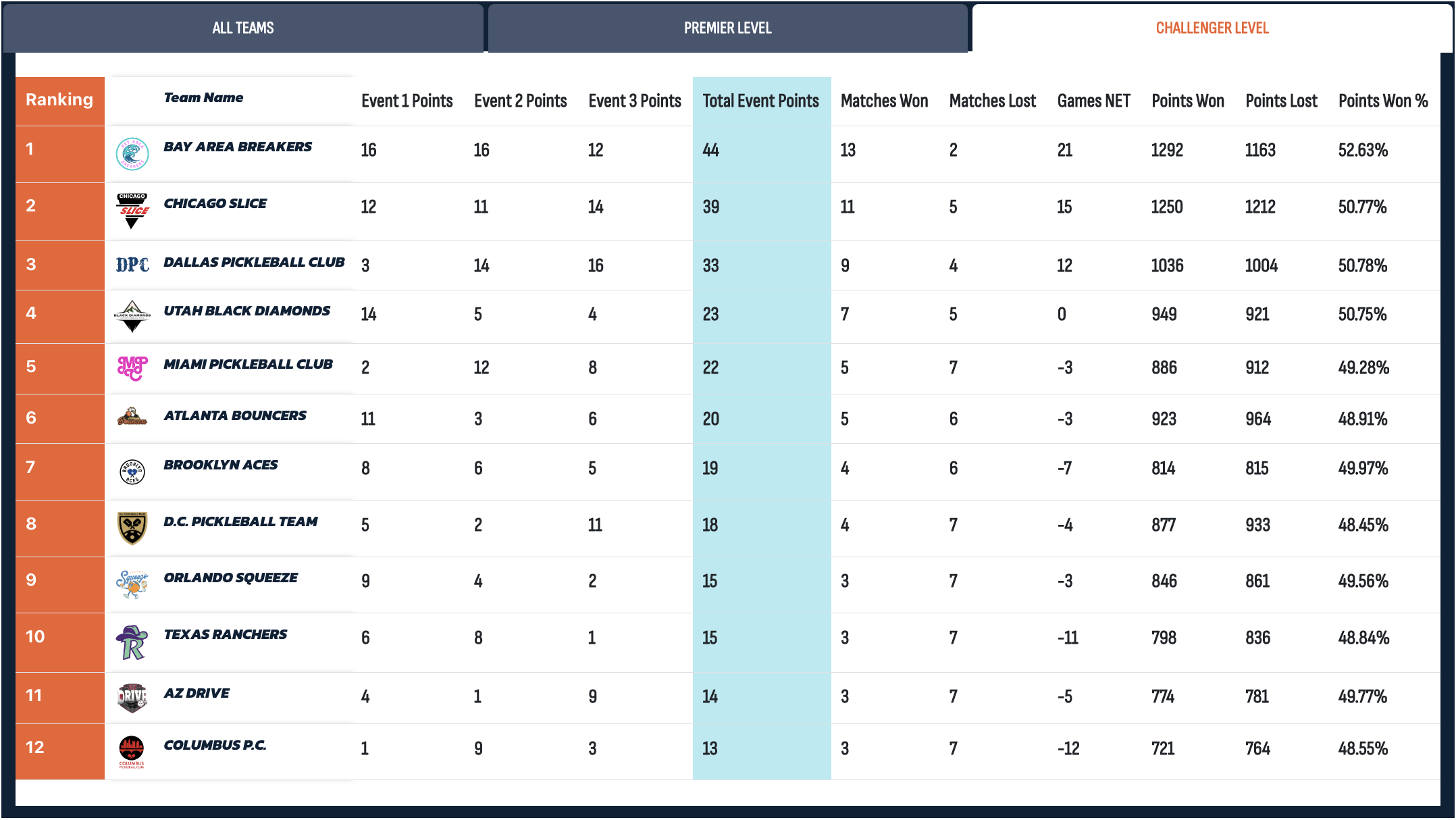 Overall Standings Heading into Season 2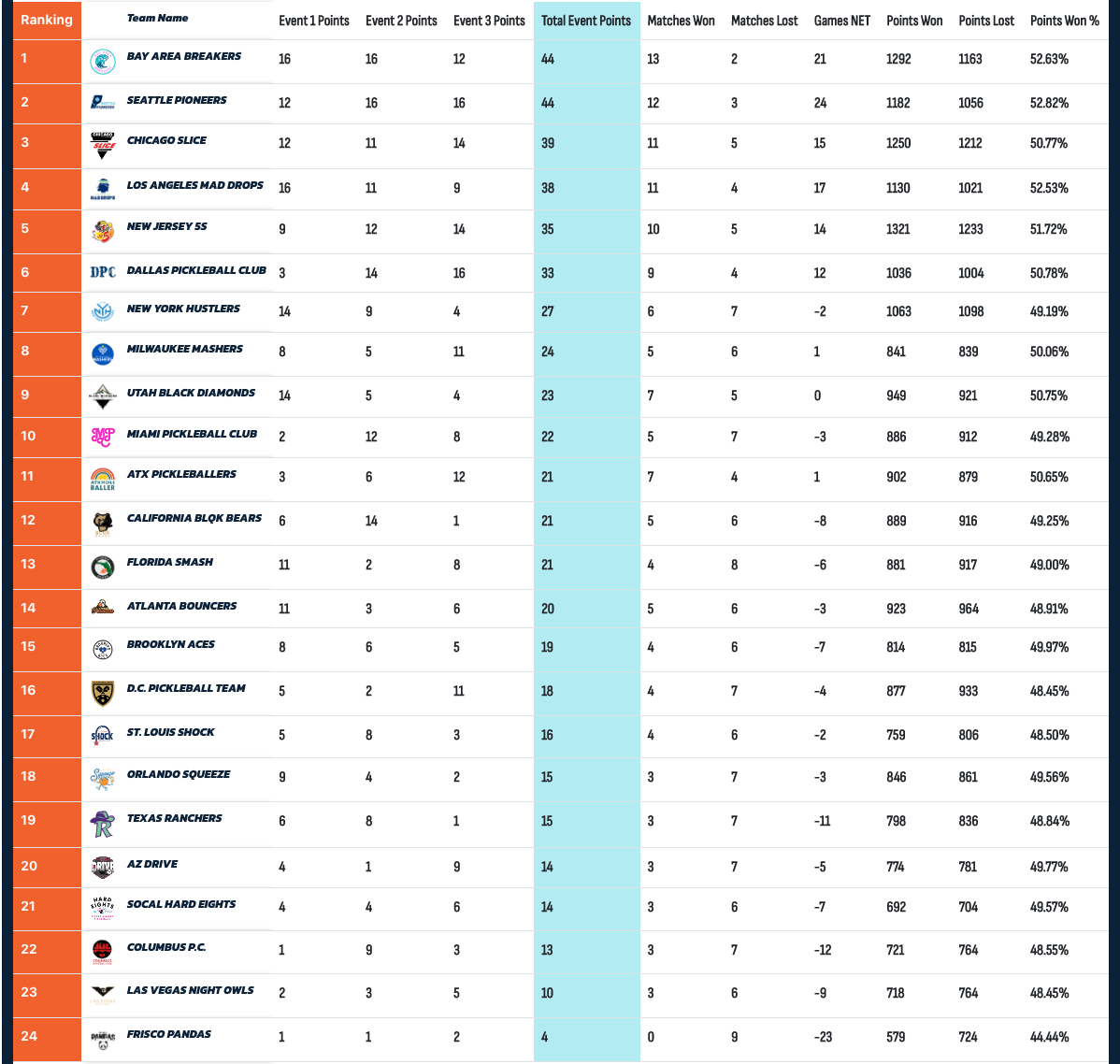 The Bay Area Breakers, Seattle Pioneers and Chicago Slice round out your top 3 heading into season 2. And what do you know, the Chicago Slice also happened to land the #1 pick. They better not screw this up...(I'm not sure they even could?)
What's the significance of the individual level standings vs the overall standings? Well, the top 12 teams by overall points at the end of 2023 will secure a spot in the Premier Level moving forward. The bottom 12 seal their fate as Challenger teams.
In 2024, there will be one final draft. 12 teams will draft in Premier and 12 teams will draft in Challenger.
And while there is a way for Challenger teams to win their way into a promotion to Premier, and for Premier teams to lose their way into a relegation to Challenger, this still feels far more 'permanent' than what we've seen up to this point.
Just in case that wasn't clear:
Top 12 teams by Total Event Points will be in Premier for 2024 and beyond
Bottom 12 teams by Total Event Points will be in Challenger for 2024 and beyond
Once the Premier and Challenger levels are set, there will be a new and final draft in January 2024
The top Challenger teams will earn a promotion into the Premier League. Premier teams will be relegated to Challenger.
So, there's a lot riding on Season 2, which will seal the fate for these ownership groups.
Without further ado...
Season 2 Draft Orders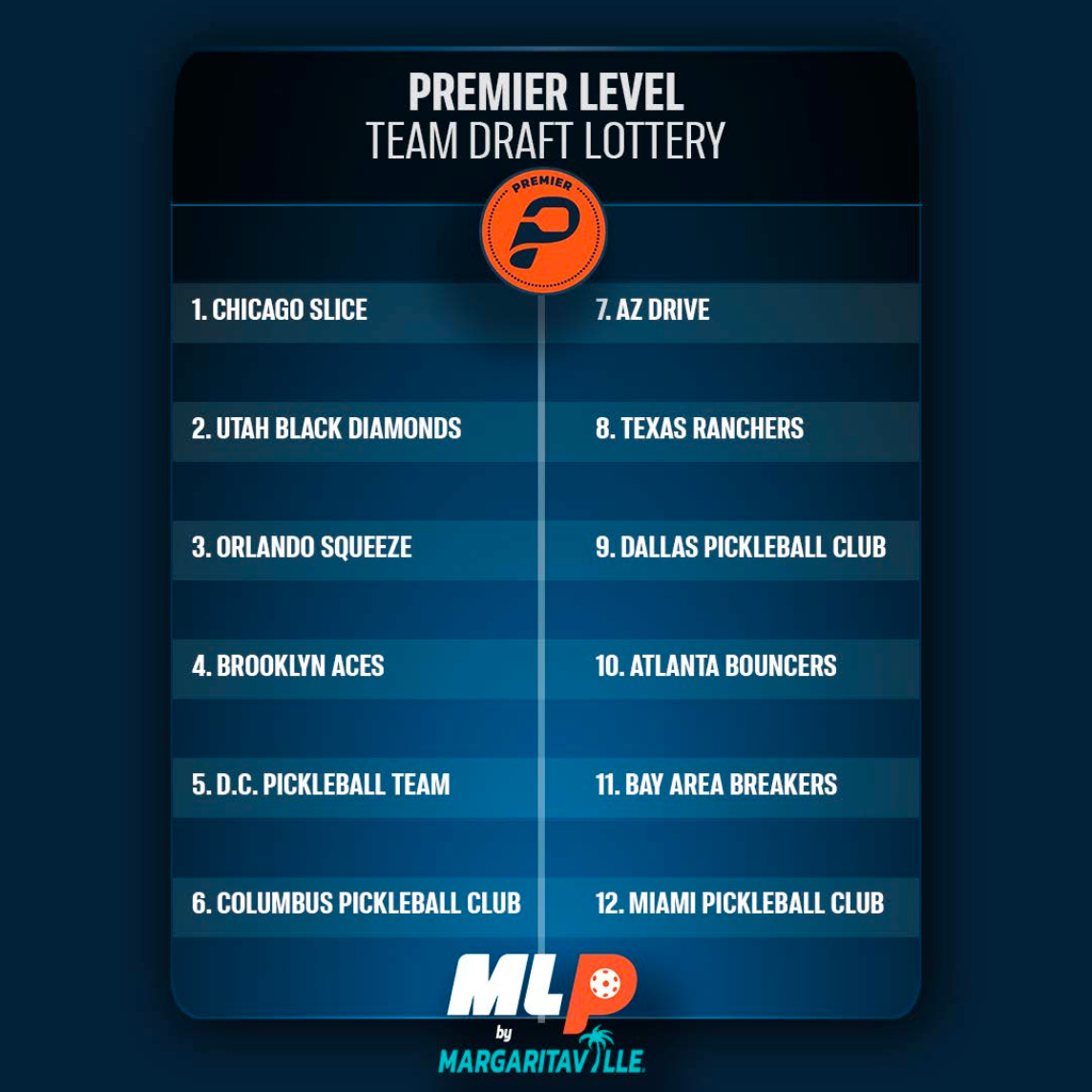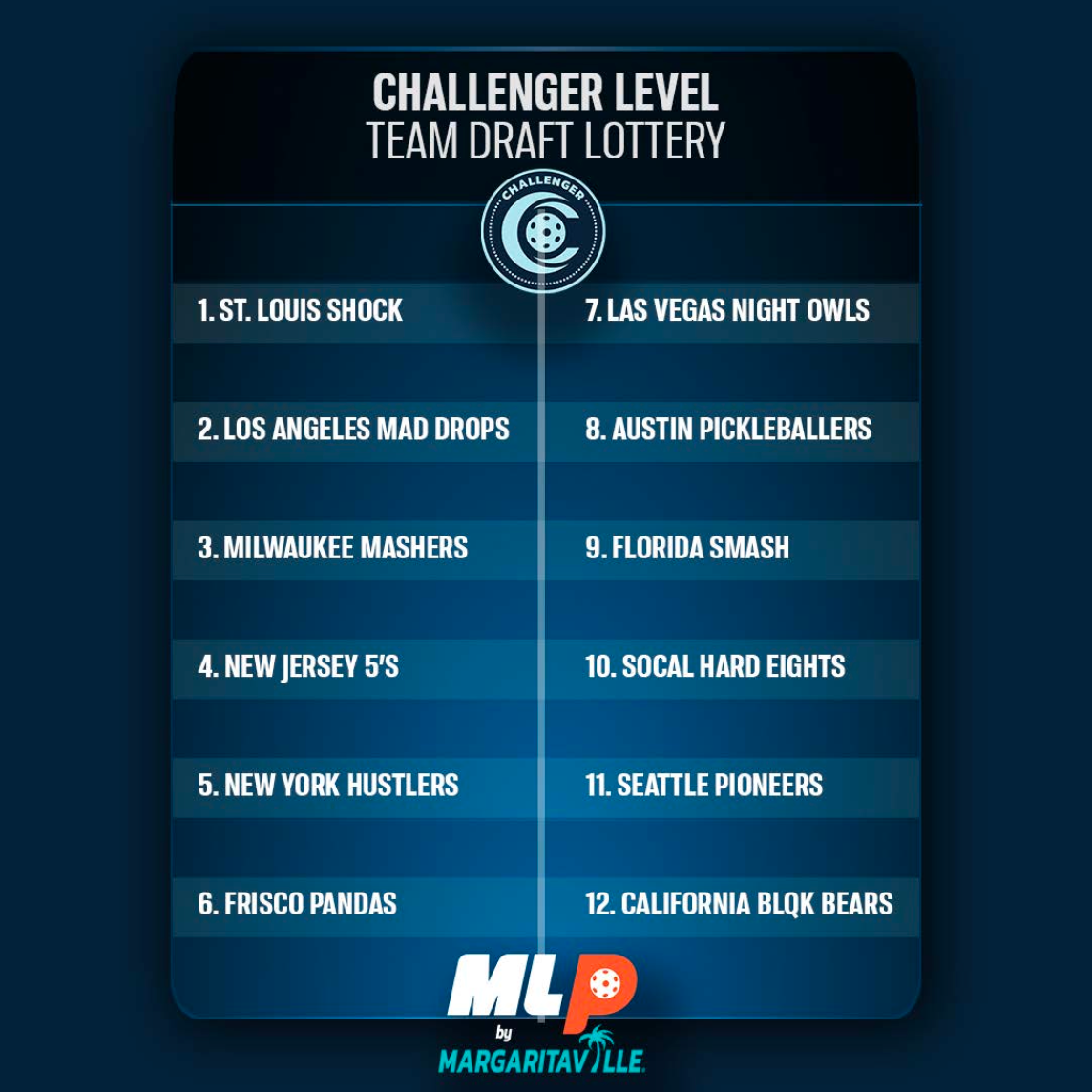 Stay up to date on all things Major League Pickleball? Improve your game? We got you: